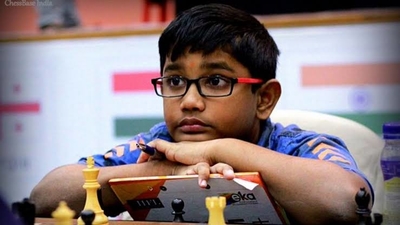 Bharath Subramaniyam becomes India's 73rd Chess GM
Fourteen-year-old Bharat Subramaniyam became India's 73rd Chess Grandmaster, achieving the third and final GM norm at an event in Italy.
He got his third GM benchmark here and also touched the expected 2,500 (Elo) mark.
Mitrabha Guha became the 72nd GM of the country last November, two days after Sankalp Gupta became the 71st GM.
Did you Know