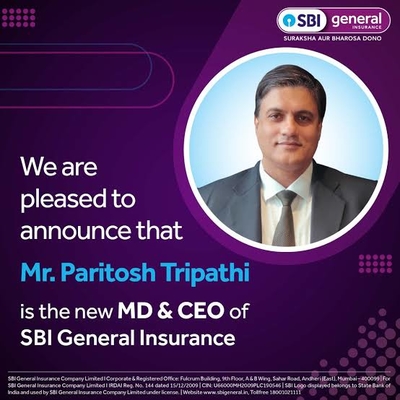 Paritosh Tripathi appointed MD & CEO of SBI General Insurance
SBI General Insurance Company has announced the appointment of Paritosh Tripathi as its new Managing Director & Chief Executive Officer. He succeeds P.C. Kandpal, who has been posted as DMD (P&RE) at the Corporate Center, SBI.
SBI General Insurance was founded in 2009. It started operations in 2010, as a joint venture between SBI & Insurance Australia Group (IAG).
Did you Know