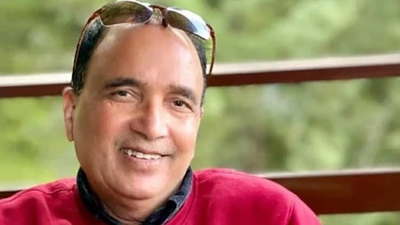 Writer-academic Madhav Hada to be awarded 32nd Bihari Puraskar
Writer Dr. Madhav Hada will be awarded the 32nd Bihari Puraskar for his 2015 literary criticism book 'Pachrang Chola Pahar Sakhi Ri', the KK Birla Foundation announced.
Named after famous Hindi poet Bihari, the award is given every year for an outstanding work published in the last 10 years by a Rajasthani author in Hindi or Rajasthani. It carries a cash prize of ₹2.5 lakh.
Did you Know
The recipient is chosen by a selection committee headed by chairman Hemant Shesh.