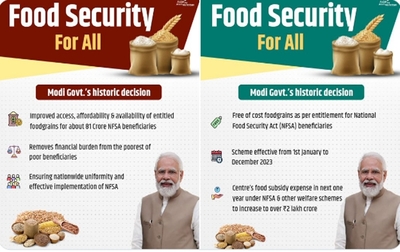 Over 81 crore people to get free food grain under new integrated Food Security Scheme from Jan 1
The Centre will provide foodgrains to states under the National Food Security Act (NFSA) free for one year from Jan 1 to Dec 31, 2023. Last week, the cabinet had decided to provide grains under NFSA free of cost to the 81 crore beneficiaries during 2023.
The central government will bear the food subsidy of more than Rs 2 lakh crore for the year 2023.
Did you Know