How to Clear SSC CGL/CHSL Typing Test 2023
How to SSC Clear CGL/CHSL Typing Test: SSC conducts typing tests in both SSC CGL and SSC CHSL. These tests help determine the candidate's proficiency, accuracy and speed in data entry. The SSC CGL/CHSL typing test are a part of the SSC CGL/CHSL Tier-2. It is imperative that candidates perform well in this section, as it is easy to do so with enough practice. This blog will provide information about SSC CGL/CHSL typing tests and how to clear them.
SSC CGL/CHSL Typing Test Pattern 2023
Here is a comparison of the Typing Test conducted in both SSC CGL & SSC CHSL.
| Parameters | SSC CHSL | SSC CGL |
| --- | --- | --- |
| Medium of typing | Hindi/English | Hindi/English |
| Time provided | 10 minutes (30 minutes for VH students) | 15 minutes |
| Nature of the test | Qualifying | Qualifying |
| Special character | Aren't there | Aren't there |
| Backspace | Allowed | Allowed |
| Demo test provided | Yes | Yes |
| Document printing required | No | No |
Note:
There is no need to print the document because the text that the candidates have to type will be on one side of the computer and the sheet for typing will be on the other side of the screen. So, it becomes relatively easy to type text while looking at the screen of the computer.
Before the actual typing test, candidates are given a passage to type. It helps them to get used to the keyboard.
The arrow keys don't work while scrolling down the passage. So you must use a mouse for scrolling the passage.
The keyboard keys that they provide have soft keys. You can ask the invigilator to change the keyboard if you have a problem with the keyboard or the system provided.
SSC CGL Typing Test (Posts with Typing Test)
DEST (Data Entry Speed Test) is conducted on a computer. It is mandatory for all posts under SSC CGL. The test will be conducted for a passage of about 2000 (two thousand) key depressions for a duration of 15 (fifteen) minutes.
SSC CHSL Tier-II (Posts with Typing Test)
SSC CHSL tier-III exam is a skill or typing test conducted on a computer depending on the post applied for by a candidate.
| SSC CHSL Posts | SSC CHSL Tier-II Tests |
| --- | --- |
| Data Entry Operator (DEO) | Skill Test |
| Lower Division Clerk (LDC), Junior Secretariat Assistant (JSA), Postal Assistant (PA), Sorting Assistant (SA) | Typing Test |
For more clarification on the SSC CHSL skill test, refer the table below:
| | | |
| --- | --- | --- |
| SSC CHSL Posts | Expected Data Entry Speed (in key depressions) | Number of Key-Depressions Given |
| DEO | 8,000 | 2,000-2,200 |
| DEO (Grade-A) | 15,000 | 3,700-4,000 |
Typing Test for LDC/JSA and PA/SA:
| | |
| --- | --- |
| Mode of Typing in SSC CHSL Typing Test | Expected Typing Speed in SSC CHSL Typing Test |
| English | 35 words per minute |
| Hindi | 30 words per minute |
How are Mistakes Checked in the SSC CGL Skill Test?
Mistakes are allowed in the typing test up to some extent. But above a certain number of mistakes, the typing mistakes are also counted in preparing the result of the skill test. The evaluation of transcripts is done in the following manner as shown below –
FULL MISTAKES
The following mistakes are treated as full mistakes:-
Every omission of a word or figure including omission of a definite or indefinite article. In case a group of words is omitted, mark as many mistakes as the actual number of words omitted.
Every substitution of a wrong word or figure. The number of mistakes will be Equal to the number of word figures dictated which have been substituted by in other words(s) figure(s).
Every addition of a word or figure or a group of words or figures not occurring in the passage
HALF MISTAKES
The following are treated as Half mistakes
Mis-spelling, including transposition of letters in a word and also the omission of a letter or letters from a word. However, the mis-spelling of proper nouns and unfamiliar names are ignored.
Using singular for plural nouns and vice versa.
Wrong use of capital or small letters at the beginning of the sentence.
NOTE
More than one error in a single word: All the errors are counted but the total mistakes counted in a single word should not exceed one full mistake.
Candidates cannot be penalized for any mistake other than those mentioned above.
How To Clear SSC CGL/CHSL Typing test?
It is important to practice. But as you practice, keep the following points in mind so that you aren't practicing blindly but effectively.
Accuracy is more important than speed
When you type really quickly, you may end up with dozens of typos, and since backspacing is allowed, you may end up taking much longer to fix those errors. Typing accurately, on the other hand, will give you a mental boost to start typing faster without even thinking about it.
Get Your Hand Position Right
Typing requires careful attention to hand position. This hand position may not come naturally if you're learning computers in your later years. If you learn to type with your hands in the correct position, your fingers will be able to reach multiple keys much quicker, and you will be able to type faster.
Tips:
When typing, place your thumbs on the space bar. Your right hand should have four fingers touching the keys H, J, K, and L, while your left hand should have four fingers touching the keys A, S, D, and F. Pay attention to where the heel of your palm is, and don't let it move more than half an inch when reaching for keys. Get used to a single hand position that allows you to touch all buttons with minimal palm movement.
Practice this phrase over and over – "the quick brown fox jumps over the lazy dog." And you know why! Once you can type this sentence without looking at the keyboard, you will know where every letter of the alphabet is by virtue of memorizing that sentence. It may sound strange, but it works.
Set goals
For instance, you want to reach 20wpm when you are just starting, or write an official letter without looking, finish a paragraph in stipulated time and with fewer than 5 errors and more. Setting a clear goal and achieving it by progressing through specific benchmarks will make it happen.
Tools or Platforms Helpful For Practising Typing for SSC CGL and CHSL
In order to start practising, you need a laptop or a PC. If you are using a laptop, make sure to use an additional keyboard.
Oliveboard now provides 130 typing tests for SSC out of which 100 are SSC CGL typing tests. You can get the following features with Oliveboard's SSC Typing Tests:
Also Read:
How to Clear SSC CGL/CHSL Typing Tests 2023: Frequently Asked Questions(FAQs)
Q.1 Is the SSC Chsl typing test tough?
Ans. No, the typing test in itself is not tough, though it requires practice. If you have practiced typing for 2 or 3 months, then it will be very easy for you to clear the exam.
Q.2 What should be the typing speed for SSC CHSL?
Ans. If you have selected English as the medium of typing, then you must have a typing speed of 35 wpm, while for Hindi, you must have a typing speed of 30 wpm.
Q.2 How many mistakes are allowed in the typing test?
Ans. A minimum of 8% mistakes is allowed in the typing test. 
---
---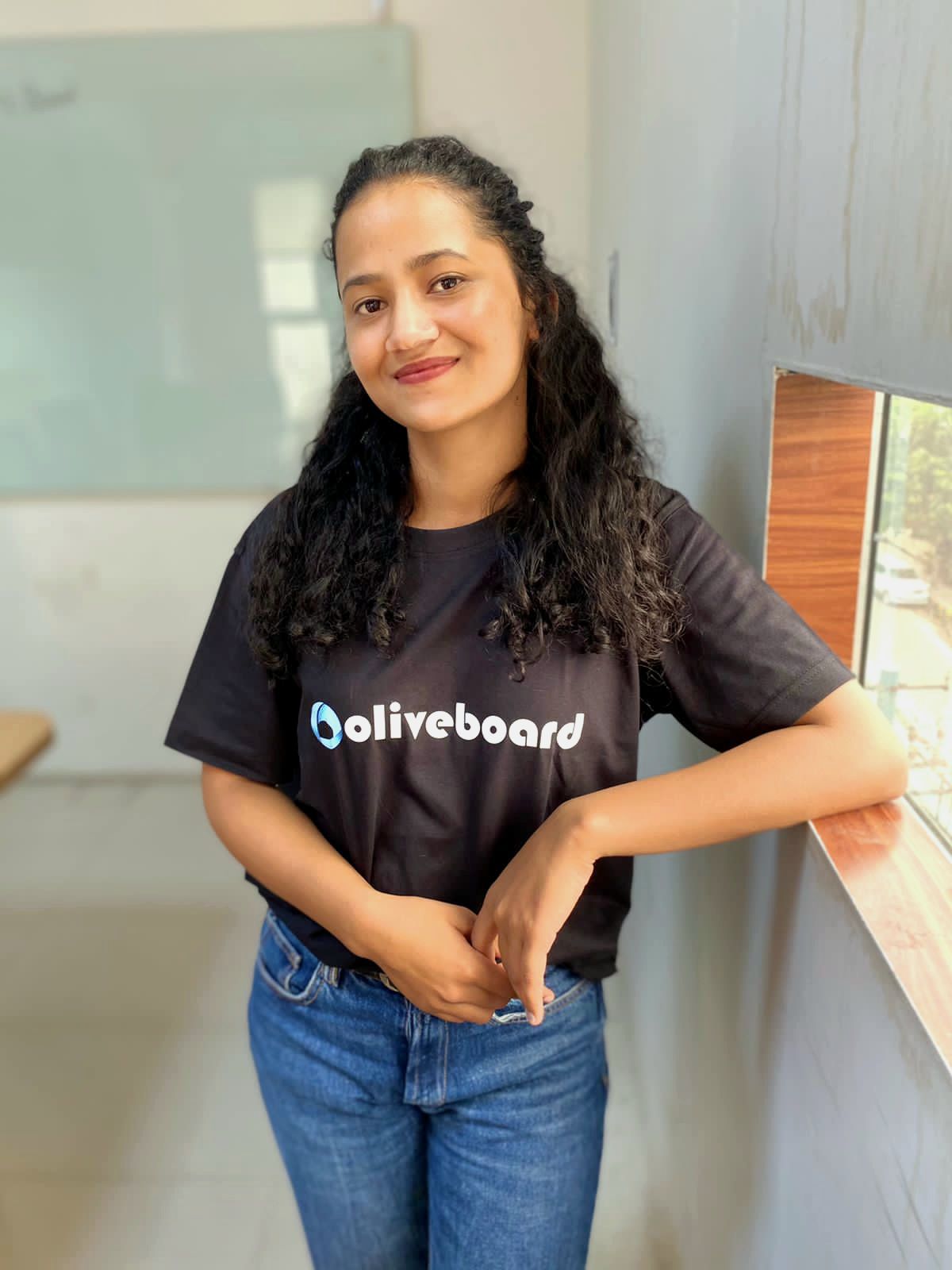 I have been writing blog content for different exams for more than 3 years now. Being an aspirant myself and having closely worked with students and mentors, I know what kind of content an aspirant is looking for. Apart from writing content, I like watching movies.
  Oliveboard Live Courses & Mock Test Series