IBPS Clerk Salary
The IBPS clerk exam is sought after and one of the most competitive exams in the country that provides a chance to work in a lot of centralized banks throughout the country but only on clerical posts. IBPS conducts an online exam each year which is known as CWE or Common Written Exam for vacancies related to the IBPS post.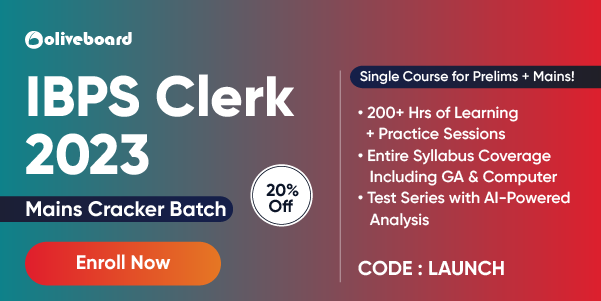 IBPS Clerk Salary 2023
In this article, we will cover one of the most highlighted aspects of this job, IBPS PO Salary & Perks 2023. So, hold tight and read till the end to know all the benefits and in-hand pay received by a Clerk in IBPS.
IBPS Clerk Salary 2023 | PayScale
The IBPS Clerk salary in India gradually increases as an employee continues to work and gets promoted through the course of his job.
As per the IBPS, the pay scale of a Clerk in IBPS is Rs. 19,900-1,000/1-20,900-1,230/3-24,590-1,490/4-30,550-1,730/7-42,600-3,270/1-45,930-1,990/1-47,920.
IBPS Clerk Salary After 1, 3, 4, 7 Years
This translates into
| | |
| --- | --- |
| Basic Pay | Amount (In INR) |
| Initial Basic Pay | 19,900 with a yearly increment of 1000 for three years |
| Basic Pay after 3 years | 20,900, with a yearly increment of 1230 for the next three years |
| Basic Pay after the next 3 years | 24,590, with a yearly increment of 1490 for the next four years |
| Basic Pay after the next 4 years | 30,550, with a yearly increment of 1730 for the next 7 years |
| Basic Pay after the next 7 years | 42,600, with a yearly increment of 3270 for the next year |
| Basic Pay after the next 1 year | 45,930, with a yearly increment of 1990 for the next year |
| Basic Pay after next year 1 year | 47,920 (maximum Basic Pay) |
The minimum basic pay of an IBPS clerk starts at Rs. 19,900/- and the maximum goes till Rs. 47, 920.
IBPS Clerk Allowances 2023
The allowances, other than the basic pay are explained below:
DA: This component is 4 percent of the Basic Pay. DA depends on the CPI and is revised after every three months.
HRA: The HRA is dependent on the location of the posting. It is 8.5 percent of the Basic Pay for Metro Cities, 7.5 percent of the Basic Pay for cities having a population of more than 5 lakhs, and 6.5 percent of the Basic Pay for other cities.
Travel Allowance: The official tours and travels will be reimbursed by the bank.
Medical Allowance: For IBPS Clerks, the amount is fixed at Rs 2000. It is paid once a year.
IBPS Clerk Salary Structure
The latest salary structure for IBPS Clerk is as follows
| | |
| --- | --- |
| Basic Pay | INR 19,900 |
| Dearness Allowance | INR 5209.82 |
| Special Allowance | INR 4118 |
| Transport Allowance | INR 757.08 |
| CCA | INR 0 |
| House Rent Allowance(HRA) | INR 2039.75 |
| Gross Pay | INR 32,024.65 |
| Deduction (NPS Fund, Union Fee) | INR 2570.98 |
| Net Pay | INR 29453.67 |
Dearness Allowance – DA is 4% of the basic pay for the employees which is revised quarterly.
House Rent Allowance – HRA is basically 7-9 % of the basic pay
HRA% is varied as per the cities that the candidate will be posted in eventually:
| Cities | HRA % |
| --- | --- |
| Metro Cities | 8.5 |
| Cities with Population more than 5 lakhs | 7.5 |
| Other Cities | 6.5 |
The IBPS clerk 2023 salary varies from bank to bank as well. Few other facilities that can be availed by the employees are home loans, education loans, medical benefits, etc.
IBPS Clerk Job profile 2023
The job profile of IBPS Clerk is not limited to just one task, they are deployed on various profiles after their selection for the position. Few of them are as listed here:
Bank office clerks are deployed in the back office for various tasks like maintenance of ledger, bank receipt collection, handling the daily closure details
Updation of Passbooks of account holders at counters
Printing of receipts for cheques and demand drafts
bank clerks also do hold bank keys, safe keys under their protection
They are often placed at the query window to act as an information counter for the customers.
Handling the deposit and withdrawal cash.
Verification of various documents and proofs submitted by the customers
Responsible for bank cash, various important documents, keys, etc.
Sanctioning of withdrawals by the customers
Maintaining the various documents of the bank, balance sheets, ledger, etc.
Resolving the various issues of the customers
Issuing of Demand Drafts (DDs), bank accounts for the customers, cash receipts, etc
Providing information about the latest schemes and government policies
Providing guidance to customers relating to various banking activities
Attending to treasury works
Resolving queries of the customers
Miscellaneous tasks
Clerks are often placed in various departments like accounts clerk, loan clerk, office clerk, etc. Clerks are usually the first point of contact for any customer who is visiting the bank premises.
IBPS Clerk 2023 Career Growth
After becoming a clerk in any Public sector bank, multiple opportunities can be availed by the aspirant to become the officer in the bank but there are certain constraints to that. An employee needs to complete 2 years of service with the same bank to be eligible to appear for the test for the officer rank. Public sector banks do carry out the test for promotions every 2 years. They need to apply for the promotion and appear for the examinations, like JAIIB (Junior Associate of the Indian Institute of Bankers) and CAIIB (Certified Association of the Indian Institute of Bankers). After becoming an officer the career prospects for an employee looks like this:
Scale 1 – Officer / Assistant Manager
Scale 2 – Manager
Scale 3 – Senior Manager
Scale 4 – Chief manager
Scale 5 – Assistant General Manager
Scale 6 – Deputy General Manager
Scale 7 – General manager
The growth of an employee is also dependent on his/her performance over their tenure with the bank. Banks do consider employees with impeccable work performance for higher positions.
This career prospect is completely under the bank's prerogative. Banks do design these programs and implement changes as they deem fit.
---
---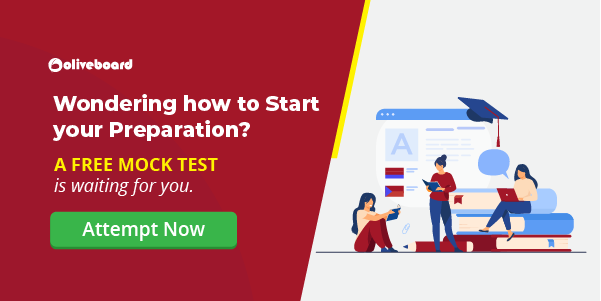 DOWNLOAD THE OLIVEBOARD APP FOR ON-THE-GO EXAM PREPARATION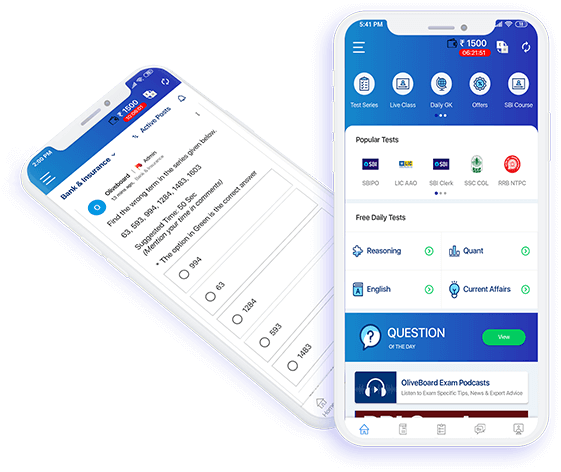 Video Lessons, Textual Lessons & Notes
Topic Tests covering all topics with detailed solutions
Sectional Tests for QA, DI, EL, LR
All India Mock Tests for performance analysis and all India percentile
General Knowledge (GK) Tests
Free videos, free mock tests, and free GK tests to evaluate course content before signing up!
IBPS Clerk Salary 2023- FAQs
Q1. What is the in Hand salary of IBPS Clerk ?
Ans. 28,000 to Rs. 30,000 per month in Hand salary of IBPS Clerk
Q2. What is the basic pay of IBPS Clerk 2023
Ans. IBPS clerk basic pay is Rs. 19,900 rupees and the maximum goes to Rs. 47,920 rupees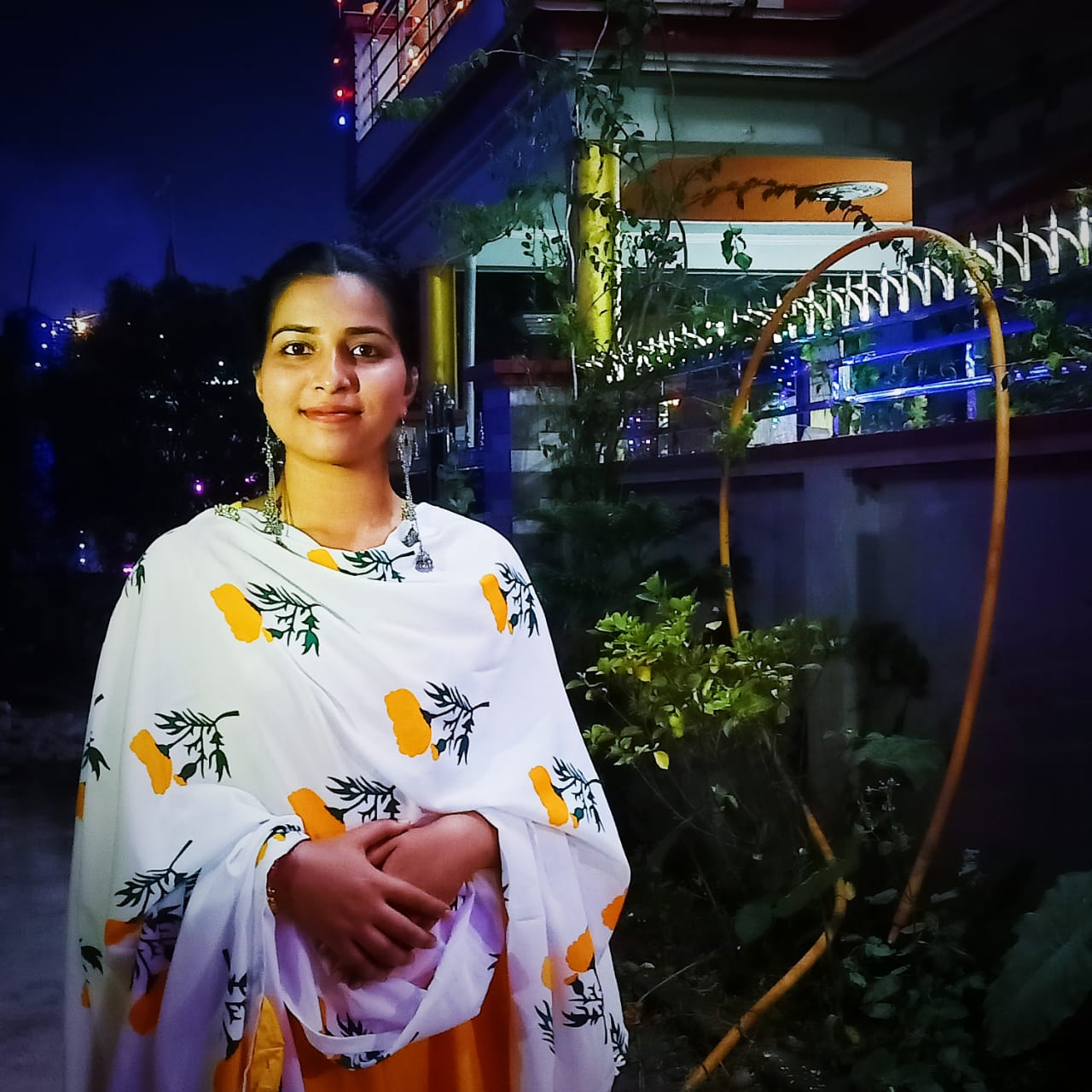 Hey everyone, I'm Vaishnavi Kumari, an edtech writer and a dedicated aspirant for government exams, including banking and SSC exams. Having worked with several edtech platforms, I am committed to providing you with essential and accurate information to ace these exams. With my experience as both a writer and an aspirant, I understand your needs and challenges, and my aim is to make your preparation journey smoother. I'll focus on specific sections of the exams, compiling comprehensive and helpful content that covers the crucial topics, tips, and strategies you need to succeed. Let's conquer these exams together!
  Oliveboard Live Courses & Mock Test Series