National Bank for Agriculture and Rural Development (NABARD) is an apex financial institution in India. It is an Institution fully owned by the government of India and it is the most important institution of the country which looks after the cottage industry, small scale industry, village industry and other rural industry. So if you are looking for secure career just go and apply as the application process for NABARD Development Assistant 2019 has started and this blog is intended to provide the information on NABARD Development Assistant Job Profile, career and growth perspective.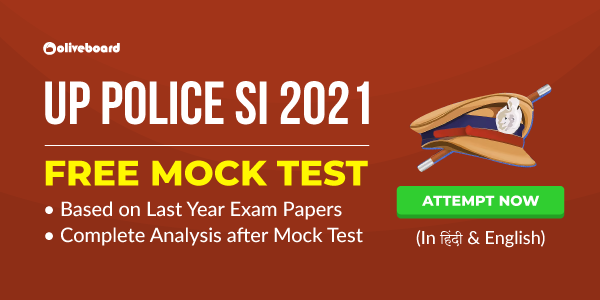 Attempt Free Mock Tests For NABARD Exams on Oliveboard
NABARD Development Assistant Important dates:
Online Application Start date 14th September 2019
Online Application end date 2nd October 2019
Phase 1 Examination – October 2019
Phase 2 Examination – November 2019
Attempt Free Mock Tests For Bank Exams on Oliveboard
NABARD Development Assistant Job Profile – Roles & Responsibilities
 Some duties that to be performed as a NABARD Development Assistant are as follows:
Dealing with policy related issues of various programmes of central/state government and same for whole rural and agriculture development.

Managing relationships with current and prospective donors of bank organization.

Increasing the membership counts and seeking multiple ways to increase funds.

Updation of donor database and perfect solution for donor query.

Key research analyzing data and collecting data on current and potential customer.
GROWTH AND PROMOTION
There are reasonable prospectus for the promotion for higher grades.
After joining as a Development Assistant you will get enough chances to get promoted to higher level.
To get promoted to a higher level one has to apply for the departmental promotion test For this one has to undergo a service of 3 years to become eligible for officer grade.
 Lets quickly go through the hierarchy level for Development Assistant.
Development Assistant → Assistant Manager→ Manager→ Assistant General Manager→ Deputy General Manager→ General Manager→ Chief General Manager → Executive Director → Director.
NABARD Development Assistant Job Pay Scale and Allowances
Attempt Free Mock Tests For Bank Exams on Oliveboard
NABARD Development Assistant Pay Scale
As development assistant you withdraw a basic salary of Rs 14650 per month.
The salary that will be provided will be in the scale of Rs 13150 – 750 – 15400 – 900 – 19000 – 1200 – 26200 – 1300 – 28800 – 1480 – 33240 – 1750 – 34990.
At present, initial monthly Gross emoluments for Development Assistants is approximately Rs.32,000/-
Attempt Free Mock Tests For Bank Exams on Oliveboard
PERKS & ALLOWANCES
The perks and allowances that will be provided are:
House rent allowance.

Dearness allowance.

Local compensatory allowance.

Grade allowance.
Reimbursement of medical expenses for OPD/treatment.
Loans and advances for Car, Education, Personal computer etc are provided at concessional rate of interest.
LTC ( Leave Travel Concession) is an annual retreat plan for the employee working with NABARD as it helps the employee maintain a peaceful mind state.
Attempt Free Mock Tests For Bank Exams on Oliveboard 
This all was for "NABARD Development Assistant Job Profile". I hope this input helps you in long run. For more such updates please stay tuned to Oliveboard.
Prepare for NABARD Developement Asst. Exam with Oliveboard
Here we provide you the best mocks and study plan which can surely help you to crack the exams.
5 Mocks for NABARD Assistant 2019 Prelims
5 Mocks for NABARD Assistant 2019 Mains
– ARD Study Material & Notes
– ESI Study Material & Notes
All Topic Tests
Sectional Tests
GK Supplement with 2500 questions
Video Crash course – 200+ Videos
Lessons on All Topics
Also Check: