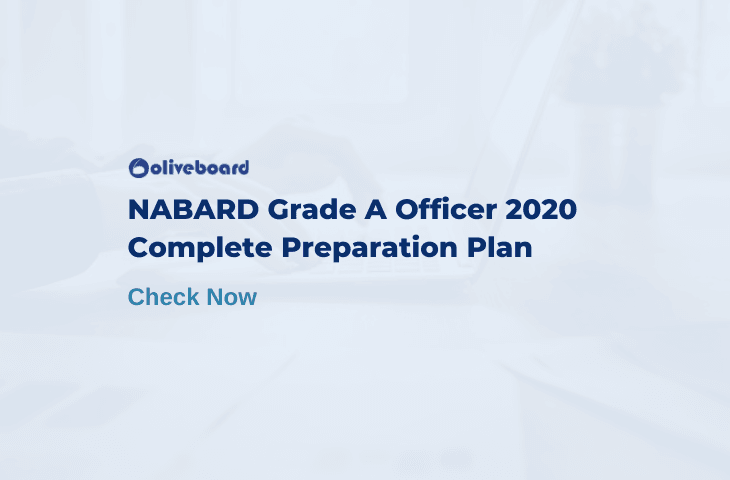 NABARD has announced a total of 154 vacancies for the recruitment of Assistant Manager under various departments like, RDBS, Rajbhasha, Legal & Protocol & Security Services. NABARD is an apex institute and thousands of students aspire to join this elite bank to realize their dream of working with the Bank. Now, candidates must be deeply engrossed in their preparations for the prelims exam scheduled on 25th Feb 2020. To help you with your NABARD Exam, we have brought a full-fledged NABARD Grade A Preparation Plan, that will help you guide your preparations in the right way. Let' start with the blog to know more details about the exam pattern and approach to ace the exam.
Start Preparing For NABARD Grade A Prelims With A Free Mock Test
NABARD Grade A Preparation Plan 2020 – Exam Pattern
Before moving ahead with the exam preparation, it becomes very important to be aware of the exam pattern that will be followed in the examination. This helps one better understand the approach that should be devised in order to prepare right.
Exam Pattern for NABARD is a bit different from other bank exams as it is focussed on Agricultural & Rural development simultaneously. Keeping this in mind, the preparation plan needs to be designed. Let's look further to know more what can be expected by looking at the previous years' exam distribution, which will help in knowing better the exam pattern.
Attempt Free NABARD Grade A Mock Test Now
NABARD Grade A Preparation Plan 2020 – Previous Years' Pattern
NABARD Grade A Preparation Plan – What to Expect?
Let us have a look at the distribution of previous years' papers to understand the topic distribution.
NABARD Grade A Preparation Plan A – Test of Reasoning
This section comprised of the questions based on Arrangement & Patterns, Data Sufficiency, Inequalities & Syllogism. Total marks of this section is 20 which was unequally distributed between these topics.
NABARD Grade A Preparation Plan A – English language
As usual, the reading comprehension and Cloze test formed more than half the total section of the English language. The rest of the 15 marks were evenly distributed between sentence correction, phrase replacement, Error Spotting, & Para jumbles with an overall moderate difficulty level.
Solve NABARD Grade A Questions Here
NABARD Grade A Preparation Plan A – Quantitative Aptitude
The section difficulty overall was easy with more focus on questions being solved by tricks rather than direct method, but the methods were nor out of the blue. Pie chart, Caselet & Number Series were the highlights of the exam forming a total of 13 marks out of the 20 allotted to the section. Miscellaneous questions further included topics like time & work, mixtures, partnership, etc.
NABARD Grade A Preparation Plan A – General Awareness
No static gk, complete general awareness regarding portfolios of govt, new appointments, books, oscar awards.
Attempt More NABARD Grade A Questions To Get Idea Of Actual Pattern
NABARD Grade A Preparation Plan A – Agricultural & Rural Development
Questions were based on Topics like breeds of cattle, soil types, exports, crop produce from different states, Agriculture related schemes by government, etc. This section was of moderate difficulty level with not much focus on concept-based questions
NABARD Grade A Preparation Plan A – Economic & Social Issues
Questions were directly asked from the government schemes like Gobar Dhan, Sankalp, PMKVY, Shram Yogi, Atal Bhuja Yojna& much more.

NABARD Grade A Preparation Plan 2020 – Section-Wise
Let's have a look at the section-wise preparation strategy for the prelims phase of the exam. We have already discussed what could be expected in this years' examination keeping in mind the previous years' pattern.
NABARD Grade A Preparation Plan For English Language
Reading comprehension

& Cloze Test are no doubt a vital part of the English section and forms most of the part of this section. But this habit is not built overnight. A consistent effort and persistence are required to achieve a good reading speed and eventually summarizing what you have read. This is not a difficult task if one gets focussed on it.
Start with reading newspaper daily, mostly the economic and editorial section. This will widen your circle and also help you in staying to date with the latest general awareness.
Summarize what you have read and try to figure out what questions could be expected form that very paragraph.
Practice Fillers & Error Spotting Questions on a regular basis.
Solve More NABARD Grade A Focussed Questions
NABARD Grade A Preparation Plan For Quantitative Aptitude
This section requires a subtle yet rigorous approach. Questions in the exam are more of a tricky rather than being typical.
Prepare a schedule for your self that will focus on every topic that can be there in the exam. For your help here you find the

complete syllabus

for all the sections.
Practice Data Interpretation daily to get a good grasp over different types of DI that could be asked during the exams.
Practice all kinds of Chart (Pie, bar, Histogram) as it is majorly focussed by the NABARD authorities.
Consistent practice is the only thing that will help you sail through the section.
Take A Full Mock Tests & Analyze Your Performance Now
NABARD Grade A Preparation Plan For Reasoning
This section is more of a tricky and often time-consuming if the approach gets distorted in the way. One has to practice at least 40-50 questions daily in order to attempt questions of each type.
Switch the topic on a daily basis so that you can prepare more types of questions from every topic.
NABARD Grade A Preparation Plan For General Awareness
You must be in the habit of getting a daily dose of GA.
Reading the current affairs daily so that you are not under pressure of reading and learning it all at once a few days before the exam.
Take a lot of daily quizzes on general and financial awareness from various websites. This helps you in the retention of the GA you read.
While you read daily GA, give special importance to the Banking news that is there.
It is advisable to cover GA of at least 6 months before the exam month.
Refer Bolt – our monthly GK PDF, for complete coverage of course.
Attempt Full Mock Test & Experience Real-Time Test
NABARD Grade A Preparation Plan For ARD & ESI
This section is completely different from other bank exams as it is specific to NABARD. This section could be the game-changer for the candidates appearing for the examination. We do avail the study material that is specially curated for this very section. Here is a glimpse of all the topics that are covered.
NABARD Grade A Preparation Plan – Get Complete Study Notes for ARD & ESI
We at Oliveboard have constantly worked for the betterment and interest of our students. To help you with your Exam preparations for NABARD Grade-A we have brought to you a compiled set of notes for ARD & ESI. Click on the link below and study from notes to prepare the particular course for the exam.
GET COMPLETE ARD & ESI STUDY NOTES HERE
NABARD Grade A Preparation Plan – Study Notes for ESI & ARD (Glimpses of the notes)
The notes are easily accessible and will help you cover all the topics as mentioned in the syllabus for ARD & ESI, here we have added a few snapshot of the topics covered: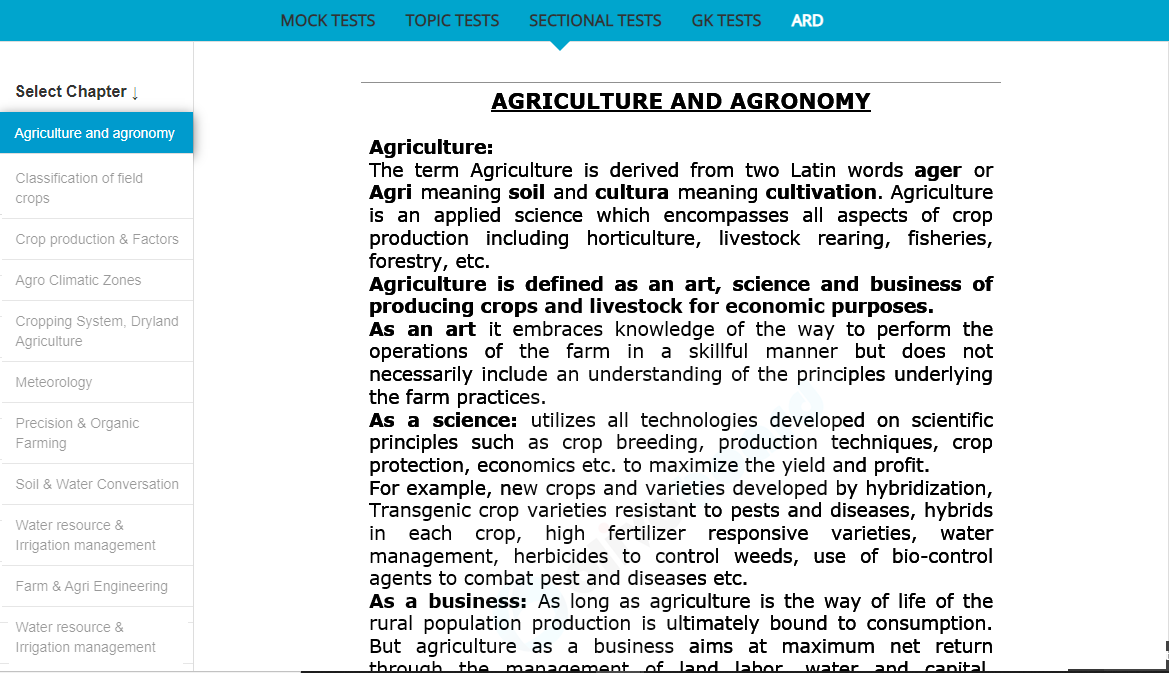 Get Complete ARD Study Notes here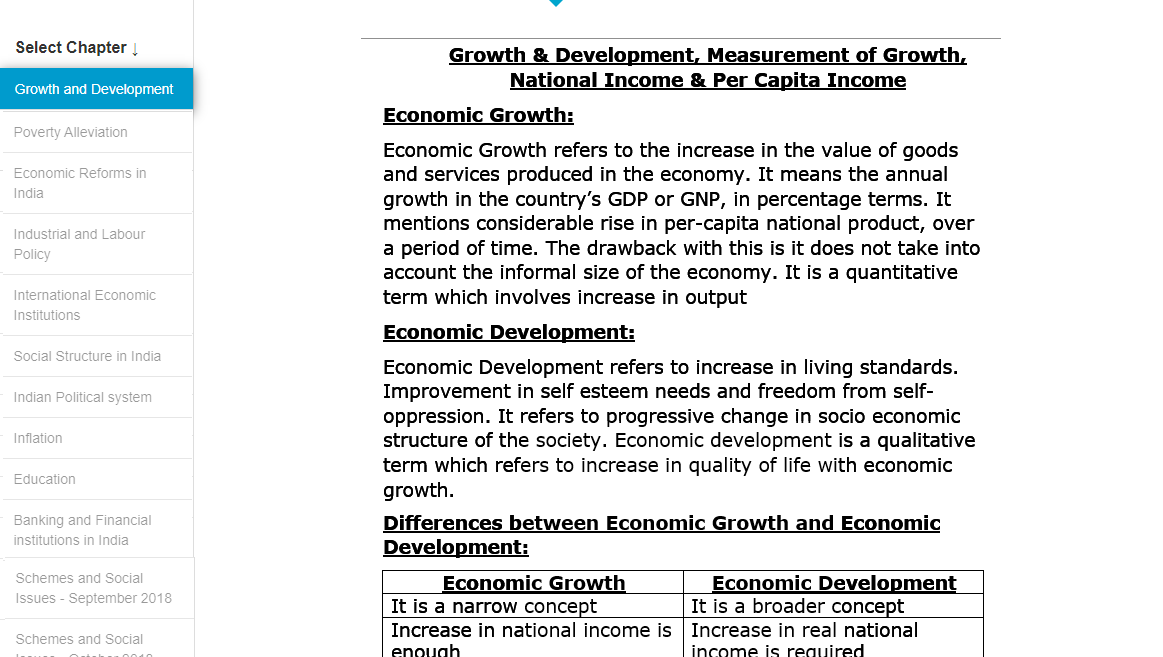 Get ESI Complete Study Notes here
NABARD Grade A Preparation Plan 2020 – Mock Tests
To help you all cover the entire syllabus along with the practice, Oliveboard brings to you NABARD Mock Test Series. Here are a few highlights of the features provided.

To help you with preparations for the upcoming exam, we are doing a Live Practice Session that will help you solve Important Questions that are probable to come in exams. Now You must be thinking what is Live Practice Session? Well, to brief you better, in Live Practice Session or LPS faculties will be live with the students and solve the questions is real-time but before that aspirants will get their time to solve the question, along with the discussion with your peers. Sounds Interesting? Well, Tune in On 23rd January 2020 at 3:30 PM for the LPS. Click on the link below to know more to join.
Link: Join Here to Participate
Also Check: