RBI Grade B Phase 1 Preparation
Reserve Bank of India (RBI) is the apex bank of the country and getting a job in such a prestigious bank is a dream of many candidates. So to help you in fulfilling your dream, we have come up with some tips that you can follow to excel in your RBI Grade B Phase 1 Exam. Before moving on to the RBI Grade B Preparation tips it is important to know that the selection process consists of three stages which are Phase 1 Online Exam, Phase 2 Online Exam, and Interview. Go through the complete blog to know about the RBI Grade B Phase 1 Preparation Tips.
RBI Grade B Phase 1 Preparation 2024
RBI Grade B Phase 1 Exam is an objective type single paper that is conducted for 200 marks. A total of 120 minutes are allotted and questions are asked in 4 sections which are General Awareness, English Language, Quantitative Aptitude, and Reasoning. Every year RBI releases various vacancies and this year too it is expected that a similar count of vacancies will be released as the competition level is so high, the candidates must start preparing for the exam using RBI Grade B Phase 1 Preparation Tips.
Some General RBI Grade B Phase 1 Preparation Tips
Before we move on to the subject/section-wise strategy for RBI Grade B Preparation (Phase 1), we must understand some general tips that must be followed to clear the overall exam.
Getting a Basic Understanding of the Syllabus & Exam Pattern
The first and foremost step that a candidate must take before starting the preparation for any exam is to understand the exam pattern and syllabus. For RBI Grade A Phase 1, a single paper will be conducted for 200 marks in 120 minutes. Phase 2, will be divided into three papers. The detailed RBI Grade B Exam Pattern is available in the linked article. As far as the syllabus is concerned, the candidates must start preparing with the topics that are mentioned in the syllabus.
Attempting Previous Year Papers
Previous Year Papers are the best study material. This is because, with the help of Previous Year's Papers, candidates get an idea of the actual exam questions that are being asked in the exam. Also, the candidates get to know the important topics. The candidates must attempt PYPs for at least the last 5 years.
Exploring Previous Year Cut Offs
Cut Off Marks are the minimum marks that the candidates have to secure in order to clear the exam. Exploring the previous year cut offs will help the candidates know the level of the competition and it will set a benchmark for the candidates that the candidates need to anyhow secure more marks than this.
Well, mock tests are prepared by the subject matter experts who have specialization and these are curated after a lot of research. The mock tests are prepared after evaluating the previous year's trends. Also practicing mock tests help you increase your speed and manage time.
Section Wise RBI Grade B Phase 1 Preparation Tips
Now that you have understood some basic RBI Grade B Preparation Tips, let us move on to section-wise RBI Grade B Phase 1 Preparation Tips. We all are aware that there are 4 sections in Phase 1 which are General Awareness, English Language, Reasoning & Quantitative Aptitude.
RBI Grade B Phase 1 Preparation Tips: General Awareness
Candidates find this section the toughest as this is the vast section. With the right preparation, the General Awareness section can help you score high marks in RBI Grade B Exam. Candidates must know at least 6 months of current affairs before the date of the exam. As this is the exam for RBI, the candidates must focus on Banking & Financial Awareness section very well. You can do RBI Grade B Phase 1 Preparation for General Awareness from the linked playlist.
RBI Grade B Phase 1 Preparation Tips for English Language
The candidates must make it a habit of reading the newspaper which will help them in Reading Comprehension and Vocabulary as well. If the candidates find it difficult to understand the Editorial then they can regularly attend the Hindu Editorial Analysis. For the grammatical part, the candidates can clear their concepts from books youtube videos, or paid courses but that won't be enough as regularly practicing questions or attempting mock tests along with the classes is the key.
RBI Grade B Preparation Tips for Phase 1: Reasoning
This is the most loved section of the candidates as it seems to be interesting and is scoring as well. The trickiest part here is solving puzzles in less time. For the same, the aspirants need regular practice. Candidates must solve at least 3-5 puzzles per day with a set timer. For other topics such as alphanumeric series, input-output, and coding-decoding, the candidates must understand the concepts well. Allotting dedicated 2-2.5 hours per day to this section will be enough.
RBI Grade B Phase 1 Preparation Tips: Quantitative Aptitude
Most of the students find it difficult to score well in this section. For Quantitative Aptitude, the candidates must be good with calculations as the candidates need to solve more questions in less time and with accuracy. Candidates must learn tables, squares, and cubes by heart so that they don't have to waste their time calculating them. Data Interpretation will help you fetch good marks so regularly practice DIs including Bar Graphs, Pie Charts, Line Graphs, etc. Number Series, Simplification & Approximation are some other topics that will help you score well. For Arithmetic, candidates must learn and understand some tricks or shortcuts along with the concepts.
Our RBI Grade B Toppers Preparation Strategy
In this section, you will find various blogs on the RBI Grade B Preparation Strategy of our toppers. Some of the common pointers are:
Attempted Oliveboard's Mock Tests on a regular basis
Spent time evaluating their performance in each mock test and worked on their weaknesses.
Read Newspapers or was regular with Oliveboard Editorial sessions
Were regular with RBI Annual Reports & other reports
Read Ebooks for Regulatory Exams
---
RBI Grade B Preparation Material – Free Ebooks
Hey aspirants!! We have specifically kept this section for the free ebooks. Here, you will get all the topic-wise ebooks. We will keep on updating fresh and new ebooks on different topics so do not forget to bookmark this blog. To download this ebook, all you need to do is log in. Also, download RBI Grade B 2023 Memory-Based Papers below:
Download FREE Ebooks on Government Schemes for all Regulatory Exams: IRDAI, RBI, NABARD, SIDBI, SEBI, IFSCA
FREE Ebooks on General Awareness, ESI, FM & Miscellaneous Topics for all Regulatory Exams: IRDAI, RBI, NABARD, SIDBI, SEBI, IFSCA – Download
The syllabus of all the regulatory exams is somewhat similar, so practicing and learning from other exam-specific ebooks are also beneficial in the preparation. Here, we have compiled all the latest ebooks that will help you ace the exam.
---
Download FREE Ebooks on QRE (Quantitative Aptitude, Reasoning, English) for all Regulatory Exams: IRDAI, RBI, NABARD, SIDBI, SEBI, IFSCA
Download all the ebooks for FREE and enhance your preparation.
Quantitative Aptitude Ebooks
Reasoning Ebooks
English Language Ebooks
---
Preparing for Regulatory Exams? Need regular updates of CA, Notifications, Free Ebooks, YT Sessions, and More, then Join Our Regulatory Whatsapp Channel.
If you are preparing for Regulatory Exams, then do not forget to check out all the blogs on the regulatory exams. Check Regulatory Exam Blogs.
Get Daily FREE Material for RBI Grade B, NABARD Grade A, SEBI Grade A, IFSCA Grade A, and SIDBI Grade A, IRDAI Assistant Manager – Join Oliveboard's Regulatory Exam Telegram Channel
Check out all the videos for RBI Grade B, NABARD Grade A, SEBI Grade A, IFSCA Grade A, and SIDBI Grade A, IRDAI Assistant Manager- Subscribe to Oliveboard's Regulatory Exam Youtube Channel
---
---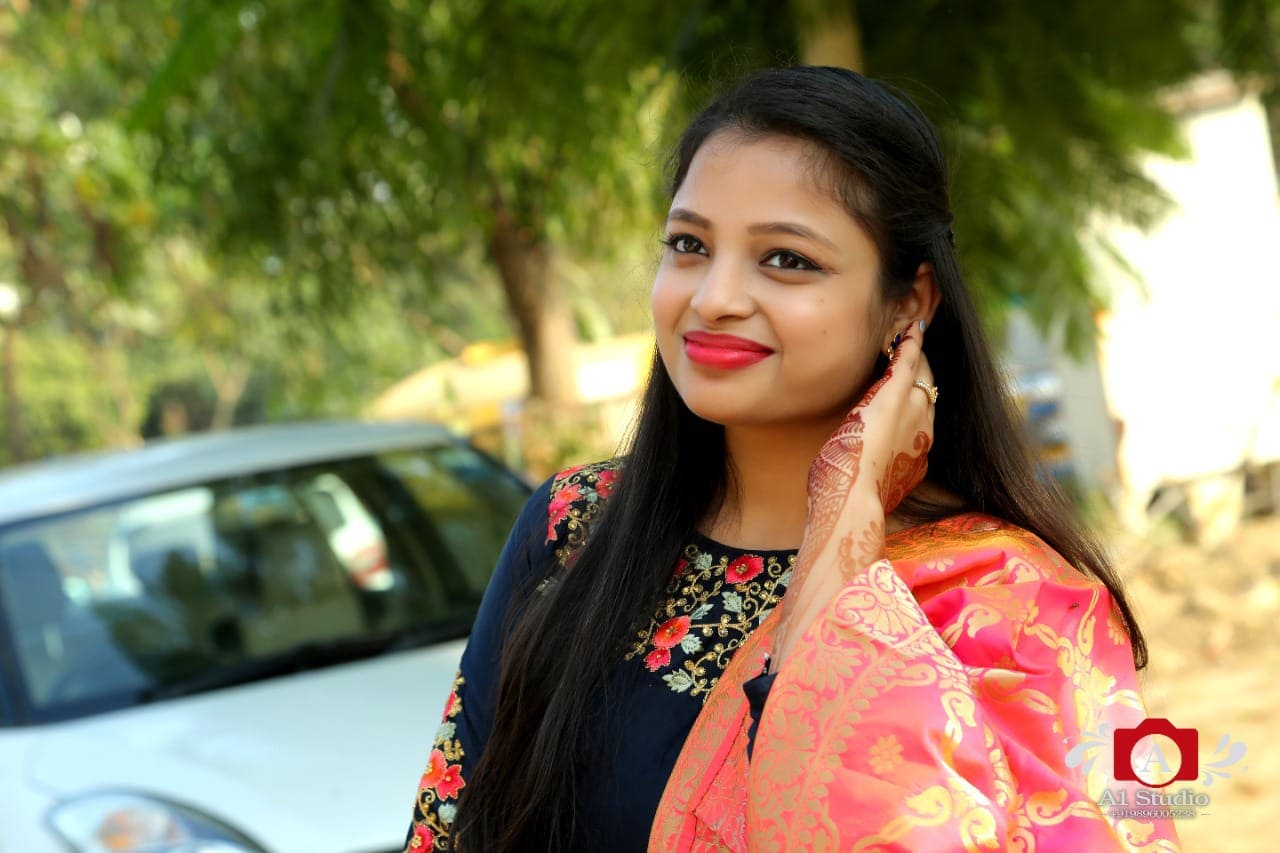 Hello there! I'm a dedicated Government Job aspirant turned passionate writer & content marketer. My blogs are a one-stop destination for accurate and comprehensive information on exams like Regulatory Bodies, Banking, SSC, State PSCs, and more. I'm on a mission to provide you with all the details you need, conveniently in one place. When I'm not writing and marketing, you'll find me happily experimenting in the kitchen, cooking up delightful treats. Join me on this journey of knowledge and flavors!
  Oliveboard Live Courses & Mock Test Series