Railway Recruitment Board has released the examination dates for RRB NTPC i.e from 15 December 2020 and we know that everyone is deeply engrossed in their preparations. To take your preparations to another level and to make sure that you succeed we here at Oliveboard is launching the Best Book For RRB NTPC Exam Preparations – RRB NTPC Practice Tests. For students who prefer to practice the best RRB NTPC questions from a hard copy will find it extremely useful and handy. The contents of the book are curated and prepared by the Oliveboard's expert content creators and therefore can be completely trusted for its content quality.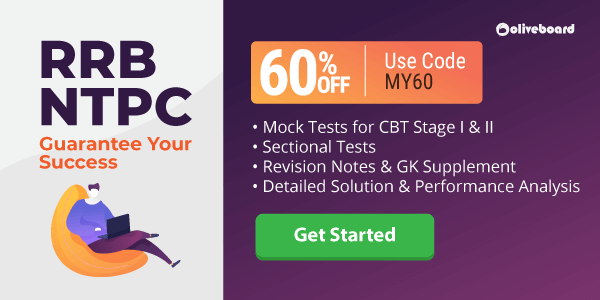 Let's read ahead to know more about the book and its content.
Best Book For RRB NTPC Preparation – "RRB NTPC Practice Tests " By Oliveboard
1. We are glad to introduce our exclusive book on RRB NTPC Practice Tests, which is solely dedicated to the aspirants of the RRB NTPC Exam and is an earnest effort in providing them with a means to master all the topics asked in the RRB NTPC exam.
2. The book is a brainchild of Oliveboard's expert content creators and an initiative in providing a comprehensive book on RRB NTPC Preparation Tests to help all Exam Aspirants reach their goals.
3. Sincere efforts have been made to keep the subject-matter of the book relevant, updated, and easy to understand.
4. The solutions part of every Practice Test has been explained with well-illustrated diagrams and clear images which will make your learning experience even more wholesome.
How RRB NTPC Practice Tests Are Important?
Practice Tests give you an idea about the exam
You will get plenty of information on the structure and pattern of an exam. But simply knowing the pattern will not suffice. Once you sit for a practice test, you will be able to grasp how each section of the paper is structured.
Practice tests lead you to understand your weaknesses
We all have our weak points. With practice tests, you will be able to analyze where your weaknesses lie and work on them. They will show you which section (Quantitative Aptitude, English, Reasoning, General Knowledge) you are struggling with or which part of the syllabus is taking up time.
Strategize with Practice Tests
Once you have grasped your weaknesses and understood the syllabus better, you can then craft a strategy. You can analyze your mistakes and understand how they could have been avoided. You can perfect your strategy by trial and error.
     5. Helps you learn the study material
There is a lot to learn to qualify for an RRB NTPC entrance test. And practice tests make you do the maths/reasoning problems and the grammar questions multiple times. That reinforces the information and strategies so that your brain can retrieve them efficiently. And this trait will help you in the actual exam.
The book has been divided into two broad sections:
Section I: This section contains all the basic information regarding the RRB NTPC exam like RRB NTPC Post Preference, Post Vacancy Details, RRB NTPC Salary, RRB NTPC Exam Pattern, Syllabus for the exam.
Section II: This section includes 10 complete practice tests for the RRB NTPC exam with a detailed solution.
RRB NTPC Practice Tests Book – Complete Features
It covers all the important topics of the RRB NTPC Exam.

The practice questions covered are across the levels i.e. Easy, Moderate, Difficult.
Will be beneficial for Complete RRB NTPC Exam preparation of prelims level as well as the mains level of the Examination.
Provides a detailed approach to the solution of each question.
Focusses on advanced level questions and all the new pattern type questions.
Gives an array of a vast variety of practice questions with solutions.
How To Grab Your RRB NTPC Practice Tests Book?
Get your copy of the Oliveboard's RRB NTPC Practice Tests Book from the Amazon using the link below.
Order RRB NTPC Practice Tests Book Now
Order your copy and get the launch discount! The book is currently available at the price of 180/- INR.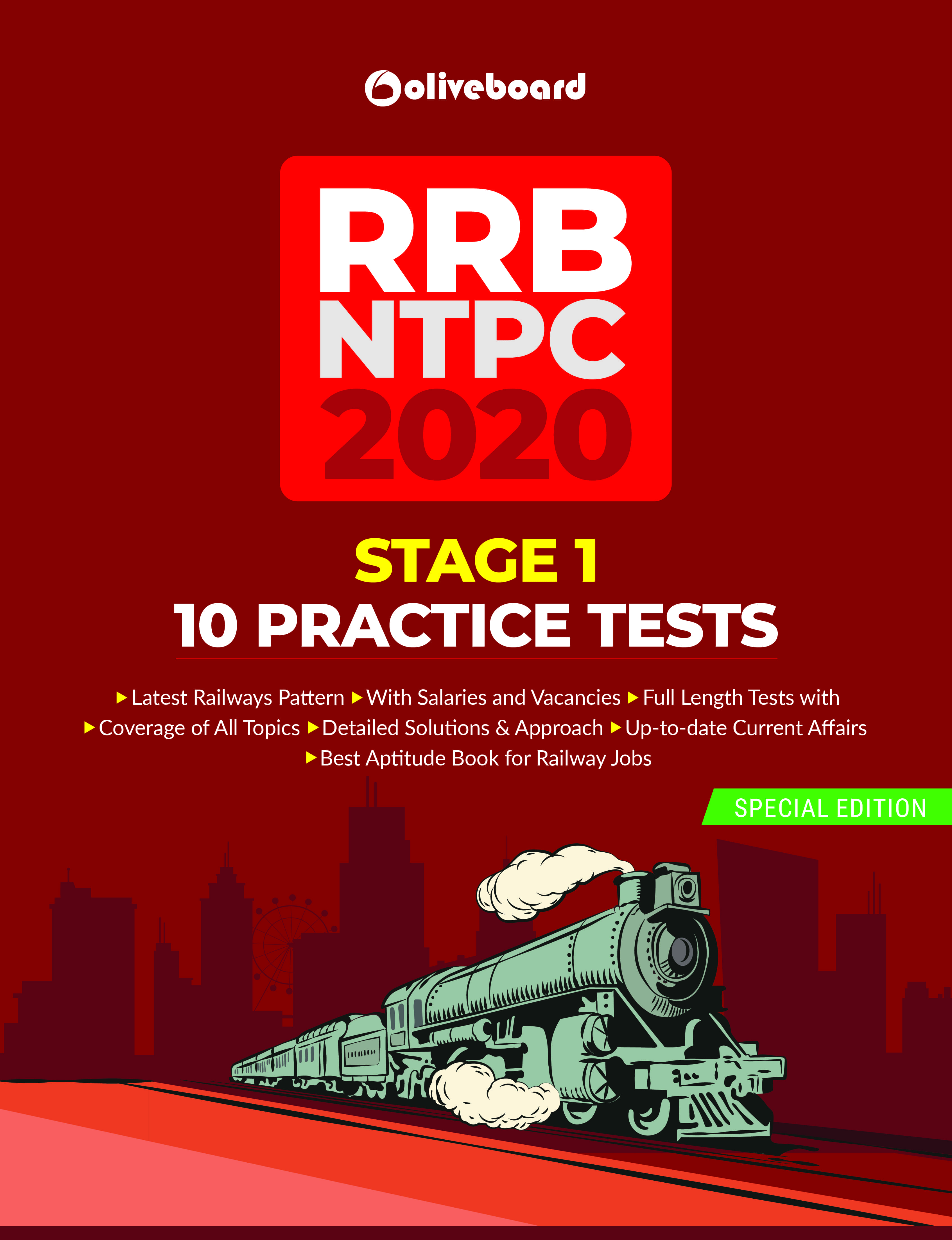 Best RRB NTPC Practice Tests Book – FAQs
1. Is the Book available for purchase now?
Ans: Yes, it is available for purchase now. Follow the link to purchase
2. What is the standard delivery time?
Ans: Standard delivery takes between 5-7 working days after you have made the purchase.
3. Can I download the book online?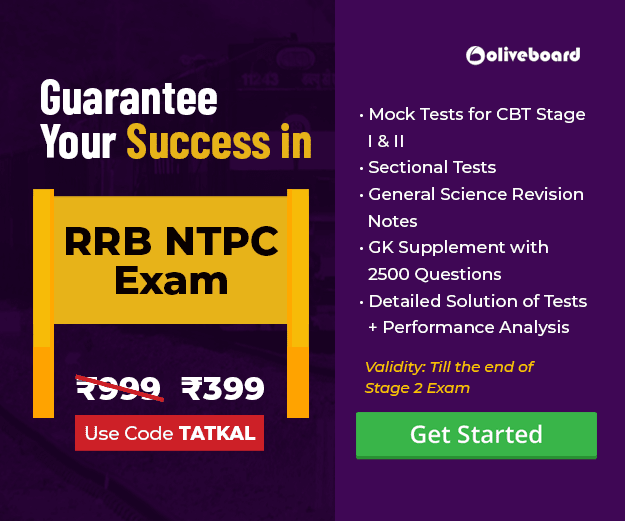 Ans: Currently, the RRB NTPC Practice Tests book is available only in printed form and cannot be downloaded online.
That will be all from us in this article. Get your copy of the best RRB NTPC Tests book for the bank and government exam preparations. Order your copy now and avail of the launch discount.