SBI CBO Salary 2023
SBI CBO Salary 2023: The State Bank of India has announced the recruitment process for SBI CBO 2023. The post is a prestigious one and only candidates with minimum of work experience in a Bank are eligible. Candidates interested in applying must know what they can expect after being selected for SBI CBO. This article will detail the pay, benefits, job description, etc for SBI CBO.
SBI CBO Salary Structure
Before looking at any other aspect, let's have a look at the Basic Salary Structure of SBI CBO in detail. The salary structure details are as follows.
As per the official notification released by SBI, the candidates who are selected as SBI CBO will have a salary structure of Rs.36000-1490/7-46430-1740/2- 49910-1990/7-63840. It means that SBI CBO will receive a basic pay of Rs.36000 and an increment of Rs.1490 for the next 7 years. The next phase will be the basic salary of Rs.46430 and an increment of Rs.1740 for 2 years followed by basic pay of Rs.49910 and an increment of Rs.1990 for 7 years. The maximum basic pay that can be drawn by SBI CBO will be Rs.63840.
The candidates are also eligible for one increment in their basic pay for each completed year of service rendered in the officer cadre in Scheduled Commercial Bank/ Regional Rural Bank as on 01.12.2021. However, the maximum advance increment has been capped at 2 (two), irrespective of the duration of experience gained in previous employment.
| | |
| --- | --- |
| Particulars | Amount |
| Pay Scale | Rs.36000-1490/7-46430-1740/2- 49910-1990/7-63840 |
| Basic Pay | Rs. 36,000 |
| Dearness Allowance (DA) | Rs. 16,884 (46.9% of basic) |
| House Rent Allowance (HRA) | Rs. 2520 |
| City Compensatory Allowances (CCA) | Rs. 1080 |
| Other Allowances | Rs. 2000 |
| Gross Salary | Rs. 58,484 |
| Deduction | Rs. 8187.60 |
| Net Salary | Rs. 50,296.4 |
SBI CBO In-hand Salary
The in-hand salary of SBI CBO falls in the range of Rs.50,000-52,000 after the customary deductions like PF, professional tax etc. The SBI CBO in hand salary 2022 is calculated by adding the basic salary, Dearness Allowance, HRA, City compensatory allowance(varies as per location of posting).
SBI CBO Annual Package
Aspirants who clear all the stages of the SBI CBO recruitment process will then receive their salary as per the 7th pay commission. As per the official notification, the annual salary that an SBI CBO would receive will be approximately around INR 8,20,000/- INR 13,08,000/-.
SBI CBO Salary 2023 – Allowances, Perks & Benefits
This section covers the allowances, perks and benefits that an SBI CBO enjoys.
SBI CBO Allowances
As we have already discussed the in-hand salary, which includes various allowances, it is time for us to have a clearer view of the most common allowances rewarded to SBI CBO selected. The different allowances given are –
| Allowance | Amount |
| --- | --- |
| Dearness Allowance (DA) | 46.9% |
| House Rent Allowance (HRA) | 7% to 9% of the Basic Pay |
| City Compensatory Allowances (CCA) | 3% to 4% Depending on the Location |
| Medical Insurance | 100% Covered for the Employee.75% for Family Members |
| Traveling Insurance | Reimbursement of Fair for Official Travels Only. |
| Petrol Allowances | Around INR 1,100/- – INR 1,250/- |
| Newspaper Allowance, Entertainment Allowances, Books Allowances, etc | Varies Based on the Cadre |
SBI CBO Perks & Benefits
Candidates selected for SBI CBO receive additional perks and benefits as per the 7th pay commission. A few of these benefits are listed below.
Home Travel Concession/Leave Fare Concession
Leave Travel Concession (LTC)
Pension Scheme/New Pension Scheme
Concessional Interest Rates for Housing/Personal Loans/Car Loans
SBI CBO Probation Period
The selected SBI CBO in respective circles will undergo a probationary period of 6 months which will be under continuous assessment until the time of confirmation. If a candidate fails to qualify during the probationary period will be terminated from the service.
SBI CBO Growth & Promotion
SBI Circle Based Officers is employed as Junior Management Grade Scale 1. Bank rules and performance at work play a vital role in receiving promotions. Bank employees are closely observed for this purpose. CBOs joining at Scale 1 will receive enough promotions opportunities and reach Senior Management Grade Scale 4. Starting now with these SBI PO Preparation Strategy and ace the exam.
SBI CBO Job Profile
Some of the roles and responsibilities (not limited to) of an SBI CBO are as follows:
Management of core functions of a bank
Loan packages will be approved by the SBI CBO in a bank branch.
Banking Operations monitoring
Maintaining healthy relationships with the customers
Smooth implementations of policy
SBI CBO Salary 2023 – Frequently Asked Questions
Q1. What is the in-hand salary of SBI CBO??
A1. The in-hand salary of Circle Based Officer is Rs. 50,000 – Rs 52,000.
Q2. What is the initial basic pay of SBI CBO?
A2. The initial basic pay of SBI CBO is revised to Rs. 36,000/-
Q3. Are there any additional benefits apart from the salary for an SBI CBO?
A3. Yes, SBI CBOs may be eligible for additional benefits such as pension, health insurance, loan facilities, leave and holidays, and other employee welfare programs offered by the bank.
Q4. What is the role of an SBI Circle-Based Officer (CBO)?
A4. The role of an SBI CBO involves customer relationship management, business development, loan processing, branch operations, risk management, cross-selling, team coordination, and compliance.
Q5. What is the work schedule of an SBI CBO?
A5. The work schedule of an SBI CBO follows the banking industry norms, typically involving regular working hours from Monday to Saturday. However, actual working hours may vary based on branch requirements.
---
---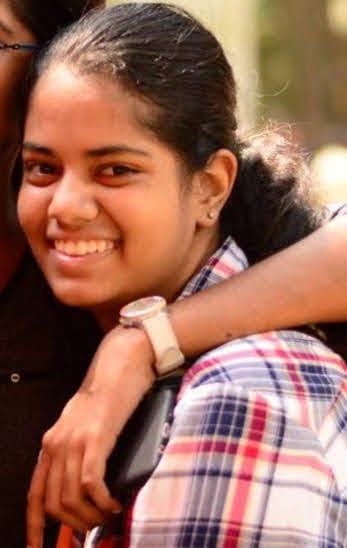 I write content to help people prepare for banking exams because I have experience as an aspirant myself. My goal is to provide accurate and easy-to-understand information for candidates. I cover various topics such as exam patterns, syllabus, study techniques, and time management to support those preparing for the exams. As a former aspirant turned content writer, I want to make the information accessible and helpful for others so that they can do well in their banking and government exams and achieve their goals.
  Oliveboard Live Courses & Mock Test Series