In this edition of SSC CGL 2018 Study Material, We will discuss everything about Reading Comprehension. Like What is it, What are the types of Questions asked, How to prepare and How to solve. We hope you find the information given below as an important addition to your SSC CGL 2018 Study Material.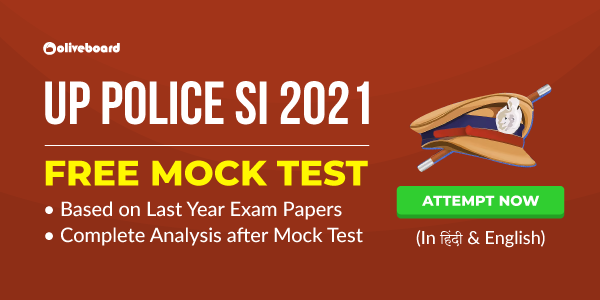 Read on to know Everything about Reading Comprehension for SSC CGL 2018 Exam.
SSC CGL 2018 Study Material – What is Reading Comprehension?
In this Topic, a Passage is given on anything ranging from Science, Social issues, Ideology, Environment, sports to Philosophy. The comprehension passages are usually from books of famous authors or newspaper editorials. Then based on the length of the passage 3,4 or 5 questions are asked related to the topic discussed in the passage.
SSC CGL 2018 Study Material – What are the Type of Questions in Reading Comprehension?
4 types of Questions can be asked in a passage
Factual – about facts which are given in the passage.

Vocabulary based – synonyms, antonyms or meaning of words and phrases which are highlighted in the passage are asked

Inference based – Questions based on whatever inference which can be drawn from the passage – directly or indirectly.

Theme based – Questions about the theme of the passage.
Take a Mock Test now to practice Reading Comprehension
SSC CGL 2018 Study Material – How to Prepare for Reading Comprehension?
Practice improving your reading speed by daily reading of newspaper articles and editorials. Reading speed is not just about completing the passage, but it is also about how fast you understand or grasp the information given in the passage. That will only come through practice.

Create a habit of reading on topics from different subjects irrespective of your personal interest in the topic. This would allow you to create a good focus span required for solving Reading Comprehension questions on a passage of any topic.

Work on your Vocabulary by reading books like Word Power by Norman Lewis and S.P.Bakshi's book on grammar and vocabulary published by Arihant publications.

Lastly, Solve Reading Comprehension Questions asked in previous years Question papers and also give Online mock tests.
SSC CGL 2018 Study Material – How to Solve Reading Comprehension?
First Understand what is the Topic of the passage which should be clear by reading the first 2 – 3 lines of the passage. Then, read on and understand the scope of the passage. For example, if you have a passage on history for the Topic like Mughals, it's scope could be political history, social history and/or cultural history.

While reading the passage you should focus on understanding the tone of the passage, like if it's Neutral or Extreme (For or Against). This can be done by looking for use of adjectives throughout the passage. Make notes about the tone while reading itself.

Make a habit of writing down notes against each paragraph of the passage which you can refer to for solving factual and inference-based questions quickly. Do not miss to note down indirect messages given in the passage by use of descriptive adjectives. These usually clear the author's personal opinion or impression on the topic.

Once your reading of the passage is complete, you should note down the purpose as in a small 1 – 2 line summary immediately. This would help you with the Theme based questions.
How much would score if the SSC CGL Exam was today, Check now
That was everything about Reading comprehension, we hope this SSC CGL 2018 Study Material blog has improved your confidence in tackling Reading Comprehension in SSC CGL 2018 Tier 1 Exam.
If any have any further queries or suggestions regarding SSC CGL Exam – 2018 you can connect with us on FB, Twitter, Instagram and YouTube as well.
All the best for SSC CGL Exam 2018
Related SSC CGL 2018 Study Material blogs – :
SSC CGL 2018 Study Material: Quantitative Aptitude – Time, Speed and Distance Problems
SSC CGL 2018 Study Material: List of All National Parks in India
SSC CGL 2018 Study Material: Important People in India
SSC CGL 2018 Study Material – List of Important Battles/Wars of Medieval and British India
SSC CGL 2018 Study Material: Chief Justice of India – Appointment Procedure and List of all CJI
SSC CGL 2018 Study Material: Free GK Ebook – List of CMs, Governors and CJIs
Other Blogs – :
SSC CGL Practice Set – 30 most probable Questions on General Awareness with Answers
SSC CGL Exam – 5 tips you must follow to achieve success

SSC CGL Tier 1 Exam – Section Wise Order of Attempt
Interact with your fellow aspirants about SSC CGL Exam and SSC CGL Study Material in our discussion forum.