The Tamil Nadu Public Service Commission has released the tentative notification dates for Group 2 and Group 4 exams in its Annual Planner 2022. The notifications will be released in February and March respectively. With the promise of a stable and fulfilling career option, lakhs of aspirants appear for the exams, but only a small portion of them are able to clear the required cut-off. To help you clear not just the cut-off but also ace the exam with a huge margin, Oliveboard is now launching TNPSC Mock Tests. The Mock Tests are for both Group 2 and Group 4 and comprehensively cover each and every topic from the syllabus. Read along to check the TNPSC Mock Test details:
TNPSC Mock Test Series – Prepare Online with Oliveboard
Practice is the key to success. And to make you practice both effectively & efficiently, Oliveboard provides high-quality Mock Tests to take your preparation a step ahead of others. Not just that, it provides important and insightful information on your performance that helps you improve your speed, accuracy & overall efficiency. Read more to know about it:
Full Syllabus Coverage: TNPSC Mock Test comprehensively covers every topic that's supposed to come in Group 2 as well as Group 4 exam.
Latest Exam Pattern: The Mock tests are of the latest exam pattern, designed by the Exam Toppers, Experts, and Top Faculty for the exam. 
Available in Tamil & English Medium: The Mock tests are available in both Tamil & English and can be attempted on the laptop as well as Mobile.
High-Level Questions: Oliveboard provides an extensive range of high-quality tests whose difficulty level is incomparable. These practice sets will give your preparation the boost to face the competition with confidence.
Detailed Solution: The detailed step-by-step solutions are provided along with the tips to ensure you get your questions right within time.
Performance Analysis: It is generally observed that the most neglected part of practicing the Mock tests is Analyzing your Performance. Spend a good time analyzing Mock Test to know how you have attempted the Test, which are the sections or topics that consumed most of the time but still didn't get right, and most importantly, get Expert Feedback about your strong and weak areas. Thereby, you can work on improving them.
TNPSC Mock Test 2022 – Know How to Attempt!
Oliveboard's TNPSC Group 2 Mock Test series includes 9 Subject-wise tests and 12 Full-length mock tests ( 6 English + 6 Tamil). TNPSC Group 4 Mock Test series includes 10 Subject-wise tests and 5 Full-length mock tests. Both the test series are designed by Exam Experts and Top Faculty members. The best way to start TNPSC online preparation is to first attempt the Free Mock Test. Analyze the test properly to know where your preparation stands so that you can plan your strategy accordingly. Oliveboard's Analytics Feature is completely free; make sure you make the most of it!
Note: TNPSC Mock tests are available in Tamil & English and can be attempted both on PC & Mobile.
Know the TNPSC Exam Pattern
TNPSC Group 2 Exam Pattern
New TNPSC Group II Exam Pattern 2022 is as follows :
| Stage of Selection | Duration of the examination | Maximum marks | Qualifying marks |
| --- | --- | --- | --- |
| Preliminary Examination | 3 hours (180 minutes) | 300 marks | 90 |
| Mains Examination Paper – I | 3 hours (180 minutes) | 100 marks | 40 |
| Mains Examination Paper – II | 3 hours (180 minutes) | 300 marks | 90 |
| Interview | | 40 marks (Applicable only to Group II. No interview for Group II A posts) | |
TNPSC Group 4 Exam Pattern
TNPSC Group IV Written Exam Pattern 2022 is as follows :
| Subject | Number Of Questions | Marks Per Question | Total Marks |
| --- | --- | --- | --- |
| Part A – Tamil | 100 | 1.5 | 150 |
| Part B: Aptitude & Mental Ability | 25 | 1.5 | 37.5 |
| Part B: General Tamil | 75 | 1.5 | 112.5 |
| Total | 200 | | 300 |
That's all from us in this blog. Keep checking Oliveboard's Blog Section to get free TNPSC study material and other important updates!
Also Check:
TNPSC Mock Test FAQs
How can I get TNPSC official calendar details?
Visit the official tnpsc.gov.in and click on Annual planner under the Recruitment section or click on the link here.
Is TNPSC Exam online?
The Exam is going to be conducted in offline mode.
Does TNPSC Group 2 and Group 4 exams have negative markings?
Yes, there is no negative marking for TNPSC Group 2 and Group 4 exams.
What is the difference between the TNPSC Group 2 and 4 exam patterns?
TNPSC Group 2 exam has 3 stages – Prelims, Mains and Interview whereas TNPSC Group 4 exam is a single-stage written exam followed by document verification.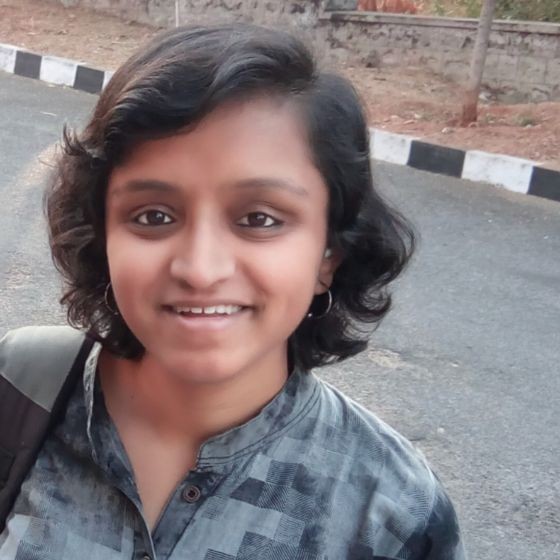 I have been creating exam related content for 3 years now. Having appeared for UPSC, SSC, Railway and Banking Exams myself, I understand and create relevant content, important from exams point of view. I am currently creating content for SSC, Railway, J&K and Law entrance exams. During my free time, I love bingewatching shows or read novels.
  Oliveboard Live Courses & Mock Test Series