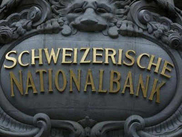 Money in Swiss banks: India moves to 73rd place, UK remains on top
India has moved up to 73rd place in terms of money parked by its citizens and companies with Swiss banks, while the UK remains on the top.
India had slipped to 88th place with a 44% plunge in such funds during 2016, but the latest data from the Swiss National Bank (SNB) shows an increase of over 50 % during 2017 to CHF 1.01 billion (about Rs 7,000 crore).
Pakistan is now placed one place higher than India at 72nd position.
The U.S. remains on the second position despite a dip of about 6 % in such funds to CHF 166 billion.
Did you Know
Swiss Bank Corporation was a large integrated financial services company located in Switzerland.
In 1998, SBC merged with Union Bank of Switzerland to form UBS, the largest bank in Europe and the second largest bank in the world.
Swiss banks are renowned for their secrecy that resulted in huge deposits of laundered money to these banks.