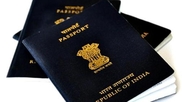 Faster visas for minorities from three nations
Home Ministry has liberalised the process for granting long-term visas (LTVs) to minorities from Pakistan, Afghanistan and Bangladesh.
Time limit also reduced for security clearance from 45 to 21 days.
Did you Know
Visa facility, first introduced in 2011 for persecuted Hindus from Pakistan in 2011, was further liberalised after NDA government came to power in 2014.