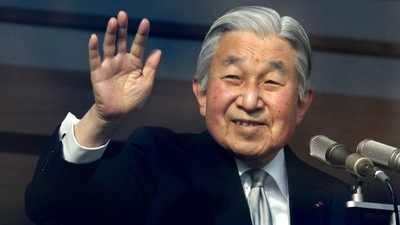 Akihito 1st Japanese Emperor to Step Down from Throne in 200 Years
Akihito became the first Japanese Emperor to step down from the throne in more than 200 years. His son, Crown Prince Naruhito, will ascend the Chrysanthemum throne today, beginning a new era. 30 April was the last day of the Heisei imperial era.
Did you Know
Prime Minister of Japan - Shinzo Abe.