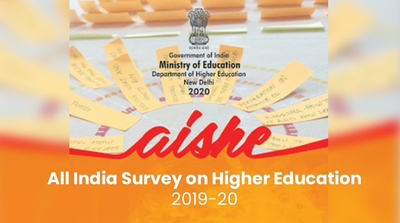 Education Ministry releases AISHE report 2019-20, number of PhDs increased by 60% in last five years
The Ministry of Education released the All Indian Survey of Higher Education (AISHE) report 2019-20. The report revealed that the number of Institutes of National Importance (INIs) have increased from 75 in 2015 to 135 in 2020. B.Tech enrolment fell by 11 per cent in the same period, from 42,54,919 to 37,70,949.
Did you Know
The total number of teachers stands at 15,03,156.