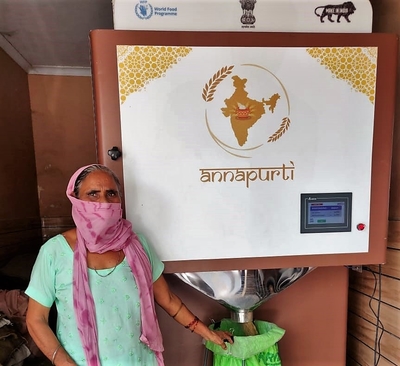 Haryana Govt Sets Up India's First 'Grain ATM' Pilot Project In Gurugram
Haryana government has set up India's first-ever 'Grain ATM' as a pilot project in Gurugram. The newly installed machines can dispense approximately 70 kg of grains in five to seven minutes' time. It is installed under the 'World Food Programme' of the United Nation.
It aims to provide relief to the consumers who wait in long queues to get the ration.
Did you Know
Three types of grains - wheat, rice, and millet can be distributed through this machine.