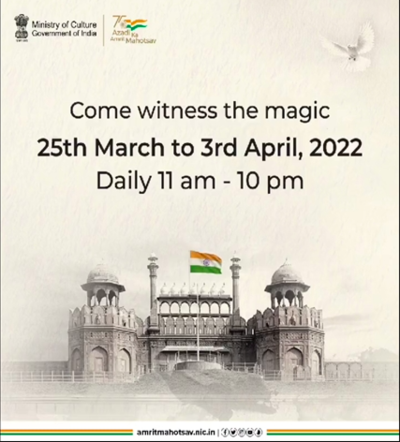 Ten-day Red Fort Festival-Bharat Bhagya Vidhata to begin in New Delhi
The ten-day Red Fort Festival - Bharat Bhagya Vidhata will begin at the iconic 17th-century monument, Red Fort in New Delhi.
Women and Child Development Minister Smriti Zubin Irani will inaugurate the festival.
It will feature a wide range of experiences including "Matrubhumi" - Projection Mapping Show, a Cultural Parade, Khao Galli, Anokhe Vastra, and Khel Manch.
Did you Know