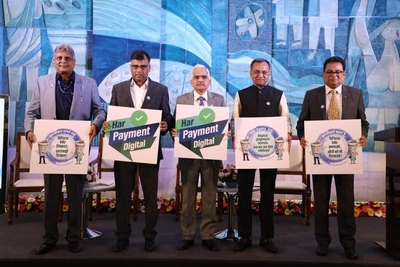 Digital Payments Awareness Week 2023 – Launch of Mission "Har Payment Digital'
Reserve Bank of India Governor launched the Mission 'Har Payment Digital' on the occasion of the Digital Payments Awareness Week (DPAW) 2023. DPAW 2023 will be observed from March 6 to 12, 2023. The campaign theme is "Digital Payment Apnao, Auron ko bhi Sikhao"(Adopt digital payments and Also teach others).
This would encourage every person to become a digital payment user.
Did you Know