The question "How to Prepare for Government Schemes for RBI Grade B?" has always hovered over the minds of RBI Grade B aspirants. Here in this blog post let us understand and try to unravel this mystery question by giving all the resources to be referred to while preparing for Government schemes for the RBI Grade B exam. 
Get RBI Grade B Free Study Notes & Mock Tests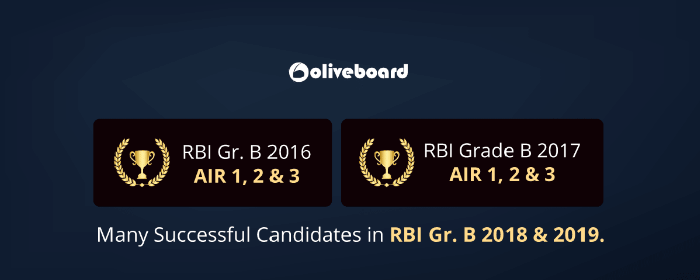 Check out RBI Grade B 2021 Crash Course Here. Use Coupon Code P30 & Get 30% off!
How to Prepare for Government Schemes for RBI Grade B?
Government Schemes are indispensable to the RBI Grade B Phase 2 Paper of Economics & Social Issues.
As per the previous year's analysis of the ESI paper, it has been observed that around 30-35 marks out of 100 marks of ESI Paper are devoted to Government Schemes.
Let us first look at the Economics & Social Issues Syllabus first.
1. Economic Reforms in India
Industrial and Labour Policy

Monetary and Fiscal Policy

Privatization

Role of Economic Planning
2. Globalization
Opening of Indian Economy

Balance of Payments

Export-Import Policy

International Economic Institutions

IMF and World Bank

WTO

Regional Economic Co-operation
3. Growth and Development
Measurement of growth: National Income and per capita income

Poverty Alleviation and Employment Generation in India

Sustainable Development and Environmental issues
4. Social Structure in India
Multiculturalism

Demographic Trends

Urbanization and Migration

Gender Issues

Social Justice: Positive Discrimination in favour of the underprivileged

Social Movements

Indian Political System

Human Development

Social Sectors in India

Health and Education
Now here we need to understand that the questions asked in the ESI paper are usually from current affairs revolving around these above-given topics.
Being in regular touch with current affairs and reading & making notes of news pertaining to important topics given in the syllabus would help.
---
Plan For 1 Mark Questions
These questions are quite easy. You can answer them if you have been reading the newspaper or reading & revising the daily current affairs.
Sources to be referred to:
The summary of the latest Union Budget keeping a tab on the latest schemes being announced. Also, the allocations being made for the schemes and particular sections like Health and Education are important.

A general current affair source that one studies can be considered sufficient enough to answer such questions. The focus should be on the facts & figures.
---
Plan for 2 Mark Questions
This portion is of utmost importance as it can fetch you good marks in ESI if answered correctly otherwise you might lose out on fairly high marks.
Still, it can be covered step by step as:
Step 1: Pick up one compilation of Government Schemes and cover all the relevant schemes mapping them to the syllabus.
For example, the schemes under the Ministry of Health and Family Welfare, Ministry of Education, etc must be covered diligently, at the same time, the schemes from the Ministry of Culture/Railways should be given a miss.
Step 2: Now that the important current schemes are done, it is important to follow the current developments for the same. For example, the government makes an allocation of 'X' amount under any of the old schemes, then it becomes a probable question.
---
Resources to be referred to: 
1. Ministry-wise Schemes: Ministry-wise websites mapping them to the syllabus. For example, one can visit the Ministry of Social Justice and Empowerment to make note of schemes like Grant in aid for SC questions. That question was taken ad-verbatim from the website in the 2018 paper. As these are not in current news, no compilation can cover these schemes. Yet, these are important from the lens of the syllabus.
The ministries can be MoHUA, MHRD, MoHFW, MoWD, MoSJE, MoLE, MoTA, MoJal Shakti, MoMA, & MoRD.
2. PIB Year End review: The Press Information Bureau releases a year-end review for all the major ministries that are important, and some developments have taken place in them. Eg: Though JSSK was a 2011 scheme yet it was asked in 2018 as it was given the PIB year-end review.
3. New Schemes in the News: One can make note of these schemes that are announced by Central or State Governments.
4. The Old Schemes: Though these schemes are not in the current news but are so relevant to the topic that one should not leave such schemes. Questions are asked from them almost always. Here, the idea should be to take the syllabus and pen down these old schemes. Ex: ICDS scheme in the Health section and MNREGA/SGSY for employment generation etc.
5. India Year Book: A glance through the relevant portions of the India Year Book (IYB).
Now, this is all from us in this blog of Government Schemes for RBI Grade B Exam 2020. 
Get Government Schemes Part 1 Free Here
---
RBI Grade B Preparation & Online Course 2021
Let Us Help You Reach Your Goal! Join Oliveboard for your Complete RBI Gr. B Preparation! Start Early & Stay Ahead of Your Competition!
Go through free RBI Grade B study materials PDFs and take up RBI Grade B Free mock tests online.
RBI Grade B 2021
Crash Course Offerings
Video Lessons & Study Notes

Mock Tests

90+ Video Classes for ESI & FM

LIVE + Revision Sessions for ESI & FM

10+ Descriptive English Classes

Detailed Study Notes ESI & FMCurrent Affairs Capsules & Past Year Papers

6 Descriptive Mock Tests (ESI & FM)

30 Objective Mock Tests (15 – ESI & 15 – FM)

10 Full-Length Mock Tests for Phase 1

Topic Tests for each chapter of ESI & FM (1 Markers & 2 Markers)
 *We will get your ESI & FM descriptive answers evaluated!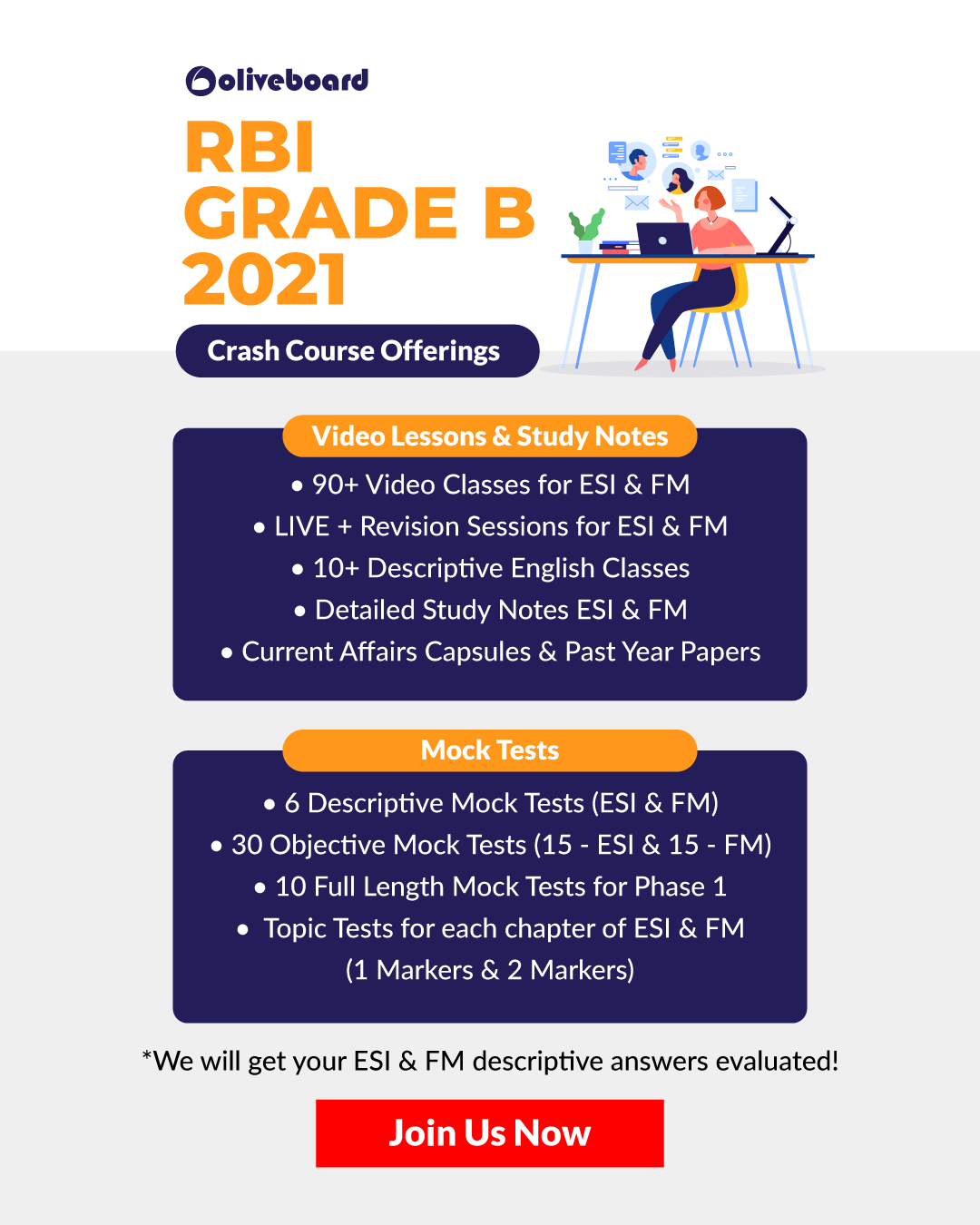 Get Started with RBI Grade B 2021 Online Course comprising Video Lessons, Detailed Study Notes & All-India Mock Tests for Phase-1 & Phase-2. 

Use Coupon Code P30 & Get 30% off on RBI Grade B Course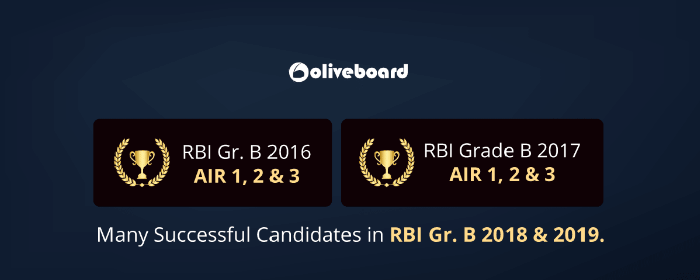 ---
RBI Grade B Toppers Testimonials