IBPS Clerk Eligibility Criteria
Candidates are required to fulfill the eligibility criteria of IBPS Clerk 2023 to be eligible to apply online for the exam. Read the complete article to know the eligibility of candidates including nationality/Citizenship, age (according to the posts), educational qualifications, experience, and reservation.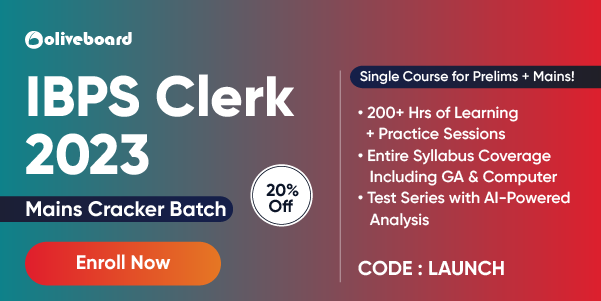 Check: IBPS Clerk Notification 2023
IBPS Clerk Application Process has started on 1st July 2023 on the official website of the IBPS. With the release of the IBPS Clerk Application Form 2023, it will be good to know about IBPS Clerk Eligibility. We will look at all factors related to IBPS Clerk Eligibility in this blog.
IBPS Clerk Eligibility Criteria 2023
The Institute of Banking Personnel Selection (IBPS) conducts the exam for selecting eligible candidates to employ in different banks. Aspiring candidates need to understand IBPS clerk eligibility criteria from the official notification issued by the institute every year. However, to make it easy for you to know whether you fulfill the IBPS clerk eligibility criteria, here is a detailed description of the eligibility criteria in the simplest yet accurate manner:
IBPS Clerk Educational Qualification:
The candidate should be a Graduate in any discipline. The graduation should have been done from a University recognized by the Government of India.
Any other equivalent qualification recognized as such by the Central Government is also permissible. The candidate should have valid proof or certificate of the qualification/Graduation degree.
At the time of registering online for the examination the candidate needs to mention the percentage of marks obtained in Graduation, therefore, they should have a valid mark sheet or Degree Certificate at the time of registration.
Ex-servicemen who do not possess the above civil examination qualifications should be matriculated, ex-servicemen. They should have completed not less than 15 years of service in the Armed forces of the Union and have obtained the Army special certificate of education or corresponding certificate in the Navy or Air Force.
Computer Literacy:
The candidate should have knowledge of operating and working on computers with a valid certificate or degree or diploma in computer operations or languages. Or the candidate should have studied Computer or Information Technology as one of the subjects in High School/College/Institute.
Language Proficiency:
The candidate must be proficient in reading/writing and speaking the official language of the State/Union Territory in which he/she wishes to apply for the vacancy.
Check: IBPS Clerk Syllabus 2023
IBPS Clerk Age Limit 2023
The minimum age limit for candidates to apply for the IBPS clerk exam is 20 years and the maximum age limit is 28 years. Relaxation in the maximum/upper age limit has been provided for various categories which are summarized as under:-
| Sl. No. | Category | Age Relaxation |
| --- | --- | --- |
| 1 | Scheduled Caste (SC)/Scheduled Tribes (ST) | 5 years |
| 2 | Other Backward Caste (OBC) Non-creamy layer | 3 years |
| 3 | Persons with disability | 10 years |
| 4 | Ex-Servicemen/Disabled Ex-Servicemen | The actual period of service rendered in Defense forces 3 years, subject to a maximum age limit of 50 years |
| 5 | Disabled Ex-Servicemen belonging to Scheduled Caste (SC)/Scheduled Tribe (ST) | The actual period of service rendered in Defense forces 8 years, subject to a maximum age limit of 50 years |
| 6 | Widows/Divorced Women/Women legally separated from their husbands who have not remarried | 9 years |
| 7 | A person affected by the 1984 riots | 5 years |
| 8 | A regular employee of Union Carbide factory, Bhopal retrenched from service (Only applicable for Madhya Pradesh state) | 5 years |
It is to be noted that candidates seeking age relaxation will be required to submit a valid certificate or proof in original/photocopy at the time of joining and at any subsequent stage of the recruitment process as required by the Institute of Banking Personnel Selection or the bank in which the candidate is to be posted.
Nationality/Citizenship:
A candidate must be either –
(a) a citizen of India or;
(b) a subject of Nepal or Bhutan or;
(c) a Tibetan refugee who came over to India with the intention of permanently settling in India provided that he came to India before 1st January 1962 or;
(d) a person of Indian origin who has migrated from Srilanka, Burma, Pakistan, East African countries of Uganda, Kenya, the United Republic of Tanzania, Zambia, Malawi, Zaire, Vietnam, and Ethiopia with the intention of permanently settling in India.
It is also important to note that candidates belonging to countries other than India are required to produce a valid eligibility certificate duly issued by the prescribed authority of the Government of India.
Are Disabled Persons Eligible for IBPS Clerk Exam?
As per the "Rights of Persons with Disabilities Act, 2016," the persons with disabilities as mentioned in the schedule of this Act are identified as eligible for the reservation. The post is considered suitable for persons with the categories of disabilities as noted in this Act and notified by the Department of Empowerment of Persons with Disabilities from time to time. The people with the following benchmark disabilities are eligible for a reservation:
Leprosy-cured person- It means a person cured of leprosy and has sufficient mobility in their hands and feet to engage in normal economic activity.
Orthopedically challenged person- They are covered under locomotor disability with the following benchmark category: One Arm affected(right or left), One Leg affected (right or left), One Arm and One Leg affected, Both Legs affected but not arms.
Cerebral Palsy
Dwarfism
Acid attack victims
Blindness
Visual impairment
Low vision
Hearing-impaired
Deaf
Hard of hearing
The intellectual disability category includes Autism Spectrum Disorder, Specific Learning Disability, and Mental Illness, but does not include retardation which is a state of arrested or incomplete development of the mind of a person especially characterized by sub normality of intelligence.
It is important to note here that a disability certificate issued by a competent authority as per the guidelines of the Government of India is required to be submitted by the person who falls under any of the above-mentioned disability categories to avail of the benefit of this reservation.
Also, the visually impaired candidates and candidates whose writing speed is adversely affected permanently for any reason can use their own scribe at their own cost and shall be eligible for compensatory time of 20 minutes or otherwise for every hour of the examination.
IBPS Clerk Eligibility Criteria 2023 – Conclusion
The IBPS clerk eligibility should be properly checked by the candidates while applying for the exam. Also, all the necessary documents and certificates should be kept ready for verification at the time of final recruitment. The candidates should keep themselves updated with the conditions of eligibility for the IBPS clerk exam to avoid any hindrance in their selection process.
---
---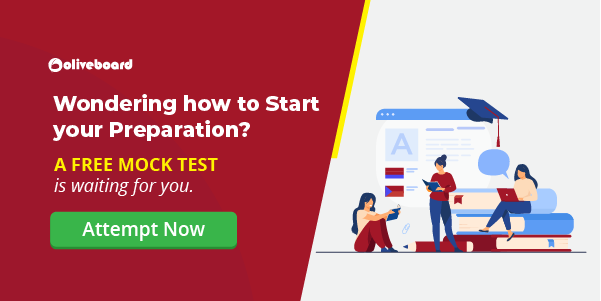 DOWNLOAD THE OLIVEBOARD APP FOR ON-THE-GO EXAM PREPARATION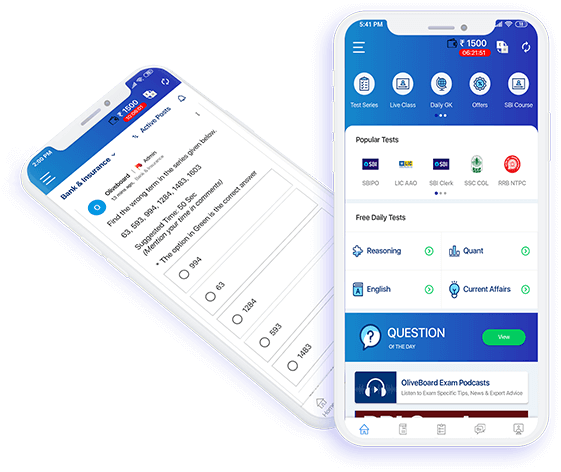 Video Lessons, Textual Lessons & Notes
Topic Tests covering all topics with detailed solutions
Sectional Tests for QA, DI, EL, LR
All India Mock Tests for performance analysis and all India percentile
General Knowledge (GK) Tests
Free videos, free mock tests, and free GK tests to evaluate course content before signing up!
IBPS Clerk Eligibility Criteria 2023 – Frequently Asked Questions
Q.1 What is the minimum age limit to apply for the IBPS Clerk Recruitment?
Ans. 20 years is the minimum age limit to apply for the IBPS Clerk Recruitment.
Q.2 Is there any language qualification for the candidates?
Ans. Yes, candidates need to have basic knowledge of the local language of the state they are applying for.
Q.3 What is the minimum educational qualification for IBPS clerks?
Ans. The candidate should be a Graduate in any discipline from a government-recognized university/institute.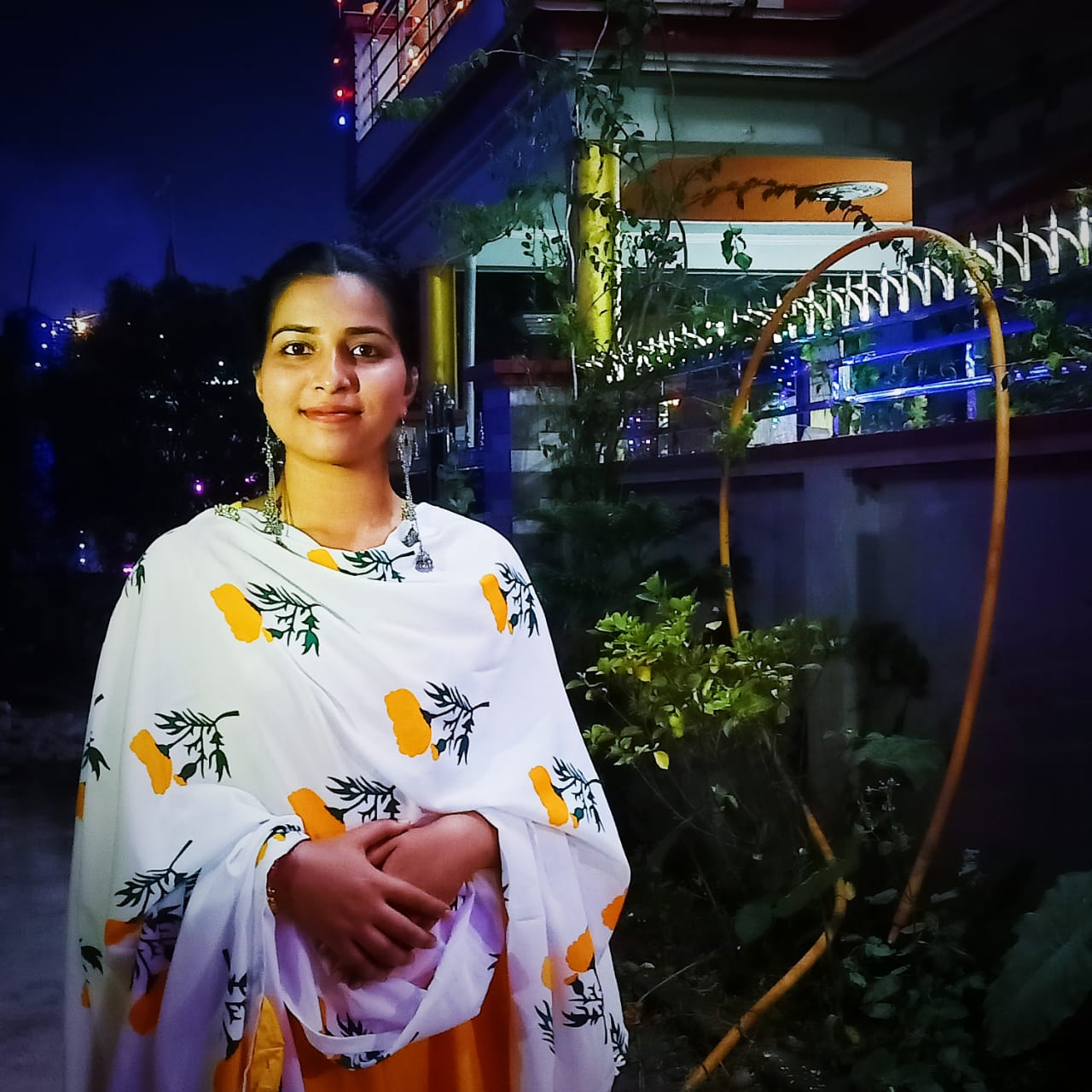 Hey everyone, I'm Vaishnavi Kumari, an edtech writer and a dedicated aspirant for government exams, including banking and SSC exams. Having worked with several edtech platforms, I am committed to providing you with essential and accurate information to ace these exams. With my experience as both a writer and an aspirant, I understand your needs and challenges, and my aim is to make your preparation journey smoother. I'll focus on specific sections of the exams, compiling comprehensive and helpful content that covers the crucial topics, tips, and strategies you need to succeed. Let's conquer these exams together!
  Oliveboard Live Courses & Mock Test Series