IBPS PO Study Plan In Hindi: आईबीपीएस पीओ अधिसूचना 2022 पीडीएफ 1 अगस्त 2022 को आईबीपीएस की आधिकारिक वेबसाइट www.ibps.in पर जारी की गई थी। प्रोबेशनरी ऑफिसर के पद के लिए, आईबीपीएस ने 6432 रिक्तियों की घोषणा की है। 2 अगस्त 2022 से, आईबीपीएस पीओ 2022 के लिए आवेदन स्वीकार किए जाएंगे। यह आईबीपीएस पीओ प्रारंभिक परीक्षा के लिए अक्टूबर 2022 के लिए अस्थायी रूप से निर्धारित किया गया है। प्रतिस्पर्धा के स्तर और बचे समय को ध्यान में रखते हुए, यह महत्वपूर्ण है कि आप रणनीतिक तैयारी पर ध्यान दिया जाए । आपको न केवल उन विषयों के बारे में पूरी तरह से अवगत होने की आवश्यकता है जो महत्वपूर्ण हैं बल्कि परीक्षा के नजदीक होने पर उन्हें कैसे कवर किया जाए। अधिक संगठित तरीके से परीक्षा में आपको सफल बनाने के लिए, यहां आईबीपीएस पीओ परीक्षा स्टडी प्लान 2022 आपके लिए लेकर आये है जो प्रत्येक विषय के परिश्रमी अभ्यास के साथ-साथ संपूर्ण पाठ्यक्रम कवरेज का ध्यान रखता है।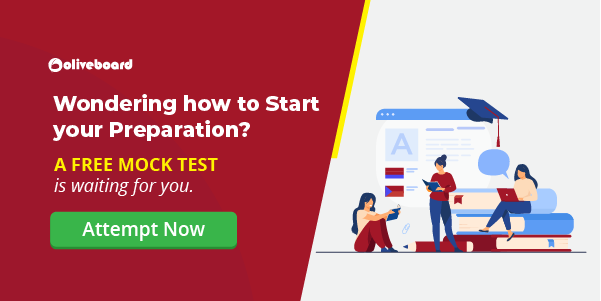 परीक्षा और आगामी जानकारी पर दैनिक अपडेट के लिए यहां रजिस्टर करें
IBPS PO Study Plan In Hindi – Exam Pattern 2022
| Sl. No. | Name of Tests | No. of Questions | Maximum Marks | Duration |
| --- | --- | --- | --- | --- |
| 1 | English Language | 30 | 30 | 20 minutes |
| 2 | Numerical Ability | 35 | 35 | 20 minutes |
| 3 | Reasoning Ability | 35 | 35 | 20 minutes |
| | Total | 100 | 100 | 60 minutes |
IBPS PO Study Plan In Hindi -Prelims 2022
IBPS PO Mains Exam Pattern 2022
| Sl. No. | Name of test | No. of Questions | Max. Marks | Medium of Examination | Time Allotted |
| --- | --- | --- | --- | --- | --- |
| 1 | Reasoning and Computer Aptitude | 45 | 60 | English and Hindi | 60 minutes |
| 2 | English Language | 35 | 40 | English only | 40 minutes |
| 3 | Data Analysis and Interpretation | 35 | 60 | English and Hindi | 45 minutes |
| 4 | General, Economy/Banking Awareness | 40 | 40 | English and Hindi | 35 minutes |
| | Total | 155 | 200 | | 180 minutes |
| | English Language (Letter and Essay writing) | 2 | 25 | English | 30 minutes |
IBPS PO Study Plan for Mains 2022
यहां, हमने आईबीपीएस पीओ मुख्य परीक्षा के लिए 45 दिनों की आईबीपीएस पीओ अध्ययन योजना संकलित की है, जो 2022 में होने वाली है।
| | | |
| --- | --- | --- |
| Days | Slot -1 | Slot-2 |
| 1 | Puzzle, Logical, Miscellaneous | Data Interpretation |
| 2 | Puzzle Practice Sets | Arithmetic |
| 3 | Seating Arrangement and Miscellaneous | Data Interpretation |
| 4 | Puzzle Practice Sets | Quantity Based and Data Sufficiency |
| 5 | Mock Test | Revise formulas |
| 6 | Puzzle, miscellaneous | Practice various kind of puzzles |
| 7 | Coding-Decoding | Practice Coding decoding |
| 8 | Inequalities | Practice inequalities |
| 9 | Arithmetic | Data Interpretation |
| 10 | Mock Test | Analyse Mock Test |
| 11 | Seating Arrangement, | Blood relation, Logical reasoning |
| 12 | Puzzle, Short puzzle | Quantity Based and Data Sufficiency |
| 13 | Puzzles, Input-output | Data Interpretation |
| 14 | Data Sufficiency | Input-Output |
| 15 | Blood Relation | Practice set |
| 16 | Mock Test | Analyse Mock Test |
| 17 | Puzzle, Logical | Arithmetic |
| 18 | Puzzle, Coding | Data Interpretation |
| 19 | Seating Arrangement, Data Sufficiency | Syllogism |
| 20 | Puzzle, Miscellaneous | Direction sense |
| 21 | Practice set | Logical reasoning |
| 22 | Cloze Test | Economy news of December |
| 23 | column-based | Banking & Financial news of December |
| 24 | Fillers | Schemes & committees of December |
| 25 | Mock Test | Analyse Mock Test and revision |
| 26 | Vocabulary | International News of December |
| 27 | Cloze test | Business Affairs of December |
| 28 | idioms and Phrases | Agreements & MoUs of December |
| 29 | Parajumble | State News of December (part-1) |
| 30 | Mock Test | Analyse Mock Test and revision |
| 31 | Sentence rearrangement | State News of December (part-2) |
| 32 | Reading comprehension | Appointments & Resignation of December |
| 33 | Miscellaneous | Ranks & Reports of December |
| 34 | Fillers | Sports news of December |
| 35 | Mock Test | Analyse Mock Test and revision |
| 36 | Paragraph completion | Summit & conference |
| 37 | Double fillers | Defence news of December |
| 38 | Column based | Science & Technology of December |
| 39 | Cloze test | Awards & Recognition |
| 40 | Mock Test | Analyse Mock Test and revision |
| 41 | Spotting errror | National News of December (part-1) |
| 42 | Important Days | National News of December (part-2) |
| 43 | Phrasal verbs | Books & Authors of December |
| 44 | Last 6 month Current Affairs | Last 6 month Current Affairs |
| 45 | Mock Test | Analyse Mock Test and revision |
उपरोक्त IBPS PO स्टडी प्लान के साथ, कुछ महत्वपूर्ण बिंदुओं को ध्यान में रखा जाना चाहिए:
चूंकि परीक्षा में अनुभागीय समय होता है, इसलिए अनुभागीय समय को ध्यान में रखते हुए प्रत्येक अनुभाग पर व्यक्तिगत रूप से ध्यान केंद्रित करें।
जितना हो सके विभिन्न प्रकार के प्रश्नों का अभ्यास करें, इससे आपको गति और सटीकता में सुधार करने में मदद मिलेगी।
मॉक टेस्ट का विश्लेषण करके अपनी मजबूत और कमजोर क्षेत्रों का पता लगाए और उन पर कार्य करें।
अपने चयन की सफलता दर को बढ़ाने के लिए मॉक टेस्ट को अटेम्प्ट करें , उनका विश्लेषण करें और अपने प्रदर्शन का विश्लेषण करें।
ध्यान देने योग्य महत्वपूर्ण बिंदु-:
अंग्रेजी भाषा के खंड को छोड़कर उपर्युक्त प्रीलिम्स और मेन्स ऑनलाइन टेस्ट द्विभाषी, यानी अंग्रेजी और हिंदी में उपलब्ध होंगे।
उम्मीदवारों को ऑनलाइन परीक्षाओं के प्रत्येक वस्तुनिष्ठ परीक्षण को पास करना होगा
एक उम्मीदवार को मुख्य परीक्षा में बैठने के लिए प्रारंभिक परीक्षा में उत्तीर्ण होना आवश्यक है।
आईबीपीएस पीओ अधिसूचना 2022:
IBPS ने 1 अगस्त 2022 को आधिकारिक आईबीपीएस पीओ अधिसूचना जारी की है। आधिकारिक अधिसूचना के अनुसार, आवेदन प्रक्रिया 2 अगस्त 2022 से शुरू होगी और 22 अगस्त 2022 तक चलेगी।
आईबीपीएस पीओ अधिसूचना डाउनलोड करें
इस ब्लॉग में हम सब की ओर से बस इतना ही। हमें उम्मीद है कि IBPS PO परीक्षा के लिए यह स्टडी प्लान आपकी तैयारी में मदद करेगी।
DOWNLOAD THE OLIVEBOARD APP FOR ON-THE-GO EXAM PREPARATION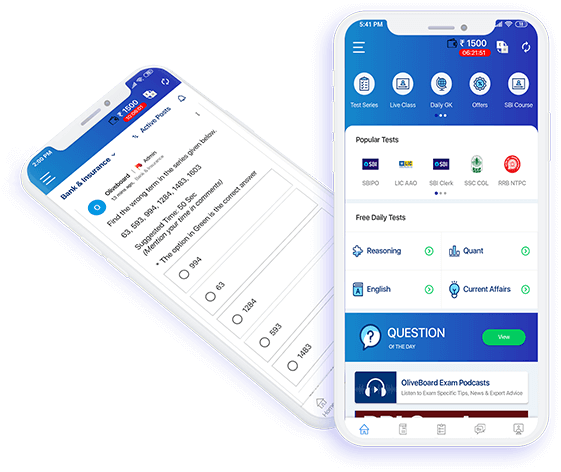 Video Lessons, Textual Lessons & Notes
Topic Tests covering all topics with detailed solutions
Sectional Tests for QA, DI, EL, LR
All India Mock Tests for performance analysis and all India percentile
General Knowledge (GK) Tests
Free videos, free mock tests, and free GK tests to evaluate course content before signing up!

Oliveboard is a learning & practice platform for premier entrance exams. We have helped over 1 crore users since 2012 with their Bank, SSC, Railways, Insurance, Teaching and other competitive Exams preparation.