IBPS Clerk Eligibility Criteria 2023
IBPS Clerk Eligibility Criteria 2023: IBPS is conducting the IBPS RRB Clerk recruitment for 2023. Candidates should know the IBPS RRB Clerk eligibility criteria to be met before they apply for the exam. The eligibility consists of four criteria- Nationality, Age, Education, and Language. Candidates can find all relevant information about the same in the following article.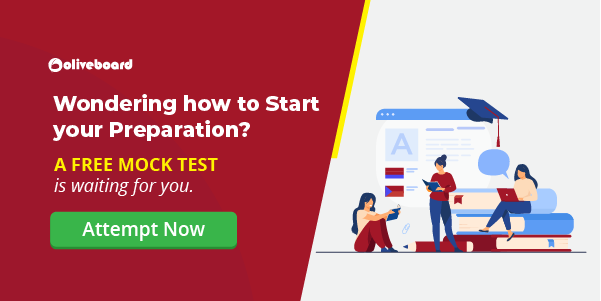 IBPS RRB Clerk Eligibility 2023 – Overview
The IBPS RRB Clerk Eligibility is given in the notice released by IBPS. The candidates applying for the exam should know all the details provided in the notification before beginning their registration process, including the eligibility criteria. A brief overview of the notification is given below.
Particulars
Details
Name of exam
Institute of Banking Personnel Selection
Regional Rural Banks (IBPS RRB)
Recruitment for the
Post
Office Assistant (Multipurpose)
Cadre
Group B
Vacancies
5560
Exam level
National
Exam Eligibility
Graduate
IBPS RRB Exam stage
Preliminary and Mains
Mode of exam
Online
IBPS RRB Exam Duration
Prelims: 45 minutes
Mains: 2 hours
Single level exam: 2 hours
Official website
www.ibps.in
IBPS RRB Clerk 2023 Notification – Eligibility Criteria
Candidates should know the exact criteria of eligibility that will make them qualified to write the IBPS RRB Clerk 2023 exam. This section covers the main aspects of the eligibility criteria-
Nationality
Age Limit and Relaxation
Educational Qualification
Language Proficiency
Nationality
A candidate must be either –
(i) a Citizen of India or
(ii) a subject of Nepal or
(iii) a subject of Bhutan or
(iv) a Tibetan Refugee who came over to India before 1st January 1962 with the intention of permanently settling in India or
(v) a person of Indian origin who has migrated from Pakistan, Burma, Sri Lanka, East African countries of Kenya, Uganda, the United Republic of Tanzania (formerly Tanganyika and Zanzibar), Zambia, Malawi, Zaire, Ethiopia and Vietnam with the intention of permanently settling in India, provided that a candidate belonging to categories (ii), (iii), (iv) & (v) above shall be a person in whose favour a certificate of eligibility has been issued by the Government of India
Age Limit
Candidates' age limit should be between 18 years and 28 years. Age relaxation is extended as per govt rules.
Age Relaxation
IBPS provides relaxation in the upper age limit to candidates belonging to specific categories. The category-wise age relaxation differs. The following sections of candidates are entitled to age relaxation:
Category
Relaxation (in years)
SC/ST
5 years
OBC
3 years
PWD
10 years
Ex-Servicemen/ Disabled Ex-Servicemen
Actual period of service rendered in the defence forces + 3 years (8 years for Disabled Ex-Servicemen belonging to SC/ST) subject to a maximum age limit of 50 years
Widows, Divorced women and women legally separated from their husbands who have not
remarried
9 years
Educational Qualification
Candidates applying for the Office Assistant vacancies must have completed a Degree in any discipline from a recognized University or its equivalent and Proficiency in the local language.
Language Proficiency
The candidates applying for the posts of Officer Scale I and Office Assistants –(Multipurpose) in any particular RRB or RRBs are required to possess proficiency in the local language of the State/ UT in which the RRB is situated to be eligible for interview, as per the notification of the concerned RRB (The condition does not apply for the posts of Officer Scale-II and III).
Sr. No.
Name of the RRB
Present Head Office
State / UT
Desired Local Language Proficiency as prescribed by the Participating RRBs
1
Allahabad UP Gramin Bank
Banda
Uttar Pradesh
Hindi, Urdu, Sanskrit
2
Andhra Pradesh Grameena Vikas Bank
Warangal
Telangana
Telugu
3
Andhra Pragathi Grameena Bank
Kadapa
Andhra Pradesh
Telugu
4
Arunachal Pradesh Rural Bank
Naharlagun (Papumpare)
Arunachal Pradesh
English
5
Assam Gramin Vikash Bank
Guwahati
Assam
Assamese, Bengali, Bodo
6
Bangiya Gramin Vikash Bank
Murshidabad
West Bengal
Bengali
7
Baroda Gujarat Gramin Bank
Bharuch
Gujarat
Gujarati
8
Baroda Rajasthan Kshetriya Gramin Bank
Ajmer
Rajasthan
Hindi
9
Baroda UP Gramin Bank
Raibareilly
Uttar Pradesh
Hindi, Urdu, Sanskrit
10
Bihar Gramin Bank
Begusarai
Bihar
Hindi
11
Central Madhya Pradesh Gramin Bank
Chhindwara
Madhya Pradesh
Hindi
12
Chaitanya Godavari Grameena Bank
Guntur
Andhra Pradesh
Telugu
13
Chhattisgarh Rajya Gramin Bank
Raipur
Chhattisgarh
Hindi
14
Dena Gujarat Gramin Bank
Gandhinagar
Gujarat
Gujarati
15
Ellaquai Dehati Bank
Srinagar
Jammu & Kashmir
Dogri, Kashmiri, Punjabi,
Urdu, Gojri, Pahari, Ladakhi, Balti, Dardi, Hindi
16
Gramin Bank of Aryavart
Lucknow
Uttar Pradesh
Hindi
17
Himachal Pradesh Gramin Bank
Mandi
Himachal Pradesh
Hindi
18
J & K Grameen Bank
Jammu
Jammu & Kashmir
Dogri, Kashmiri, Pahari,
Gojri, Punjabi, Ladakhi,
Balti (Palli), Dardi
19
Jharkhand Gramin Bank
Ranchi
Jharkhand
Hindi
20
Karnataka Vikas Grameen Bank
Dharwad
Karnataka
Kannada
21
KashiGomtiSamyut Gramin Bank
Varanasi
Uttar Pradesh
Hindi
22
Kaveri Grameena Bank
Mysore
Karnataka
Kannada
23
Kerala Gramin Bank
Mallapuram
Kerala
Malayalam
24
Langpi Dehangi Rural Bank
Diphu
Assam
Assamese, Bengali, Bodo
25
Madhya Bihar Gramin Bank
Patna
Bihar
Hindi
26
Madhyanchal Gramin Bank
Sagar
Madhya Pradesh
Hindi
27
Maharashtra Gramin Bank
Aurangabad
Maharashtra
Marathi
28
Malwa Gramin Bank
Sangrur
Punjab
Punjabi
29
Manipur Rural Bank
Imphal
Manipur
Manipuri
30
Meghalaya Rural Bank
Shillong
Meghalaya
Khasi, Garo
31
Mizoram Rural Bank
Aizawl
Mizoram
Mizo
32
Nagaland Rural Bank
Kohima
Nagaland
English
33
Narmada Jhabua Gramin Bank
Indore
Madhya Pradesh
Hindi
34
Odisha Gramya Bank
Bhubaneshwar
Odisha
Odia
35
Pallavan Grama Bank
Salem
Tamil Nadu
Tamil
36
Pandyan Grama Bank
Virudhunagar
Tamil Nadu
Tamil
37
Paschim Banga Gramin Bank
Howrah
West Bengal
Bengali
38
Pragathi Krishna Gramin Bank
Bellary
Karnataka
Kannada
39
Prathama Bank
Moradabad
Uttar Pradesh
Hindi
40
Puduvai Bharthiar Grama Bank
Puducherry
Puducherry
Tamil, Malayalam, Telugu
41
Punjab Gramin Bank
Kapurthala
Punjab
Punjabi
42
Purvanchal Bank
Gorakhpur
Uttar Pradesh
Hindi
43
Rajasthan Marudhara Gramin Bank
Jodhpur
Rajasthan
Hindi
44
Saptagiri Grameena Bank
Chittor
Andhra Pradesh
Telugu
45
Sarva Haryana Gramin Bank
Rohtak
Haryana
Hindi
46
Sarva UP Gramin Bank
Meerut
Uttar Pradesh
Hindi
47
Saurashtra Gramin Bank
Rajkot
Gujarat
Gujarati
48
Sutlej Gramin Bank
Bhatinda
Punjab
Punjabi
49
Telangana Grameena Bank
Hyderabad
Telangana
Telugu, Urdu
50
Tripura Gramin Bank
Agartala
Tripura
Bengali, Kokborak
51
UtkalGrameen Bank
Bolangir
Odisha
Odia
52
Uttarbanga Kshetriya Gramin Bank
Coochbehar
West Bengal
Bengali, Nepali
53
Uttar Bihar Gramin Bank
Muzaffarpur
Bihar
Hindi
54
Uttarakhand Gramin Bank
Dehradun
Uttarakhand
Hindi, Sanskrit
55
Vananchal Gramin Bank
Dumka
Jharkhand
Hindi
56
Vidharbha Konkan Gramin Bank
Nagpur
Maharashtra
Marathi
IBPS RRB Clerk Notification 2023 – Frequently Asked Questions
Q1. When will the IBPS RRB Clerk 2023 notification be released?
A1. The notification has been released on 31st May 2023.
Q2. What is the educational qualification required for IBPS RRB Clerk 2023?
A2. A graduation degree in any discipline from a recognized university or its equivalent is required.
Q3. What is the age limit for IBPS RRB Clerk 2023?
A3. The age limit is 18 to 30 years as on the 1st of August 2023.
Q4. What is the language proficiency requirement for IBPS RRB Clerk?
A4. You must be proficient in the local language of the region where you are applying for the post.
Q5. What is the nationality requirement for IBPS RRB Clerk?
A5. You must be a citizen of India.
---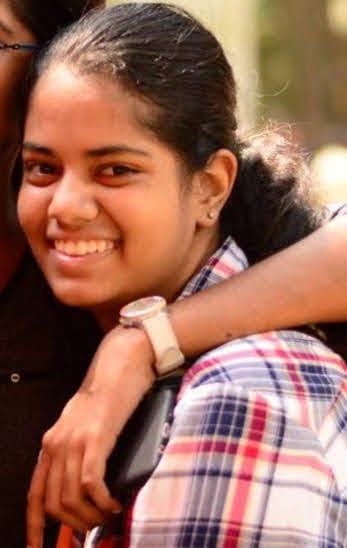 I write content to help people prepare for banking exams because I have experience as an aspirant myself. My goal is to provide accurate and easy-to-understand information for candidates. I cover various topics such as exam patterns, syllabus, study techniques, and time management to support those preparing for the exams. As a former aspirant turned content writer, I want to make the information accessible and helpful for others so that they can do well in their banking and government exams and achieve their goals.
  Oliveboard Live Courses & Mock Test Series