The Life Insurance Corporation of India has announced a total of 168 vacancies for the recruitment of Specialist Officer.  The participating departments are CA, Actuarial, Legal, Rajbasha & IT. Immediately when we hear LIC, a thought clicks our mind that, Wow! a good organization to work with. What makes LIC so popular and demanding among the aspirants. Undoubtedly, the perks and benefits provided here are matchless. Let's have a look here at a few of them including LIC AAO Salary for Specialist Officer.
Here in this article, we will be covering the below-mentioned highlights:
LIC AAO Salary for SO
Gross Monthly Income
Additional Benefits
Job profile
LIC AAO Salary 2020 For Specialist Officer
LIC AAO Specialist Officer is one of the best entry-level jobs in the Insurance sector. The main reason for it is the lucrative pay-scale of an LIC Assistant Administrative Officer.
The Basic Pay scale component of LIC AAO Salary is as follows –32795 – 1610 (14) – 55335 – 1745 (4) – 62315
Now let's look at details of the pay scale. The first number – 32795, is the Basic pay component of an LIC AAO SO at the start of his career.
The next figure – 1610, is the value of the year-on-year increment which an LIC AAO would get on his basic pay. This increment would be given for first 14 years of the service.
Therefore, at the end of the 14 years, the Basic pay would become 55335. After this, the increment would be 1745 for the next four years.
Thus, taking the Basic Pay amount to 62,315 after 18 years of service.
Sounds Lucrative? Start Your Preparations Now With a Free Mock Test
LIC AAO Salary 2020 Gross Monthly Income For Specialist Officer
The LIC AAO Salary is popularly described as the total in-hand monthly income received by the Assistant Administrative Office SO of LIC.
In-Hand Monthly income is the sum total of Basic pay and other salary components like – House Rent Allowance (HRA), variable pay, Dearness Allowance (DA), City Compensatory Allowance (CCA), Meal Coupon, etc.
After adding all the allowances to the Basic Pay, the Gross Monthly income of LIC AAO would come to around 54,000 to 56,000 Rupees approximately.
House Rent Allowance – 9 to 7% of the Basic Pay (depending on the City of Posting)

Dearness Allowance – It is 40% of the Basic Pay

City Compensatory Allowance – It is 2 to 4% of the Basic Pay (Depending on the City you have been posted)
LIC AAO SO Salary 2020 – Additional Benefits
Apart from the Basic Pay and Salary Allowances, LIC AAO is also entitles to various additional benefits. Following is the list of all such benefits which are part of the LIC AAO Salary.
Accident Insurance

Cash Medical Benefit

Defined Contributory Pension

Gratuity

Group Mediclaim

Group Insurance

Leave Travel Concession (LTC)

Personal Loan on concessional interest rates

Personal Vehicle Loans on concessional interest rates

Special Allowance
Apart from the above benefits, LIC AAO Specialist Officer is also eligible to receive the following coupons and reimbursements. This is an addition to the Salary of LIC Assistant Administrative Officer.
Meal coupons

Reimbursement for Briefcase/ Leather Bag expenses

Mobile Expenses reimbursement


reimbursement of expenses for Newspapers and Magazines, etc.
Register Here For  FREE MOCK Of  LIC AAO SO 2020
LIC AAO Salary – Job Profile
Following are the details of the Job Profile of LIC Assistant Administrative Officer:
Query Resolution of Clients

Analyzing and Auditing old policies etc.

Processing Policy Claims of the customers

Planning and Creating new Policies to attract new customers

Overlooking Inter-departmental co-ordination related to claims processing.
LIC AAO Salary 2020– Promotion Cycle For Specialist Officer
Below is the hierarchy of the AAO So in the LIC after joining: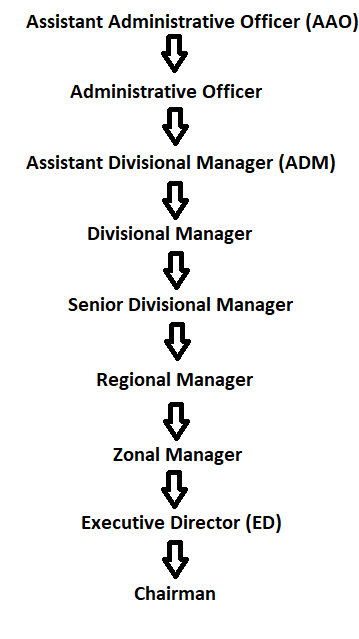 LIC AAO Salary – Transfers/Postings and Work Pressure
The details of the Transfers/Postings and Work Pressure of an Assistant Administrative Office of LIC are given below -:
The Transfer of LIC AAO happens every 3 to 5 years

LIC AAO are usually posted in Cities and Towns

LIC AAO Posting can happen any-where in India

The Work pressure of LIC AAO is low. Especially when compared to that of a Bank PO
Register Here For A Free Mock Test & Start Your Preparations
The job of Assistant Administrative Office Specialist Officer at LIC is one most-sought-after job and lakhs of candidates appear in the examination every year.
One thing that sets you apart and ensure your selection is the right direction of your preparations and the correct guidance.
LIC AAO Specialist Officer – Preparation Materials 
Oliveboard has brought to you especially curated Mock Test series for your preparations. Here are a few highlights of the series:
To make your learning experience richer, we are providing you first mock test completely free.
LIC AAO SO Salary 2020 – Frequently Asked Questions
Q1) Is there any pension given in the LIC?
Ans:- Yes, the pension is given to the employee retiring from the service in LIC.
Q2) What will be my Salary after 5 years of working as AAO SO in LIC?
Ans:- After 5 years your salary will be approximately 63,852/- INR. All benefits included.
Q3) Is the LIC AAO exam held every year? 
Ans:- It is not mandatory that the recruitment for Assistant Administrative Officer exam is held every year.

Also Check:
The most comprehensive online preparation portal for MBA, Banking and Government exams. Explore a range of mock tests and study material at www.oliveboard.in
  Oliveboard Live Courses & Mock Test Series