New JAIIB Syllabus Preparation: The Indian Institute of Banking and Finance conducts the JAIIB exam twice a year. The Junior Associate of Indian Insititute of Banking exam is for those who wish to provide their existing banking career a boost. As of now the November cycle for 2022 is on the 12th, 13th, and 20th of November 2022. The registration for the same closed on the 21st of September, 2022.
IIBF, however, released an official notification on the 30th of August 2022 detailing their decision to revise the syllabus for JAIIB/CAIIB/DBF.
The new topics and exam pattern may confuse candidates regarding how to adapt their preparation strategies. In this blog, we'll give you an idea just for that.
New JAIIB Syllabus: The syllabus and exam pattern
First, let's take a look at the exam pattern and the syllabus that has been introduced.
Exam Pattern
| Subjects | No. of Questions | Total Marks | Duration |
| --- | --- | --- | --- |
| Indian Economy & Indian Financial System | 100 | 100 | 2 hours |
| Principles & Practices of Banking | 100 | 100 | 2 hours |
| Accounting and Financial Management for Bankers | 100 | 100 | 2 hours |
| Retail Banking & Wealth Management | 100 | 100 | 2 hours |
As opposed to the 3 paper pattern with 120 questions each, it will now be 4 papers with 100 questions each. You can find a detailed comparison here.
Syllabus
Module
Paper I-
Indian Economy &
Indian Financial
System
Paper II-
Principles & Practices of
Banking
Paper III-
Accounting & Financial Management for
Bankers
Paper IV-
Retail Banking & Wealth Management
A
Indian Economic
Architecture
General
Banking Operations
Accounting Principles
and Processes
Introduction to Retail
Banking
B
Economic Concepts Related to banking
Lending Operations of
Banks
Financial Statements
and Core Banking Systems
Retails Products and
Recovery
C
Indian Financial
Architecture
Banking Technology
Financial Management
Support Services – Marketing of Banking Services / Products
D
Financial Products
and Services
Ethics in Banks and Financial Institutions
Taxation and Fundamentals of
Costing
Wealth Management
The new paper introduced is the first one- Indian Economy & Indian Financial System. Also, the current third paper, Legal and Regulatory Aspects of Banking has been replaced with Retail Banking and Wealth Management. Some of the topics of the unchanged papers are also different. You can find a detailed comparison here.
New JAIIB Syllabus: Paper-wise Preparation Strategy
While IIBF has not released the detailed syllabus for Indian Economy & Indian Financial System and Retail Banking & Wealth Management, the topics for the existing papers are available on the official website of IIBF. You can find them on this link.
For these topics, keep in mind the following points.
Paper II – Principles and Practices of Banking
This paper is mostly based on the theory of banking and current affairs related to the banking industry.
There will be 120 questions that need to be answered in 120 minutes, as there is no negative marketing therefore start answering the questions that seem most easy to answer.
There are 5 modules in the paper out of which Modules D and E are very important and may carry more questions.
For the latest banking-related information, keep checking the RBI website for circulars and changes in rate.
Keep a track of the latest updates on the official websites of IIFB, SEBI, RBI, BIS, IRDAI, and FEDAI.
Practice the mock tests offered by Oliveboard for its JAIIB course to sharpen your problem-solving skills. The revised syllabus will come into effect from the May/June 2023 cycle of JAIIB.
Paper III – Accounting & Financial Management for Bankers
This is the second paper for the JAIIB exam and is mostly based on accounting concepts.
Considering the subject, it will be a little difficult to grasp for students belonging to non-commerce backgrounds.
Prepare numerical problems as much as possible as this section will have more questions that require solving numerical.
Try and remember the formulas. Make a sheet with common formulas for quick revision.
JAIIB New Syllabus: General Preparation Tips
The exams conducted by IBPS and SBI are not similar to those of JAIIB. SBI and IBPS exams are open to common candidates, but not JAIIB. Only those employed in banks or financial institutions are eligible to apply for JAIIB. However, Diploma in Banking and Finance (DBF) does not require applicants to be employed by a bank.
For the coming JAIIB exams 2022, we have come up with 5 proven preparation methods that will help you score well and clear JAIIB with confidence.
Plan your studies in a detailed manner
Aspirants should follow this one tip. Avoid working on other activities as you're studying for the exam. Studying and preparing for the JAIIB exams takes a lot of time and a dedicated JAIIB Preparation plan. Our thoroughly researched and well-structured study materials will make your preparation a lot smoother. Remember, no distractions. Set aside no less than one or two hours each day.
Learn the syllabus for the JAIIB 2022 exam
Prior to beginning your study preparations, check your syllabus. In order to stay on track with what and how much to read, knowing the syllabus is very important. Having a good understanding of one or two of the subjects above will help you identify and determine which ones require more preparation and focus. When you are reading the material, you should note down or highlight significant points so that they can be referred to later in the revision process. In addition, it will indicate where you require some assistance so that you can take advantage of mentors to clarify your doubts.
Mock tests for the JAIIB are essential
The JAIIB mock test is available online to test your knowledge after you have reviewed the theory sections in detail. After you have developed a deep understanding of the theory, you can also take a mock test series using your login credentials. It will help you analyze your performance and assist you in knowing what your stronger and weaker areas are. You should act as if you are taking the final JAIIB exam when taking a mock test. It will be difficult for you to see the areas where you lag behind and those where you only need a little brush-up if you ignore it.
For those who wish to practice for the new syllabus, no worries. Our JAIIB mock test will be updated to reflect the changes in syllabus and exam pattern once the November 2022 cycle is over.
Revise More often
You should not stop preparing for your exam after passing the mock tests. Make sure you set aside time for revision after taking the mock test. As you study, you can review the points you made notes on and work on your weak points. If necessary, you can take a mock test again. We are always available to help you with sections where you feel stuck. In preparation for the test, our faculty is available to help you clear any doubts.
The JAIIB exam can be cleared in one attempt
It is best to take all four subjects at the same time. Although the passing mark in JAIIB is 50 out of 100, if you score 45 in two subjects and 50 in total, you will be declared successful. That's great, isn't it?
Conclusion
With the changes in the syllabus for JAIIB, IIBF wishes to reflect the evolving expectations of banking and financial professionals. With the fast advancement of the banking sector with the inclusion of tech, professionals with equal competency to handle the new, emerging problems are the requirement of the day.
So with all of that, if you're preparing for JAIIB 2023, keep these preparation points in mind, and keep an eye out on our blog for any updates on the syllabus and exam pattern. Also, pay a visit to our YouTube channel where you'll find loads of videos to help you with your JAIIB preparation.
JAIIB New Syllabus Preparation: Frequently Asked Questions
What is the full form of JAIIB?
JAIIB stands for Junior Associate of Indian Institute of Bankers. Anyone who is already a banking or finance employee is an eligible candidate. This is a flagship course/ examination conducted by the Indian Institute of Banking and Finance.
When will the JAIIB Exam 2022 be held?
JAIIB 2022 will be held on the 12th, 13th, and 20th of November, 2022. Principles & Practices of Banking on the 12th, Accounting & Finance for Bankers on the 13th, and Legal & Regulatory Aspects of Banking on the 20th.
What are the changes in JAIIB exam marking scheme?
With effect from 2023, there will be 1 mark awarded for every correct answer and 1/4th mark will be deducted for every wrong answer.
How many questions for each paper in JAIIB?
For JAIIB 2022, each paper has 120 questions worth 100 marks. From 2023 onwards, each paper will have 100 questions worth 100 marks.
When will the new JAIIB syllabus be introduced?
The revised syllabus will come into effect from the May/June 2023 cycle of JAIIB.
DOWNLOAD THE OLIVEBOARD APP FOR ON-THE-GO EXAM PREPARATION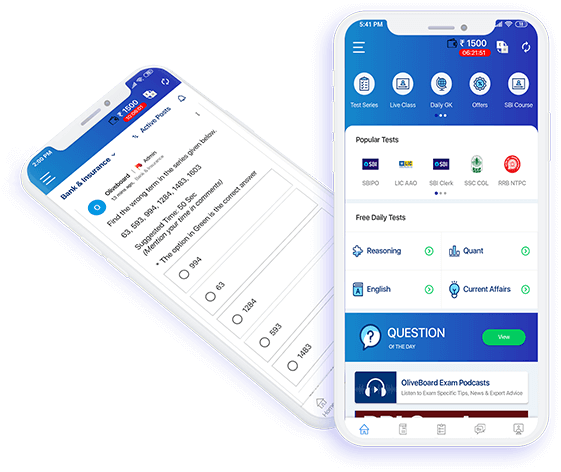 Video Lessons, Textual Lessons & Notes
Topic Tests covering all topics with detailed solutions
Sectional Tests for QA, DI, EL, LR
All India Mock Tests for performance analysis and all India percentile
General Knowledge (GK) Tests
Free videos, free mock tests, and free GK tests to evaluate course content before signing up!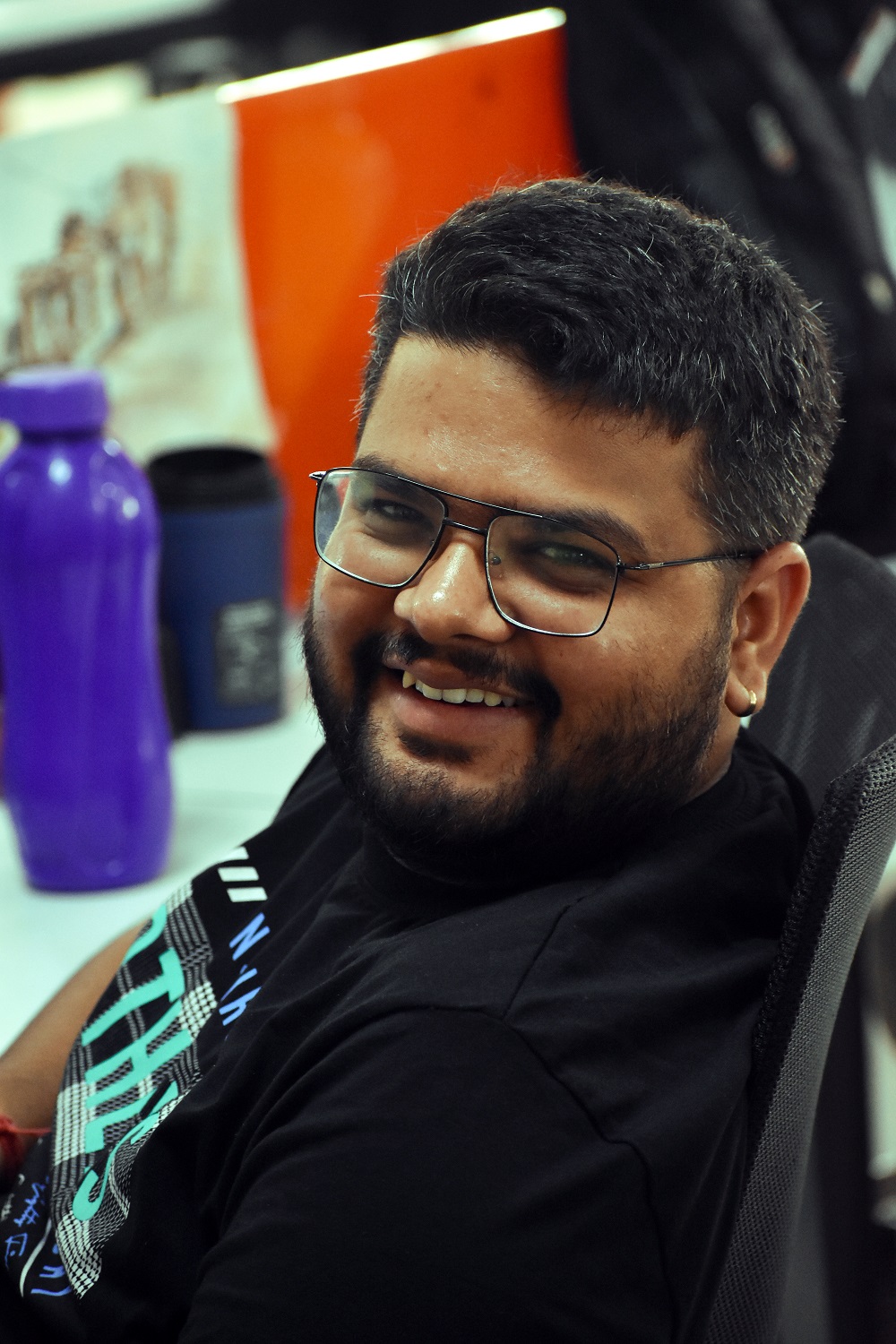 Dikshant (DJ) is an engineer turned banker. He has cleared many competitive exams before his current placement. Being an officer in the bank, DJ is super busy but makes sure that he always finds time for writing informative & exam-oriented content to help students in cracking competitive exams such as SBI, IBPS, SSC, JAIIB/ CAIIB and many more.