RBI Assistant Salary 2023
RBI Assistant Salary 2023: The Reserve Bank of India has announced 450 vacancies for the post of RBI Assistant. Candidates who are aspiring for the same should be aware of the perks and the salary that await them. This article will detail the salary, pay scale, perks, and job profile for RBI Assistant.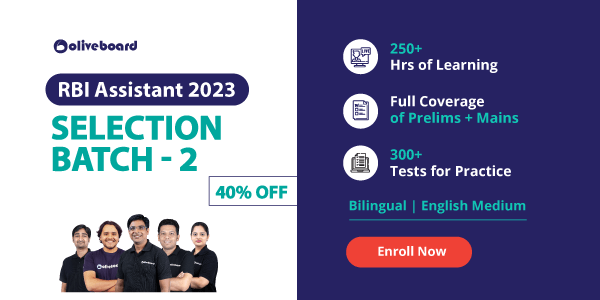 RBI Assistant Salary 2023 – Pay Scale
The Basic Pay for an RBI Assistant is Rs. 20,700/- per month in the scale of Rs. 20700 – 1200 (3) – 24300 – 1440 (4) – 30060 – 1920 (6) – 41580 – 2080 (2) – 45740 – 2370 (3) – 52850 – 2850 – 55700 (20 years) and other allowances.
In addition to the Basic Pay, other allowances such as Dearness Allowance, House Rent Allowance, City Compensatory Allowance, Transport Allowance, etc. are also granted to the RBI Assistant. Thus, the Gross Salary of an RBI Assistant ranges to approximately ₹47,849/-every month.
RBI Assistant Salary 2023 – Job Profile
RBI (Reserve Bank of India) Assistant is a clerical level job that involves assisting the senior officers in the smooth functioning of the bank. The job responsibilities of an RBI Assistant include:
Customer Service: RBI Assistants are responsible for addressing customer queries, complaints, and requests. They handle routine customer transactions and provide customer service support to ensure customer satisfaction.
Data Entry and Record Keeping: Assistants have to maintain records and enter data. These may be related to financial transactions, customer accounts, and other banking activities. They also have to keep track of various reports and maintain databases.
Cash Management: Handling cash transaction are also a part of their duties. These include accepting deposits, verifying cash withdrawals, and reconciling cash at the end of the day.
Clerical Work: They perform clerical duties such as filing, faxing, photocopying, and sorting mail. They may also be responsible for handling correspondence and managing office supplies.
Assist Senior Officers: Assistants provide support to senior officers in various activities. Preparing reports, conducting research, and performing administrative tasks are some of these.
Other Duties: They may be assigned various other tasks such as coordinating meetings, assisting with training programs, and participating in bank-related projects.
Overall, the job of an RBI Assistant requires excellent communication skills, attention to detail, and the ability to work under pressure. It is a great opportunity for those who want to start their career in the banking industry.
RBI Assistant Salary 2023 – Job Benefits
As an RBI (Reserve Bank of India) assistant, some of the perks you can expect are:
Medical benefits: The RBI Assistants and their family members can avail medical benefits such as health insurance and reimbursement of medical expenses.
Pension and gratuity: RBI assistants are entitled to pension and gratuity benefits, which are a form of retirement benefits.
Leave policy: RBI assistant enjoys various types of leaves such as casual leave, sick leave, earned leave, and maternity leave.
Travel allowance: The RBI assistant is entitled to travel allowance and other allowances. These include house rent allowance, dearness allowance, and conveyance allowance.
Loan facilities: RBI assistants can avail various loan facilities such as personal loans, housing loans, and vehicle loans at subsidized interest rates.
Work-life balance: RBI provides a great work-life balance to its employees, which includes flexible working hours, no work on weekends, and a stress-free work environment.
Job security: RBI is a government-owned organization, and hence, the job security for RBI Assistants is high.
These are some of the perks that an RBI Assistant can expect. However, the actual perks and benefits may vary depending on the specific terms and conditions of the job.
RBI Assistant Salary – Career Growth
Candidates appointed as RBI Assistants have multiple opportunities for advancement to higher positions. To qualify for promotion to the officer level, individuals must complete a minimum service period of 2 years, which includes fulfilling a 2-year bond requirement. Following this, they must apply for and take a promotion examination.
There are two distinct pathways for an RBI Assistant to ascend to the Grade A officer level:
Normal Process: In this route, candidates are required to pass a written test. Their selection as officers is determined based on their experience and seniority in the banking sector.
Merit-based Process: To follow this path, RBI Assistants need to accumulate a minimum of 2 years of service while also obtaining the JAIIB and CAIIB diplomas from the Indian Institute of Banking and Finance (IIBF). Possessing a bachelor's degree is also mandatory.
Selected RBI Assistant candidates have the opportunity to progress to various officer-grade positions, which are outlined below:
Scale 1 – Officer/Assistant Manager, Grade -A
Scale 2 – Manager, Grade- B
Scale 3 – Senior Manager, Grade- C
Scale 4 – Chief Manager, Grade -D
RBI Assistant Salary – Conclusion
In conclusion, the salary of an RBI (Reserve Bank of India) assistant is attractive, making it a sought-after job among graduates in India. The salary structure for an RBI Assistant is based on the pay scale set by the RBI and includes various allowances and benefits, such as medical benefits, pension, and gratuity benefits, loan facilities, and travel allowances. Overall, the salary of an RBI Assistant is competitive and provides an opportunity for growth and development in one's career.
Frequently Asked Questions
Q1. What is the basic pay for an RBI Assistant?
A1. The Basic Pay for an RBI Assistant is Rs. 20,700/- per month.
Q2. Does an RBI assistant get any allowances?
A2. Yes, RBI assistant is entitled to various allowances such as house rent allowance, dearness allowance, and conveyance allowance.
Q3. Is the job of an RBI assistant secure?
A3. Yes, the job of an RBI assistant is considered very secure as RBI is a government-owned organization, and the job security for RBI employees is high.
---
---
DOWNLOAD THE OLIVEBOARD APP FOR ON-THE-GO EXAM PREPARATION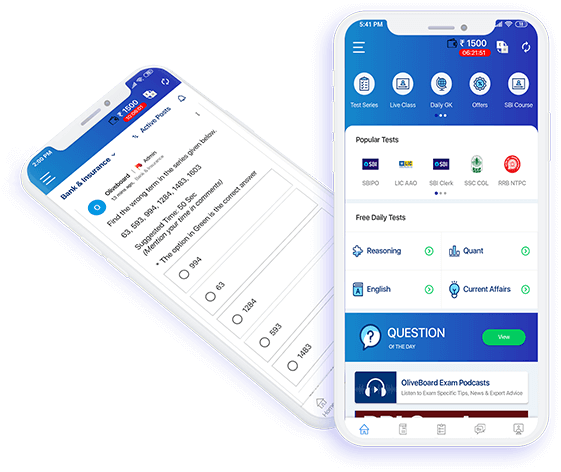 Video Lessons, Textual Lessons & Notes
Topic Tests covering all topics with detailed solutions
Sectional Tests for QA, DI, EL, LR
All India Mock Tests for performance analysis and all India percentile
General Knowledge (GK) Tests
Free videos, free mock tests, and free GK tests to evaluate course content before signing up!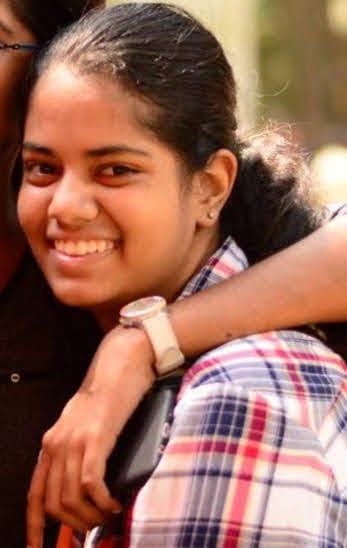 I write content to help people prepare for banking exams because I have experience as an aspirant myself. My goal is to provide accurate and easy-to-understand information for candidates. I cover various topics such as exam patterns, syllabus, study techniques, and time management to support those preparing for the exams. As a former aspirant turned content writer, I want to make the information accessible and helpful for others so that they can do well in their banking and government exams and achieve their goals.
  Oliveboard Live Courses & Mock Test Series