RRB Guwahati NTPC CBT 2 Exam: The 2nd Stage exams against CEN-01/2019 for RRB GUWAHATI scheduled to be held from June 15 to June 17, 2022 were postponed due to major disruptions in communications caused by landslides and floods. And the rescheduled dates of exam is now announced check out the details here.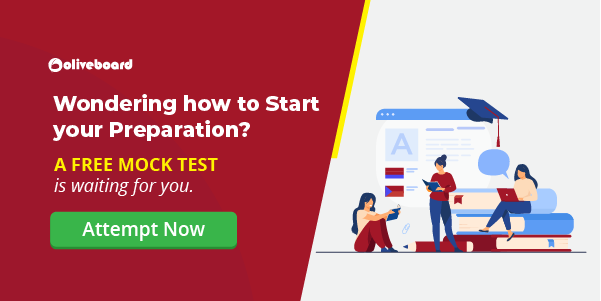 RRB Guwahati NTPC CBT 2 Exam
Due to major disruptions in communications caused by landslides and floods, RRB Guwahati which was earlier scheduled from June 15 to June 17th was postponed. The RRB Guwahati NTPC CBT 2 exam is now scheduled for different level in August
RRB Guwahati NTPC CBT 2 Exam Level 5 – 10.08.2022
RRB Guwahati NTPC CBT 2 Exam Level 2 – 11.08.2022
RRB Guwahati NTPC CBT 2 Exam Level 3 – 12.08.2022
Important Pointers of the Notification
Now, the 2nd Stage CBT exams for the shortlisted candidates of RRB GUWAHATI is
tentatively scheduled for Level 5 on 10.08.2022, Level 2 on 11.08.2022 and Level 3 on
12.08.2022, subject to the prevailing conditions.
A candidate appearing for CBT-2 for different levels and on different dates will have different e-call letter for each level/date. A candidate will be scheduled for all his exams in the same city, but the exam center may vary. Each candidate will have a common city intimation slip.
The LINK for viewing the Exam City & Date and downloading of Travelling Authority for
SC/ST candidates will be made available on the official website of RRB GUWAHATI 10
days prior to the date of examination.
Downloading of E-Call letters will start 4 days prior to exam date mentioned in Exam
City and date intimation link.
Aadhaar linked Biometric authentication of candidates will be done in the exam centre
prior to entry in the exam hall. Candidates are required to bring their original Aadhaar
card.
Candidates are advised to refer only to the official website of RRB GUWAHATI for latest
updates on the recruitment process. Please do not be misled by unauthenticated
sources.
Beware of touts who try to misguide candidates with fake promises of appointment for
jobs on illegal consideration. RRB selections are based on Computer Based Test (CBT)
and recruitment is based only on the merit of the candidates.
RRB Guwahati NTPC Exam Day Instructions
Important Things to Carry
Admit Card- Candidates must carry their e-admit card.
Photo ID Proof – Candidates must bring a Valid Photo ID (Voter Card, Aadhaar Card, printout of e-Aadhaar (not Xerox copy of Aadhaar), Driving License, PAN card, Passport, Identity Card issued by the employer in case the candidate is a Govt. employee, College / University Photo ID card, if still studying, in ORIGINAL to the examination hall, failing which candidates shall NOT be allowed to appear for the CBT, CBAT/TST, DV (as applicable). The name, date of birth, and photo on the ID should match with the details furnished in the online application, failing which the candidate may not be permitted to appear in CBT, CBAT/TST, DV (as applicable).
One colored photograph of size 35 mm x 45 mm [Carry the Photo that you have uploaded during registration]
Candidates should leave blank spaces provided in the downloaded e-Call letter for writing a self-declaration paragraph (as the paragraph will be displayed on the screen during CBT), signature, and Left Thumb Impression (LTI) unfilled while coming for the exam.
Warning: Candidates will have to write the paragraph of Self-Declaration, sign and affix LTI at the venue of the CBT, CBAT/TST (as applicable) in the presence of the invigilator at the Examination hall ONLY and hand over the same to the invigilator before the conclusion of the examination. Candidates writing the self-declaration paragraph in advance and/or Signing in CAPITAL letters will be rejected.
Banned Items – What not to carry
As per the official notification, RRB has mentioned these items that candidates must not carry inside the examination hall.
Electronic gadgets like mobile phones, blue tooth, pen drive, laptops, calculators, wristwatches, or any other communication devices or pen/pencil, wallet/purses, belts, shoes, and metallic wear including ornaments, etc. are strictly NOT allowed inside the exam hall.

Oliveboard is a learning & practice platform for premier entrance exams. We have helped over 1 crore users since 2012 with their Bank, SSC, Railways, Insurance, Teaching and other competitive Exams preparation.
  Oliveboard Live Courses & Mock Test Series