SBI Clerk, also known as a junior associate, is a national level exam held by the State Bank of India. Every year, SBI offers an opportunity to apply for the position of Clerk. The exam details for the year 2021, which will employ about 5000 junior associates, have been officially announced for this prestigious position. In this post, we are going to take a closer look at SBI Clerk Eligibility.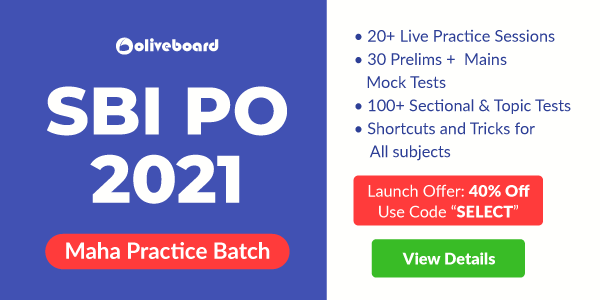 SBI Clerk Eligibility
The qualifying criteria for the role of SBI clerk are based on several factors, including nationality, age, education level. In this article, we will go over all the criteria that must be considered for a clerk position at SBI.
To avoid the application form being cancelled, applicants must verify that they meet all the eligibility criteria listed below before enrolling for the SBI Clerk exam 2021 because anyone who does not match the criteria will not be considered.
The SBI Clerk Eligibility criteria are listed below. We'll go through each one briefly.
Age Limit Criteria 2021 – AGE RELAXATION
Educational Qualification
Nationality
SBI Clerk Age Limit 2021
Candidates who would like to take the SBI clerk 2021 examination must meet the age requirements listed below.
Candidates for SBI Clerk 2021 must be between the ages of 20 and 28 as of April 1, 2021.
Any candidate over the age of 28 will be prohibited to take the test.
SBI Clerk Age Relaxation 2021
Age relaxation is among several provisions that have been made for the reserved class. Candidates in the reserved category are given age concessions based on their categorization.
Refer to the table below for more information on the age relaxation for various groups:
Category
Age Relaxation
SC (Scheduled Cast)
5 years
ST (Scheduled Tribe)
5 years
Other Backward Classes (OBC)
3 years
Persons with Disabilities (PWD)PWD (General)PWD (SC/ST)PWD (OBC)


10 years
15 years
13 years
Ex-Servicemen and Disabled Ex-servicemen
3 years plus the actual time spent serving in the military.
Disabled Ex-Servicemen – SC/ST
8 years(subject to a maximum age of 50)
Divorced women, widows and women who have been judicially separated from their husbands and have not remarried
7 years (Max age limit)General – 35 yearsSC/ST – 40 yearsOBS – 38years
Those who domiciled in the state of Jammu and Kashmir between the years of
From January 1, 1980, through December 31, 1989
5 years
Note: If a candidate qualifies for age relaxation, they must present copies of the applicable certificate(s) at the time of the interview. After submitting the application form, candidates will not be able to modify their category.
Educational Qualification for SBI Clerk 2021
To apply for SBI Clerk recruitment 2021, a candidate must meet specific educational requirements. The specifics are described further down.
Applicant must have a bachelor's degree from a recognised institution or university in any field or any equivalent qualification recognised by the Central Government.
Students in their last year or semester are also eligible to apply; however, they will be required to present documentation of their passing if they are shortlisted; the date must match the official notice.
Students with integrated dual degree certification must ensure that their integrated dual degree is completed on or before August 16, 2021.
To be appointed as an SBI Clerk, candidates must be fluent in official and local languages.
Applicants for the SBI Clerk position must also have a basic understanding of computers.
Students applying should have a minimum of 50% in class 10 and a bachelor's degree from a recognised university.
The ability to communicate well in English is essential (reading & writing).
Ex-servicemen matriculating should have the Indian Army Professional Certificate of Education or an equivalent in the Air Force or Navy and at least 15 years of service in the Indian Armed Forces.
Also Read : SBI Clerk Online Coaching
Nationality Related Criteria for SBI Clerk 2021
Candidates applying for SBI Clerk 2021 must fulfil the conducting authority's nationality requirements.
A candidate who wishes to apply for the SBI Clerk examination 2021 must be a citizen of India.
Candidates with Bhutanese, Nepalese, or Bangladesh citizenship who has a legal certificate proving their intention to stay permanently in India may also apply.
An Indian who has migrated from Kenya, Pakistan, Uganda, Burma, Sri Lanka, and the United Republic of Tanzania in East Africa is also eligible to apply for the post of SBI clerk.
The Government of India should issue a valid certificate in the candidates' favour. As a result, candidates should check the nationality requirements before enrolling for the SBI Clerk exam.
Reservation Related SBI Clerk Eligibility 2021
The following are the category-wise reservations for the SBI Clerk 2021 Examination.
| | |
| --- | --- |
| Category | Percentage of Reservation |
| General | 42% |
| Scheduled Cast (SC) | 15% |
| Scheduled Tribe (ST) | 9% |
| EWS | 10% |
| Person with disabilities (PWD) | 4% |
| Disabled Ex-Servicemen (DXS) | 4.5% |
| Other Backward Classes (OBC) | 26% |
Important pointers:
The values given are approximations that may differ from the official figures.
Only applicants with a 40% or higher level of physical disability are eligible for the scribe service.
Aspirants who are disabled (PWD) must have a "Disability Certificate" issued by healthcare or administrative authority in their district of residence.
Only candidates who fall under the "Non-creamy layer" are eligible for the OBC reservation specified above. All other OBC candidates should fill out the application form with "General" as their category.
Applicants who would like to apply for the EWS quota must present a government-issued Income and Asset Certificate.
Number of Attempts in Total
In fact, the State Bank of India has not stated any limitations on the total number of tries for the SBI Clerk examination. This means that a candidate can take the SBI Clerk exam unlimited times as long as they have not reached the maximum age restriction and meets all other qualifying conditions such as nationality, education, etc.
To avoid not clearing the exam on the first try, work really hard and practise. It is recommended to take Online Quizzes regularly to determine your exam preparation level.
Who is not allowed to take the exam?
Individuals who have a history of defaulting on credit cards, EMIs, loans, or who have a bad credit score and credit report issued by CIBIL or any other agency against their name will not be hired to the clerk position after being selected.
Candidates who have received a negative report about their character or any other relevant matter
Candidates who the State Bank of India currently employs in the officer or Clerical position are ineligible to apply.
Individuals who previously worked for the SBI as an officer or clerk and quit for any reason are ineligible to apply for this position.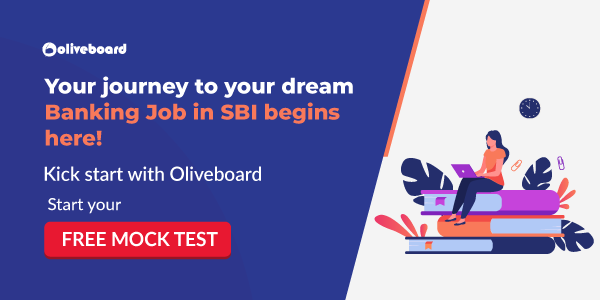 Conclusion:
We hope that this article helped you understand the eligibility requirements for the SBI clerk exam 2021. For additional information, go to SBIs official website, www.sbi.co.in.
FAQs
Am I eligible to apply for SBI Clerk after I finish class 12?
No, a 12th pass candidate cannot apply for SBI Clerk according to the latest notifications. You must have a bachelor's degree from a recognised institution or university in any discipline or any comparable qualification recognised by the Central Government to apply for this exam. Check the article above for more details on  SBI Clerk Eligibility. 
What is the pay scale for an SBI clerk?
According to current notifications, the basic beginning salary for SBI clerks is Rs 17,900, with a maximum basic compensation of Rs 47,920 after a specified period.
Will the SBI Clerk exam be held in 2021?
Yes, the preliminary examinations will be held tentatively at the end of July 2021.
Can we apply for the SBI clerk exam if we complete graduation through correspondence?
Yes, as long as you have a degree from a Central Government-approved institution. Even if you earned your degree through correspondence study, you are still qualified.
Does SBI Clerk require any prior experience?
No, prior experience is not required to take the SBI Clerk exam. It is perfectly acceptable if you have no prior experience and are a newcomer.
Can I apply for the SBI Clerk exam multiple times?
Yes, you can retake the exam if you didn't pass the first time, as long as you meet all the eligibility requirements.
In June 2021, I will receive my bachelor's degree final year results. I'm I eligible to apply?
Yes! You are welcome to apply. Those in their last year/semester of graduation may also apply provisionally, subject to the requirement that, if provisionally selected, they present proof of passing the graduation examination on or by August 16, 2021.
Is SBI Junior Associates the same as SBI Clerk?
Yes! They're the same.
Is a computer diploma required to apply for these positions?
No! To apply for these positions, you do not need a computer diploma. However, it will be beneficial to have a basic understanding of computers.
  Oliveboard Live Courses & Mock Test Series