SBI has released the The SBI Clerk Prelims Result 2021 on 21 Sept 2021. The Prelims Exam was conducted from 10th to 13th July 2021. All candidates who had appeared in the SBI Junior Associate Prelims Exam can check their result from the link given in this blogs. All the candidates who have cleared the SBI Clerk Result for Prelims will now be able to appear for the Mains Exam. The SBI Clerk Mains Exam will be conducted on 1st and 17th Oct 2021.

Register Here To Receive regular updates on Upcoming Exams & Courses
SBI Clerk Result – Prelims 2021
The below link will take you to the Result page for SBI Clerk Prelims Result.
SBI Clerk Recruitment 2021: Important Dates
Download SBI Clerk Main Result Here
| Events | Dates |
| --- | --- |
| SBI Clerk Prelims Exam Date | 10 to 13 July 2021 |
| SBI Clerk Prelims Result Release Date | 21 Sept 2021 |
| SBI Clerk Mains Admit Card | 21 Sept 2021 |
| SBI Clerk Mains Exam Date | 1st & 17 Oct 2021 |
| SBI Clerk Mains Result Date | to be updated soon |
Get your SBI Clerk Mains Admit Card here
How to Check SBI Clerk Result 2021?
Discussed below are the steps to check and download your mains result. Follow the steps below –
Click on the link provided above.
Fill Roll Number/ Registration Number and Date of Birth
Enter the Captcha Code
Login
The result will be displayed on the screen.
For aspirants' convenience we've added the direct download link to the result below. As you click on the link below you'll be redirected to the official website.
SBI Clerk Mains 2021 – Score Card
Clerk Mains Score Card are usually released for download after declaration of result. Released in the form of a transcript, the score card can be downloaded by following the same steps as that of checking the result discussed above.
What will be there on the SBI Clerk Mains Score Card?
Subjects in test
Maximum marks that can be obtained in each subjects
Marks scored by candidate in each subject
Overall score obtained by candidate
Sectional cut off for each subject
Overall cut off decided by State Bank of India for each category
Marks normalized out of 100 for mains
SBI Clerk Mains 2020 Marks are awarded for General / Financial Awareness, General English, Quantitative Aptitude, Reasoning Ability and Computer Aptitude. Candidates are advised to download and print the scorecard for reference and usage during further rounds.
SBI Clerk 2021 – Prelims Cut Off
Following are the details of the SBI Clerk Prelims Cut Off Scores:
Rajasthan – 77.75
Gujarat – 64.50
West Bengal – 79.50
Odisha – 82
Maharashtra – 66.25
Telengana – 73.75
Punjab – 75.75
Uttar Pradesh – 81.05
Himachal Pradesh – 80.25
Tripura – 77
Andaman – 66.25
Delhi – 83
Haryana – 79.75
Tamil Nadu – 61.75
Uttarakhand – 81.75
(Cut Offs for remaining States to be udpated here soon)
SBI Clerk Mains 2019 – Cut-offs
| States | Cut-off |
| --- | --- |
| Punjab | 102.75 |
| Andhra Pradesh | 99.75 |
| Bihar | 98 |
| Karnataka | 85.75 |
| Jharkhand | 97.5 |
| Haryana | 103.25 |
| Uttar Pradesh | 97.5 |
| Delhi | 99.75 |
| Madhya Pradesh | 94.75 |
| Rajasthan | 97 |
| Uttarakhand | 96.5 |
| West Bengal | 97.25 |
| Himachal Pradesh | 101.25 |
| Odisha | 94.75 |
| Chattisgarh | 87.75 |
| Maharashtra | 89.75 |
| Gujarat | 91.25 |
| Kerala | 96.25 |
| Tamil Nadu | 98 |
| Assam | 85 |
What After SBI Junior Associate Mains Result?
All candidates who make it through the cut off marks will be called for a language proficiency test. The date of the language proficiency exam for SBI Clerk is notified to the successful candidates in due course.
SBI Clerk Local Language Test – Important Points
Conducted for candidates who qualify in the SBI Clerk mains exam.
Candidates who studied the opted local language in Class 10th or 12th are exempted from the test.
Local language test is conducted before joining.
It is also mandatory for candidates to qualify for the local language test.
Candidates will be disqualified if they are not proficient in the particular local language.
SBI Clerk Final Selection
There is no interview conducted and the final selection is done based on the mains score.
It is mandatory for candidates to qualify the local language test for final selection.
Document verification takes before the final selection
State-wise and category-wise list of selected category are released.
SBI Clerk Waitlist
SBI maintains a waitlist of up to 50% of the vacancies in both state-wise and category-wise
Candidates in the waitlist gets appointment opportunity on a quarterly basis in case someone does not join.
The waitlist is valid for a period of one year.
Tie-Breaking Policy in SBI Clerk 2021 
In events where two or more candidates secure equal score, the tiebreaker will include.
Candidates who belong to the reserved category such as SC/ST/OBC/PH will be considered
If the tie persists candidate who has fewer number of incorrect answers in all the subjects will be considered
If the tie continues, candidates older in age will be considered
What After SBI Clerk Final selection?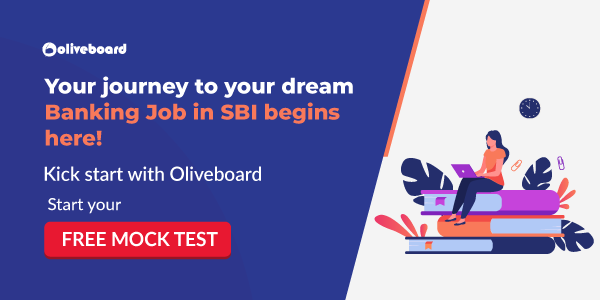 Newly appointed SBI Clerk / SBI Junior Associates serve a probation of six months before being considered for permanent employment status. The starting Gross Monthly SBI Clerk Salary (in-hand) is around ₹23,500 with a Basic pay of ₹13,730. The maximum Basic pay of SBI Clerk is ₹31,450 (after periodic increments over the years).
SBI Clerk Result 2021 – FAQs
How can I check SBI Clerk result?
Candidates can check SBI Clerk result from the official website @sbi.co.in
When SBI Clerk mains result will be declared?
The result of the mains exam will be declared after teh completion of the Mains Exam.
Is there any sectional cutoff marks?
No, there are no sectional cutoff marks. Candidates need to secure the overall cut off marks. 
Is there any interview?
No, there is no interview in SBI Clerk exam.
What details are printed on the scorecard?
The scorecard contains details such as the candidate's name, roll number, category, section-wise score, overall score and cut off marks.
Why can't I check SBI Clerk result?
Due to the heavy load at the server it becomes slow. Candidates are advised to retry download after five minutes.
My DOB is not accepted on the login screen. What to do?
Candidates are advised to enter the dates in the correct format which is DD/MM/YYYY format. 
Crack SBI Clerk Exam With Oliveboard
Oliveboard's discuss forum – For any more query, you can directly join our telegram channel. Our experts will definitely help you.
---
Recommended Readings