SBI PO Salary 2023
SBI PO Salary 2023: The in-hand salary of a Probationary Officer in SBI is one of the most frequently questioned questions among aspirants. Candidates choose SBI PO knowing it is a lucrative and rewarding career. This article will provide all details you need to know about your salary, benefits, and job description on clearing the SBI PO Recruitment.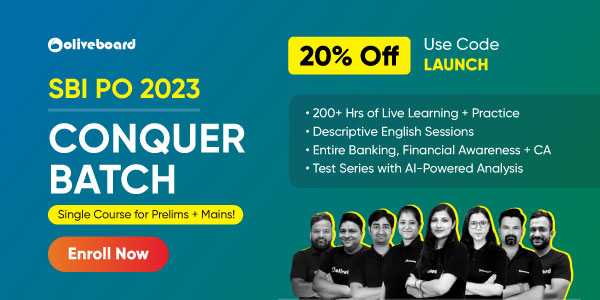 SBI PO Salary Details
The initial basic salary offered to an SBI Probationary Officer is Rs 41,960 (with 4 advanced increments). With four advance increments, the pay scale for a Probationary Officer is 36000-1490/7-46430-1740/2-49910-1990/7-63840. This means the PO will get a basic of Rs 36000 with an increment of Rs 1490 for the next 7 years, which is followed by a basic salary of Rs 46430 with an annual increment of Rs 1740 for the next two years, and so on. The maximum basic salary will be Rs 63840.
Salary Components
The following table provides the salary components and their amounts that an SBI PO can avail.
| Salary Components | Amount |
| --- | --- |
| Basic Pay | 41,960 |
| DA (26%) | 12,701 |
| HRA | 2937 |
| Location Allowance | 700 |
| Learning Allowance | 600 |
| Special Allowance | 6,881 |
| Gross Salary | 65,780 |
Deductions
The SBI PO salary is subject to monthly deductions, following which the in-hand salary is ₹52,820. The deduction components and their amounts are as given below.
| Components | Amount |
| --- | --- |
| PF Contribution | 4196 |
| Income Tax | 3290 |
| Professional Tax | 200 |
| Contributory Pension Fund | 5,274 |
| Total Deductions | 12,960 |
| Net Salary | 52,820 |
Pay Scale with Increments
Go through the following table to know more about the year-wise basic pay along with the annual increment:
| Period | SBI PO Basic Salary | Increment |
| --- | --- | --- |
| For the first 7 years | INR 41,960/- | 980 |
| For the next 2 years | INR 48,820/- | 1145 |
| Another 7 years | INR 51,110/- | 1310 |
For instance, SBI PO Salary in Assam will be lesser than that of the SBI PO Salary in Mumbai due to the standard of living and other factors.
SBI PO Salary (In-hand)
SBI PO take-home salary or the SBI PO Salary in-hand generally ranges from 52,820 to 53,000 per month.
The salary of a PO in SBI has annual increments. Wondering what will be your salary after 5 years of working with SBI? Well, if you perform exceptionally, you might get promoted to Scale-II officer.
Nevertheless, if you are in Scale-I, your salary will be around 65,000 to 66,000. People get an increment of 980/- annually on basic pay with an additional allowance of 10,000/- to 15,000/-.
SBI PO Salary 2023 – Benefits and Allowances
Apart from salary, SBI PO enjoys some other perks and benefits which are as follows:
Contribution Pension Scheme/New Pension Scheme
Medical Aid for self (100%) and for family (75%)
LTC
Home Travel Concession/ Leave Fare Concession
Concessional interest rates for Housing/Car/Personal Loans
| Benefits | Details |
| --- | --- |
| Dearness Allowance (DA) | 26% of the Basic Pay |
| City Compensatory Allowance (CCA) | 3 to 4 % of the Basic Pay. |
| Leased House Accommodation/House Rent Allowance (HRA) | Varies based on the job location. It can range from Rs 8000 (in rural areas) to Rs 29,500 (in a metro city like Mumbai). |
| Travel Allowance (TA) | AC 2-tier fare is reimbursed to the employee for official travels only |
| Medical Insurance | SBI provides 75% insurance for families and 100% for the employee. |
| Furniture Allowance | Rs. 1,20,000 for the purchase of furniture. |
| Loan Benefits | Employees get a discount/ low interests rates on loans. |
| Petrol | Rs. 1100 – Rs. 1250 |
| Newspaper Allowance, Entertainment Allowance, Books Allowance, etc. | Varies based on the cadre |
SBI PO Job Description 2023
What are the duties of SBI PO? The work that you can expect on clearing SBI PO is detailed in the section below.
Customer Service: Interacting with customers and providing assistance in various banking transactions, addressing their queries, and resolving their concerns.
Account Management: Opening new accounts, processing account-related requests, managing account maintenance, and ensuring compliance with banking regulations and procedures.
Cash Handling: Handling cash transactions, including deposits, withdrawals, and cash management in the branch.
Sales and Marketing: Promoting SBI products and services, cross-selling various banking products like loans, insurance, credit cards, and other financial offerings to customers.
Loan Processing: Evaluating loan applications, verifying documentation, conducting credit assessments, and recommending loan approvals based on bank policies and guidelines.
Financial Analysis: Analyzing financial statements, assessing creditworthiness, and conducting risk assessments to make informed lending decisions.
Relationship Management: Building and maintaining relationships with customers, understanding their financial needs, providing financial advice, and offering suitable banking solutions.
Branch Operations: Assisting in day-to-day branch operations, ensuring smooth functioning, coordinating with various departments, and complying with regulatory requirements.
Compliance and Risk Management: Adhering to legal and regulatory guidelines, maintaining data confidentiality, and managing operational risks in accordance with the bank's policies and procedures.
SBI PO Career Prospects – What You Can Expect
Candidates must also be curious what their career path will look like after joining SBI PO. The following section will detail the career prospects when it comes to SBI PO.
Promotion Opportunities: SBI follows a well-defined promotion policy, providing opportunities for POs to climb the organizational ladder. POs can progress through various stages like Deputy Manager, Manager, Chief Manager, Assistant General Manager, Deputy General Manager, General Manager, and even higher positions.
Leadership Roles: As POs gain experience and expertise, they can be assigned leadership roles in different departments and branches of SBI. They may become Branch Managers, Circle/Regional Managers, or Head of Departments, leading teams and overseeing operations.
Specialized Roles: SBI offers opportunities for POs to work in specialized areas such as Credit Management, Risk Management, Treasury, and more.
Cross-Functional Exposure: SBI provides cross-functional exposure to its employees, including POs, by offering opportunities to work in different departments and business units.
Training and Development: POs have access to comprehensive training programs, both on-the-job and through structured courses, which help in their professional growth and career advancement.
National and International Postings: POs may get opportunities for postings in different regions, cities, or even international locations, providing exposure to diverse banking environments and markets.
Higher Responsibilities: As POs progress in their careers, they may be entrusted with higher responsibilities, such as formulating policies, driving business strategies, managing large-scale projects, or representing the bank in important forums.
Job Security and Benefits: POs enjoy competitive salaries, perks, allowances, pension schemes, medical benefits, and other facilities as per the bank's policies.
SBI PO Salary 2023 – Frequently Asked Questions
Q1. What is the salary of an SBI PO?
A1. The initial basic salary offered to an SBI Probationary Officer is Rs 41,960 (with 4 advanced increments). 
Q2. What are the perks and benefits of an SBI PO job?
A2. SBI POs enjoy benefits such as Provident Fund, Pension, Gratuity, Leave Fare Concession, Insurance Coverage, Loan Benefits, and Employee Provident Fund.
Q3. Is there any probation period for an SBI PO?
A3. Yes, SBI POs undergo a probation period of 2 years, during which they receive training and are evaluated for their performance and suitability for the job.
Q4. What are the working hours for an SBI PO?
A4. The working hours for an SBI PO are typically 9:30 AM to 5:30 PM, but they may vary based on the branch's operational requirements.
Q5. Is an SBI PO job secure?
A5. Yes, an SBI PO job is considered secure due to the stability and reputation of the State Bank of India as a leading public sector bank.
Q6. Is there a bond or service agreement for SBI POs?
A6. Yes, SBI POs are usually required to sign a bond or service agreement to serve the bank for a minimum specified period, typically around 3 years.
---
---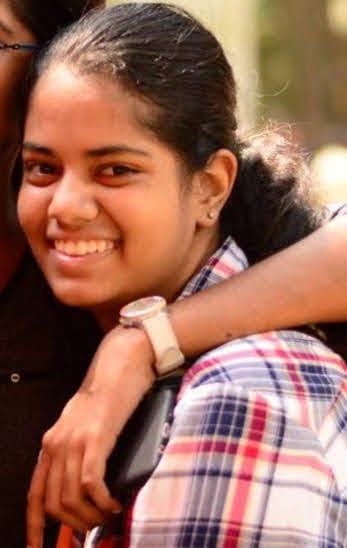 I write content to help people prepare for banking exams because I have experience as an aspirant myself. My goal is to provide accurate and easy-to-understand information for candidates. I cover various topics such as exam patterns, syllabus, study techniques, and time management to support those preparing for the exams. As a former aspirant turned content writer, I want to make the information accessible and helpful for others so that they can do well in their banking and government exams and achieve their goals.
  Oliveboard Live Courses & Mock Test Series