SBI PO Syllabus
SBI PO Syllabus 2023: The State Bank of India will soon hold the SBI PO exam 2023. Candidates who are vying for this golden opportunity should make sure to know the syllabus and exam pattern thoroughly. This article will provide all details about the SBI PO syllabus and exam pattern 2023, both for the prelims and mains round.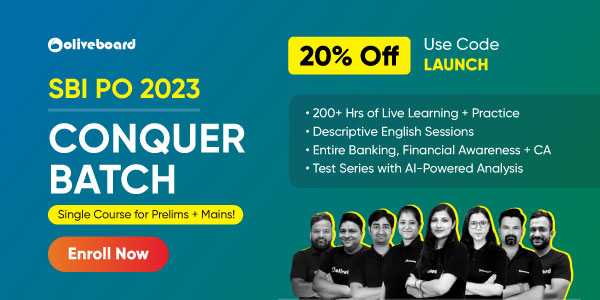 SBI PO Syllabus 2023
The SBI PO Prelims syllabus and Mains syllabus are similar in some aspects. Reasoning Ability and English Language sections are more or less similar for the SBI PO Prelims and SBI PO Mains. Apart from this, the mains exam has Computer ability, general awareness, and a Data analysis & interpretation section. This is in addition to the Reasoning Ability and English Language section. Here we will give you a detailed section-wise topic distribution for both SBI PO prelims and SBI PO mains. This will help you better understand what could be your preparation strategy for the SBI PO exam.
SBI PO Prelims Syllabus 2023
Candidates who are willing to appear for the examination must have proper knowledge regarding the Preliminary examination syllabus. The prelims syllabus will help candidates in creating a planning strategy for the beginning of their preparation journey. We have mentioned below the detailed subject-wise syllabus for the SBI PO Prelims.
SBI PO Prelims Quant Syllabus
This is a list of topics that comprise the SBI PO Prelims Quant section. A detailed topic explanation is given for a better understanding.
Average – Questions based on heights/ age/ marks can be expected from this topic. The formation of questions is very basic from this topic, but interpreting will be the key.
Percentages – It is like the building block for further topics like profit & loss and SI, CI. You can expect one-liner questions from this topic.
Profit & Loss – This will include questions on Profit or Loss on selling price, Profit or Loss on cost price, finding selling price, cost price or market price (Seller & Traders)
Simple Interest & Compound Interest – Finding interest over the amount lent, partnerships, and bank interest are the types of questions that come under this topic.
Series – 2 types of series are basically in focus, missing, and the wrong number series. A series of numbers is given with a particular pattern. Track the pattern and answer the next number or remove the ones not falling on order.
Data Interpretations – Bar graphs, pie-chart, tables, etc will represent data. You have to decode the data and answer the questions that follow.
Probability – The possibility of happening an event is given and related questions are followed. Probability is also the base for taking up Permutations and combinations questions.
Simplifications – It includes questions about multiple mathematical operations taking place. Numbers could be undergoing any mathematical operations.
Mixtures & Ratio Proportion – Questions related to the mixing of 2 or more solutions or any product is the highlight of this topic. You will have to find out the share of each solution & often might have to find the ratio.
Time & Work – More than 1 person taking time to complete the job is given, individual time is taken or days taken have to be calculated. This is very commonly seen in exams.
Time, Speed & Distance – Boats, trains or any other vehicle traveling from one point to another has certain things to calculate like, time, speed, and the distance covered.
Mensuration – All the mathematical shapes (square, cube, rhombus, rectangle, cylinder, sphere) are part of this topic. Calculating their area, volume etc is asked in the exam.
SBI PO Prelims Reasoning Syllabus
A broad list of topics is mentioned with their detailed explanation followed.
Alphanumeric Series – A mix of words and alphabet is given which is forming a series. Finding out the answer by tracking the pattern is needed. The number could be the missing term or the next term.
Arrangements – There are 3 types of arrangements most commonly asked in the exam (Circular, Seating & Parallel). Arranging the people with the given information and then answering the questions followed.
Puzzles – Puzzles can be formed on a box, stack, caselet, etc. You will have to interpret the information and approach the questions asked accordingly.
Blood Relations – This will include figuring out the relation between 2 individuals based on the information provided.
Syllogism – 2 or more statements will be provided with conclusions and you have to answer whether the given statements follow the conditions and are true or not.
Data Sufficiency – It has given conditions based on which you have to answer whether the information given is sufficient enough to answer. Options will be provided for these question types.
Coding/Decoding – A word will be given along with a supporting word and you will have to figure out the relation between the words to answer the questions that will be followed.
Direction Sense – Aspirants are quizzed on their understanding of directions like north, west, south, and east. Location is given in parts and you will be combining the information to get the answer.
SBI PO Prelims English Syllabus
The SBI PO Prelims English syllabus is as follows.
Reading Comprehension – A brief paragraph is given followed by the questions. Questions are based on the paragraph mentioned. Types of questions followed are inference-based, direct, synonym, antonym, filler, etc.
Cloze Test – This includes a complete paragraph with fillers in between where an appropriate word needs to be filled. Options are given to choose from.
Sentence Correction – A sentence is given and a part of the sentence contains an error. You have to figure out the error and pick the correct choice from the option.
Error Detection – This sentence includes sentences that are broken into parts and are mentioned as options. Choosing the correct part which contains error is the key. If there is no error just mark the option with 'No Error' written. Mostly grammar or vocabulary-based.
Phrase Replacement – In this topic, a candidate's knowledge of English is put to test. You guys will be asked to replace a verb/ phrase with a more relevant one.
Fillers – Fill in the blanks is something that you are already familiar with. Here you have to fill in the blanks with relevant words from the option. Thus, making the sentence meaningful.
Synonyms/ Antonyms – Word meanings and the opposite of the meaning of the given word also is a part of this section. Questions from this topic are seen in the Cloze test or RC very often.
SBI PO Prelims Syllabus – Compiled
This is a compiled form of the SBI PO Prelims Syllabus 2023 for ease of reference.
Quantitative Aptitude Syllabus
Reasoning Syllabus
English Syllabus
Simplification/ Approximation
Alphanumeric Series
Reading Comprehension
Profit & Loss
Directions
Fill in the blanks
Mixtures & Allegations
Logical Reasoning
Cloze Test
Permutation, Combination & Probability
Data Sufficiency
Para jumbles
Work & Time
Ranking & Order
Vocabulary
Sequence & Series
Alphabet Test
Paragraph Completion
Simple Interest & Compound Interest
Seating Arrangement
Multiple Meaning /Error Spotting
Surds & Indices
Coded Inequalities
Sentence Completion
Mensuration – Cylinder, Cone, Sphere
Puzzle
Tenses Rules
Time & Distance
Syllogism
Data Interpretation
Blood Relations
Ratio & Proportion
Coding-Decoding
Number Systems
Input-Output
Percentage
Tabulation
SBI PO Mains Syllabus 2023
We have mentioned below the detailed SBI PO mains syllabus for the candidates. Aspiring candidates can check the subject-wise syllabus of mains with the brief description of the topics.
SBI PO Mains English Syllabus
The SBI PO English syllabus is as follows.
The English language is a section that is common to both Prelims & Mains phases. Although the syllabus for prelims and mains is similar, the change is in the difficulty level of the paper. More emphasis is being put on Reading Comprehension & Cloze Test in the mains exam. You can refer to the syllabus by scrolling up.
SBI PO Mains Computer Aptitude Syllabus
The SBI PO Computer Aptitude syllabus is as follows.
Memory – Computer-based memory, internal and external related questions appear in this topic.
Operating System – A system that manages software and hardware and resources inside the system. Questions on this topic range from types of OS to their development
Computer Hardware – This will include questions from the hardware parts of the system, including CPU, Memory unit, Monitor, mouse, keyboard, etc.
Internet – This topic needs no introduction, a basic entity that is enabling them to connect and find anything and everything at the reach of their hands.
Computer Software – Insides of the computer that makes the operations and functions happen to constitute this section. Operating System, Antivirus, and Software, all are covered in this topic.
Microsoft Office – Microsoft Office or MS Office is the grand product of Microsoft. Today MS Office is used worldwide in every segment. Word, Excel, and Powerpoint are all products of MS Office.
Computer Abbreviations – Computer abbreviations like OS, RAM, ROM, etc can be asked in this topic.
Networking – It is defined as the connection system that is done at the internal end to meet the desired task. Connecting people on the computer system is the best example of networking.
SBI PO Mains Data Analysis & Interpretation Syllabus
The SBI PO Data Analysis and Interpretation syllabus is as follows.
Graph-Based Questions – This topic covers a pool of topics. Graphs can be based on Bar, pie-chart, tabular, linear. Pieces of information are given in one of these formats and are followed by a group of fo questions. These questions can be scoring as putting time solve just one graph can help you take up at least 5 questions followed
Missing Case DI – A table of information is given supported by a few statements which will have certain blocks empty. You will need to comprehend the information and fill the tables with suitable information.
Data Sufficiency – Multiple statements are given based on which 1 or 2 conclusions are drawn. Figuring out if those given statements lead you to find answers or not will be the key.
Permutations and Combinations – A set of information is given & conditions to choose the information are provided. The formation of questions is fairly direct and logical.
Caselet – A caselet is nothing but a set of information given in paragraph form. No pictorial representation of information is used. Questions followed have to be answered based on the information.
Probability – Probability questions will be formula-based often and sometimes direct but the level of the questions will vary.
SBI PO Mains General Awareness Syllabus
The SBI PO General Awareness syllabus is as follows.
This section is surely the most score of all topics, but this requires diligent follow-ups and revision. Also, this can be a vast topic given the diversity and possibilities of questions coming from any topic. It includes Current Affairs, Banking Awareness, Static Awareness, Financial & Economic Awareness, and General Knowledge.
SBI PO Mains Syllabus in Compiled Format
For ease of reference, candidates can use the following table to understand the SBI PO Mains Syllabus 2023.
Data Analysis & Interpretation
Reasoning
General/Economy/Banking Awareness
English Language
Computer
Tabular Graph
Verbal Reasoning
Current Affairs
Reading Comprehension
Internet
Line Graph
Syllogism
Financial Awareness
Grammar
Memory
Bar Graph
Circular Seating Arrangement
General Knowledge
Verbal Ability
Keyboard Shortcuts
Charts & Tables
Linear Seating Arrangement
Static Awareness
Vocabulary
Computer Abbreviation
Missing Case DI
Double Lineup
Banking Terminologies Knowledge
Sentence Improvement
Microsoft Office
Radar Graph Caselet
Scheduling
Banking Awareness
Word Association
Computer Hardware
Probability
Input Output
Principles of Insurance
Para Jumbles
Computer Software
Data Sufficiency
Blood Relations
Error Spotting
Computer Fundamentals /Terminologies
Let it Case DI
Directions and Distances
Cloze Test
Networking
Permutation and Combination
Ordering and Ranking
Fill in the blanks
Number System
Pie Charts
Data Sufficiency
Operating System
Coding and Decoding
Basic of Logic Gates
Code Inequalities
Course of Action
Critical Reasoning
Analytical and Decision Making
SBI PO Preparation Strategy For Prelims & Mains
Here I will be sharing, what should be your approach and plan to tackle the SBI PO Exam. This preparation Strategy will effectively help you devise your plan study to prepare for SBI PO. The strategy will be section-wise for clarity.
Although when preparing for prelims, be in touch with the high-level questions for the mains exam as well. This will boost your confidence.
English Section Preparation Strategy
Three very basic things form the base of the English section, grammar, vocabulary & Reading Comprehension. Each has its unique way of preparation and approach. Let's discuss this in detail.
Make reading your priority. Vocabulary is not built overnight. It takes time and perseverance to master. Regularly follow the newspaper for your choice and read editorial articles religiously.
Make a list of important words, their meanings, and antonyms that you come across while reading.
Follow basic grammar rules from a book of your choice or you can follow video lectures.
Practice Reading Comprehension from different sources and do not categorize. Attempt all possible RC to get a wide idea.
Practice Questions and brush up your preparations with a free mock test.
Reasoning Section Preparation Strategy
This section requires you to think logically and out of the box. Approaches can be basic but interpretations have to be accurate.
Practice as many questions as possible. Pay special inference to Puzzles and Syllogism.
Get a Complete Set of questions for all reasoning topics.
Practice puzzles and DI simultaneously as these are among the favorite topics for the exam authorities.
Quant Section Preparation Strategy
Take SBI PO Mock Tests regularly to understand which section needs more attention.
Prepare for topics that pose challenges for you with the free sectional mock test. Watch Youtube videos from experts to get the most effective and fast techniques.
Download the maths short tricks calculation pdf here to help you with the calculations.
Practice types of questions by taking a complete free mock test. It will give you a real-time experience of the exam before the actual exam.
SBI PO Exam Pattern 2023
The written phase of the SBI PO selection process consists of two stages- Prelims and Mains. The detailed exam pattern of each stage is given below.
SBI PO Prelims Exam Pattern
The exam pattern for SBI PO prelims is below.
S.No.
Name of Subjects
No. of Questions
Maximum Marks
Duration
1
English Language
30
30
20 minutes
2
Quantitative Aptitude
35
35
20 minutes
3
Reasoning Ability
35
35
20 minutes
Total
100
100
1 hour
SBI PO Mains Exam Pattern
The following are the details of the SBI PO mains exam pattern.
The main Examination will be conducted online and will consist of Objective Tests for 200 marks and Descriptive Tests for 50 marks.
The Descriptive Test will be administered immediately after the conclusion of the Objective Test and candidates will have to type their Descriptive Test answers on the computer.
| | | | | |
| --- | --- | --- | --- | --- |
| Test | Name of the test | No. of Qs. | Max. Marks | Duration |
| I | Reasoning & Computer Aptitude | 40 | 50 | 50 min |
| II | Data Analysis & Interpretation | 30 | 50 | 45 min |
| III | General/ Economy/ Banking Awareness | 50 | 60 | 45 min |
| IV | English Language | 35 | 40 | 40 min |
| | Total | 155 | 200 | 3 hour |
| | Descriptive Paper-English Language (Letter Writing & Essay) | 2 | 50 | 30 min |
| | Grand Total | | 250 marks | |
Note:
A negative marking of 1/4th will be applicable in both prelims and mains exams.
Sectional Marks will not be maintained for both Preliminary & Main Examinations
SBI PO Syllabus 2023 – Frequently Asked Questions
Q1. What is the syllabus for SBI PO Preliminary Exam?
A1. The SBI PO Preliminary Exam syllabus includes English Language, Quantitative Aptitude, and Reasoning Ability.
Q2. What is the syllabus for SBI PO Main Exam?
A2. The SBI PO Main Exam syllabus covers Reasoning & Computer Aptitude, Data Analysis & Interpretation, General/Economy/Banking Awareness, and English Language.
Q3. Is there a descriptive test in the SBI PO Main Exam?
A3. Yes, the SBI PO Main Exam includes a descriptive test comprising Essay Writing, Letter Writing, Precis Writing, etc.
Q4. What is the marking scheme for SBI PO Preliminary Exam?
A4. Each correct answer in the Preliminary Exam is usually awarded one mark, and there is 1/4th negative marking for wrong answers.
Q5. Is there sectional timing in the SBI PO Preliminary Exam?
A5. Yes, there is typically individual timing for each section in the SBI PO Preliminary Exam.
Q6. What is the duration of the SBI PO Main Exam?
A6. The duration of the SBI PO Main Exam is usually 3 hours to 3 hours 30 minutes.
Q7. Are there sectional cutoffs in the SBI PO Exam?
A7. No, there are no sectional cutoffs in the SBI PO Exam, only overall cut off.
---
---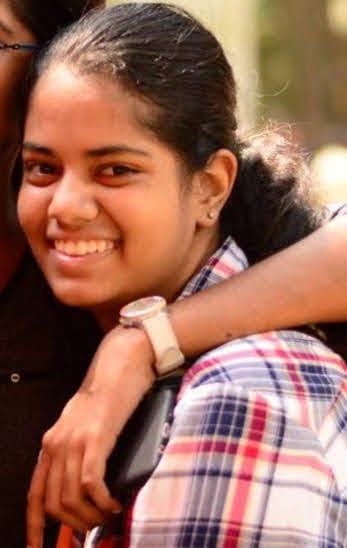 I write content to help people prepare for banking exams because I have experience as an aspirant myself. My goal is to provide accurate and easy-to-understand information for candidates. I cover various topics such as exam patterns, syllabus, study techniques, and time management to support those preparing for the exams. As a former aspirant turned content writer, I want to make the information accessible and helpful for others so that they can do well in their banking and government exams and achieve their goals.
  Oliveboard Live Courses & Mock Test Series