SSC CHSL Exam Date 2023
SSC CHSL Exam Date 2023: The Staff Selection Commission released the official notification for SSC CHSL Tier 1 Result 2023. The notification went live on 9th May 2023. SSC has announced the SSC CHSL Tier 1 Result and Cut Off on 27 September 2023. SSC CHSL Application Status & Admit Cards will provide all pertinent information on the location and exam date. In this blog, we will brief you on the SSC CHSL Exam Date 2023 as per the released notification.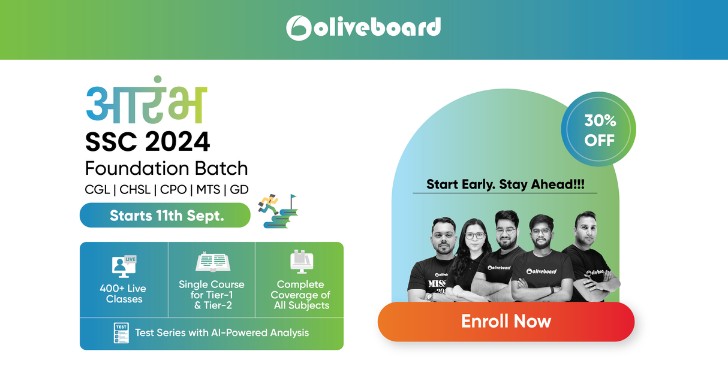 SSC CHSL Exam Date 2023 Tier 2
For the aspirants of the SSC CHSL 2023, the Staff Selection Commission has announced the SSC CHSL Exam Date 2023. According to the SSC Calendar 2023, SSC CHSL 2023 has been held from 2nd to 17th August 2023. The admission card will be distributed seven days before the exam.
Events
Dates (Tentative)
Date of the release of notification
9th May 2023
Dates for submission of online applications
09th May 2023 (23:00)
Last date and time for receipt of online applications
08th June 2023 (23:00)
Last date and time for making online fee payment
10th June 2023(23:00)
Dates of 'Window for Application Form Correction and
online payment of Correction Charges.
14th June 2023 to 15th June 2023 (23:00)
Dates of Tier-I Examination
2nd to 17th August 2023
Tier-I Result Date
27th September 2023
Tier-II Exam Date
2nd November 2023
Tier-II Result Date
To be announced
SSC CHSL Notification 2023 – Overview
Here we have shared an overview of the SSC CHSL exam 2023. Please check the table given below.
| | |
| --- | --- |
| Exam Name | SSC CHSL 2023 |
| SSC CGL Full Form | Staff Selection Commission Combined Higher Secondary Level |
| Conducting Body | Staff Selection Commission |
| Vacancies | 1600 Approx |
| Category | Govt Jobs |
| Exam Type | National Level |
| Mode of Application | Online |
| Mode of Exam | Online |
| Eligibility | Indian citizenship & 12th pass |
| Selection Process | Tier 1 and Tier 2 |
| Official Website | www.ssc.nic.in |
SSC CHSL Exam Date 2023 – Exam Centres
Sl. No.
Exam Centre (Code)
SSC Region and States/ UTs under the jurisdiction of the Region
Address of the Regional Offices and their websites
1
Bhagalpur(3201), Muzaffarpur(3205), Patna(3206), Purnea (3209),
Agra(3001), Bareilly (3005),
Gorakhpur (3007), Jhansi (3008), Kanpur(3009), Lucknow(3010), Meerut(3011), Prayagraj(3003), Varanasi(3013)
Central Region (CR)/
Bihar and Uttar Pradesh
Regional Director (CR), Staff Selection Commission,
34-A, Mahatma Gandhi Marg, Civil Lines, Kendriya Sadan, Prayagraj – 211001. (http://www.ssc-cr.org)
2
Port Blair (4802), Bokaro(4201), Hazaribagh(4204), Jamshedpur(4207), Ranchi(4205), Balasore(Odisha) (4601), Berhampore(Odisha) (4602), Bhubaneswar(4604), Cuttack(4605), Dhenkenal(4611), Rourkela(4610), Sambalpur(4609), Gangtok(4001), Asansol(4417), Kalyani(4419),
Kolkata(4410), Siliguri(4415)
Eastern Region (ER)/
Andaman & Nicobar Islands, Jharkhand, Odisha, Sikkim and West Bengal
Regional Director (ER), Staff Selection Commission,
1st MSO Building, (8th Floor), 234/4,
Acharya Jagadish Chandra Bose Road, Kolkata,
West Bengal-700020 (www.sscer.org)
3
Belagavi (9002), Bengaluru (9001),
Hubballi (9011), Kalaburagi
(Gulbarga) (9005), Mangaluru (9008),
Mysuru (9009), Shivamogga (9010),
Udupi (9012). Ernakulam (9213),
Kannur (9202), Kollam (9210),
Kottayam (9205), Kozhikode (9206),
Thrissur (9212), Thiruvananthapuram
(9211).
Karnataka, Kerala Region (KKR)/ Lakshadweep, Karnataka and Kerala
Regional Director (KKR), Staff Selection Commission,
1st Floor, "E" Wing, Kendriya Sadan, Koramangala, Bengaluru, Karnataka-560034 (www.ssckkr.kar.nic.in)
4
Bhopal (6001), Gwalior(6005), Indore (6006), Jabalpur (6007), Satna (6014),
Sagar (6015), Ujjain (6016), Bilaspur
(6202), Raipur (6204), Durg-Bhilai
(6205)
Madhya Pradesh Sub-Region (MPR)/ Chhattisgarh and Madhya Pradesh
Dy. Director (MPR),
Staff Selection Commission,
5th Floor, Investment Building, LIC Campus-2, Pandri, Raipur, Chhattisgarh-492004 (www.sscmpr.org)
5
Itanagar(5001), Dibrugarh(5102), Guwahati(Dispur)(5105), Jorhat(5107), Silchar(5111), Churachandpur(5502), Imphal(5501), Ukhrul(5503), Shillong(5401), Aizwal(5701), Dimapur (5301), Kohima(5302), Agartala(5601),
North Eastern Region (NER)/ Arunachal Pradesh, Assam, Manipur, Meghalaya, Mizoram, Nagaland and Tripura.
Regional Director (NER), Staff Selection Commission,
Housefed Complex, Last Gate, Beltola- Basistha Road, P.O. Assam Sachivalaya, Dispur, Guwahati, Assam- 781006
(www.sscner.org.in)
6
Dehradun(2002), Haldwani(2003), Haridwar(2005), Roorkee(2006), Delhi(2201), Ajmer(2401), Alwar(2402), Bikaner(2404), Jaipur(2405), Jodhpur(2406), Kota(2407), Sriganganagar(2408), Udaipur(2409), Sikar(2411)
Northern Region (NR)/
Delhi, Rajasthan and Uttarakhand
Regional Director (NR), Staff Selection Commission,
Block No. 12,
CGO Complex, Lodhi Road,
New Delhi-110003 (www.sscnr.nic.in)
7
Chandigarh/ Mohali(1601), Hamirpur(1202), Shimla(1203), Jammu(1004),
Samba(1010), Srinagar(J&K)(1007), Leh(1005), Amritsar(1404), Jalandhar(1402), Ludhiana(1405), Patiala(1403),
North Western Sub- Region (NWR)/ Chandigarh, Haryana, Himachal Pradesh, Jammu and Kashmir, Ladakh and Punjab
Dy. Director (NWR), Staff Selection Commission,
Block No. 3, Ground Floor, Kendriya Sadan, Sector-9, Chandigarh- 160009
(www.sscnwr.org)
8
Chirala(8011), Cuddapah(8013), Guntur(8001), Kakinada (8009),
Kurnool(8003), Nellore (8010), Rajahmundry(8004), Tirupati(8006), Vizianagaram(8012), Vijayawada(8008), Vishakhapatnam(8007), Puducherry(8401), Chennai(8201), Coimbatore(8202), Krishnagiri(8209), Madurai(8204), Salem(8205), Tiruchirapalli(8206), Tirunelveli(8207), Vellore (8208),
Hyderabad(8601), Karimnagar (8604), Warangal(8603)
Southern Region (SR)/
Andhra Pradesh, Puducherry, Tamil Nadu and Telangana.
Regional Director (SR), Staff Selection Commission,
2nd Floor, EVK Sampath Building, DPI Campus, College Road, Chennai, Tamil Nadu-600006 (www.sscsr.gov.in)
9
Panaji(7801), Ahmedabad(7001), Anand(7011), Gandhinagar(7012), Mehsana(7013), Rajkot(7006), Surat(7007), Vadodara(7002), Amravati(7201), Aurangabad(7202), Jalgaon(7214), Kolhapur(7203), Mumbai(7204), Nagpur(7205), Nanded (7206), Nashik(7207), Pune(7208)
Western Region (WR)/
Dadra and Nagar Haveli and Daman and Diu, Goa, Gujarat and Maharashtra
Regional Director (WR), Staff Selection Commission,
1st Floor, South Wing, Pratishtha Bhawan,
101, Maharshi Karve Road, Mumbai,
Maharashtra-400020 (www.sscwr.net)
SSC CHSL Exam Date 2023 Tier 2 – Conclusion
With the notification now released, candidates can start their preparation for SSC CHSL which is scheduled for August 2023. Candidates should make sure to get all the information before applying. Make sure to apply for the exam before 8th June 2023. You can find more relevant blogs here:
SSC CHSL Exam Date 2023 – FAQs
Q1. Is SSC CHSL Tier 1 2023 Exam Date Out?
Ans. Yes, SSC CHSL Tier 1 exam date has been out on 9th May 2023.
Q2. When will SSC CHSL 2023 Tier 1 be held?
A2. SSC CHSL 2023 Tier 1 has been held from 2nd to 17th August 2023.
Q2. When will SSC CHSL Tier 2 Exam Date Release?
Ans. SSC CHSL Tier 2 exam date is 2nd November 2023.
---
---
DOWNLOAD THE OLIVEBOARD APP FOR ON-THE-GO EXAM PREPARATION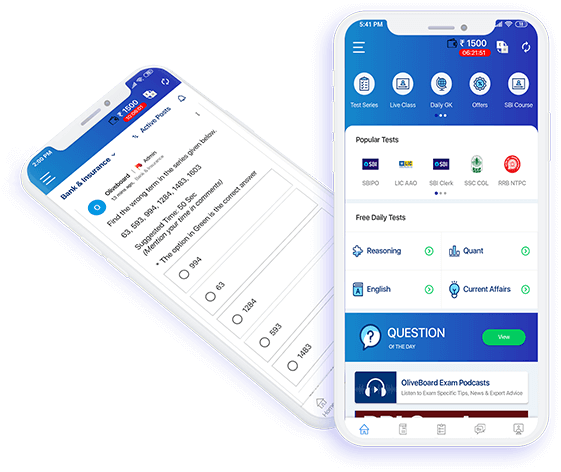 Video Lessons, Textual Lessons & Notes
Topic Tests covering all topics with detailed solutions
Sectional Tests for QA, DI, EL, LR
All India Mock Tests for performance analysis and all India percentile
General Knowledge (GK) Tests
Free videos, free mock tests, and free GK tests to evaluate course content before signing up!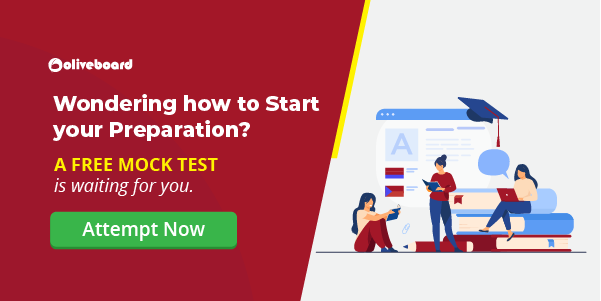 The most comprehensive online preparation portal for MBA, Banking and Government exams. Explore a range of mock tests and study material at www.oliveboard.in
  Oliveboard Live Courses & Mock Test Series