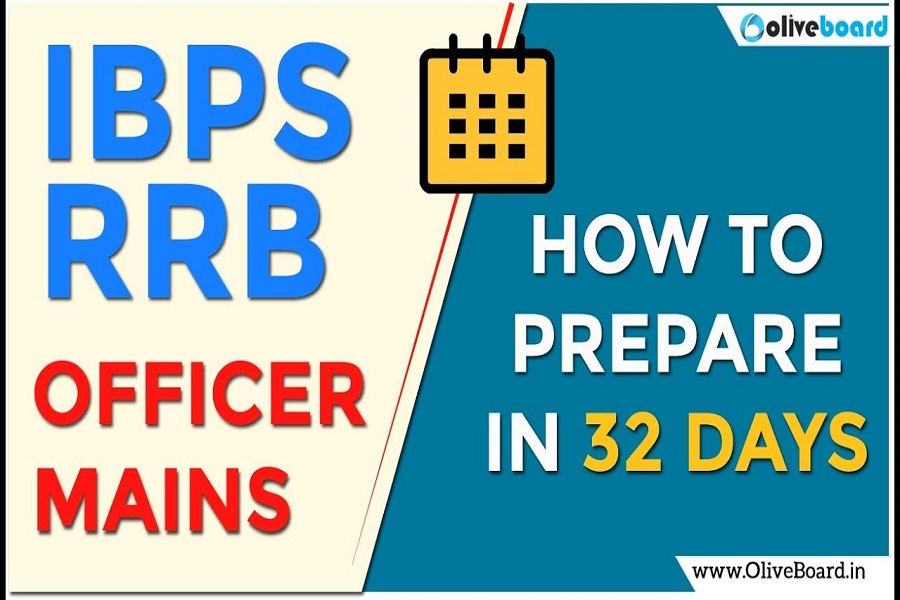 The IBPS RRB Officer Mains exam is just about 32 days away and here we bring you a daily study plan. This study plan will help you strategize your preparation and will also assist you in making the most of these last few days of your preparation. It is important to understand here that at this point in time, attempting IBPS RRB Officer Mock Tests is an extremely crucial part of the preparation process. Let us first quickly glance through the exam pattern, syllabus for IBPS RRB Officer Mains Exam and then we will look at the IBPS RRB Officer Study Plan and how to go about using the plan for best results. In the mains exam, there are five sections that are asked: reasoning, quantitative aptitude, general awareness, English Language and Computer Knowledge. In simple words, one has to have a strong grasp of basic concepts as well as have a good practice of each of the following mentioned topics to ace this IBPS RRB Officer Mains Exam. In this video, we will be discussing the daily study plan for the next 32 days.
Wondering how you would perform in the real exam? Well, now you can check it right away! Attempt the Oliveboard Free All-India Mock Test that's been taken by thousands of aspirants already to see where you stand.
To receive preparation material along with other relevant helpful content for your banking and government examinations, subscribe to the Oliveboard's YouTube channel and you may click here to subscribe.
Alternatively, you can also download the Oliveboard Mobile App for free study material and other latest updates.
Happy Learning from Oliveboard!

  Oliveboard Live Courses & Mock Test Series