The Institute of Banking Personnel Selection (IBPS), conducts the annual examination for the recruitment of Scale 1, 2 officers, and office assistants. The recruitment notification for both the positions came out in a single notification. This marks an ample number of candidates to appear in the examination. In this article, we will provide you with the IBPS RRB Officer Scale 1 salary 2020.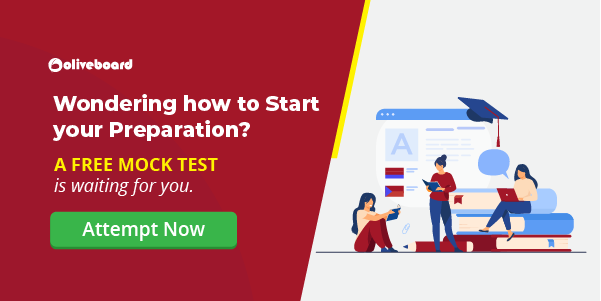 RRB Officer is a position for the regional and rural banks across the country. This makes it very popular among the aspirants.
Let's have a look at what will be covered here in this article:
IBPS RRB Officer Scale 1 Salary
Perks 7 Allowances of Scale 1 Officer
Detailed Job Profile & Career Growth
Summary
 Register Now & Take a Free RRB Scale I Officer Mock Test
1. IBPS RRB Officer Scale 1 Salary
Below is the detailed description of the salary of the scale 1 IBPS RRB PO.
The starting Basic pay for

IBPS RRB Officer Scale 1 is 23,700/-
The In-hand Salary at present varies from Rs.43,000 – 47,000 at 100% D.A.
After the selection of the candidate for the post of Officer Scale-I, he/she will need to undergo training for 2 years under the probationary period. During the probationary period, the candidate will receive a fixed amount that is usually less than the normal pay scale.

After completion of the probationary period, the candidates will be promoted to Assistant Manager post.
Want To Be An RRB Scale I Officer? Take A Free Mock Test Now
2. Perks and allowances of IBPS RRB Officer Scale 1 post
Apart from the basic pay, the officers are entitled to the following allowances and perks:
Dearness Allowance 

Special Allowance 

House Rent Allowance / Leased Accommodation

Conveyance Allowance

Furniture Allowance

Household Cleaning Expenses

Leave Encashment

Leave Travel Concession

Medical Reimbursement

National Pension Scheme

Newspaper Allowance

Travelling Allowance
The benefits of the IBPS PO RRB Officer Scale-I (PO) post are numerous. Stress and work pressure are relatively less in comparison to commercial banks. Employees have a good work-life balance. The cost of living is low since employees get posted in rural areas. Employees are eligible for 100% D.A. Employees can be deputed to other departments in Govt. sector under exchange programs.
3. IBPS RRB PO Job Profile 2020
Below we have discussed the complete on desk job profile that is carried out after a candidate is selected for the job at any of the RRB's.
Management of day-to-day banking operations.
Loan disbursement & credit portfolio rating.
Often needs to take care of single window operations or being a teller.
Focus on the agricultural schemes and policies for the rural market.
Preparations of the audit report and NPA recovery also forms a major job task.
Apart from the tasks mentioned here, one also has to take care of in-house staff and managing of the clerical staff. Running and operations of banks also rely on the Probationary Officer.
Preparing for IBPS RRB PO? Start Now With A Free Mock Test!
3.1 IBPS RRB Scale 1 Officer Career Growth
The career hierarchy of a Probationary Officer is as follows:
Officer Scale I (PO) -> Assistant Manager -> Deputy Manager-> Branch Manager-> Senior Branch Manager->Chief Manager-> Assistant General Manager-> DGM -> General Manager.
The career growth is dependent on multiple factors such as:
Efficiency in the completion of tasks.
Responsibility of the action taken
Management of Assets (including the manpower)
Subject Knowledge and Immense experience in the background.
4. Summary
In this article, we have discussed the detailed salary, perks, job profile and the career growth of an IBPS RRB PO Scale 1.
The Salary and allowance can be changed as the new notification for the 2020 is out. Be assured that any changes mentioned in the official handout will be taken care of and will be updated asap.
If you are planning to prepare for the IBPS RRB PO then my suggestions would be to start your preparations right away rather than waiting for the official notification to be out. This will save you a lot of time and will give you enough boost and confidence to ace the exam.
We at Oliveboard have always strived to provide you with the best material. In our consistent effort here is some highlights of the things we are providing you.
We hope that you like the content provided in this blog "IBPS RRB Officer Scale 1 Salary". Go through the details to get a better understanding of what a Scale 1 Officer does and what is their earnings. Start your preparations now with a Free Mock Test and you could be one of them.

Also Check: