The IBPS RRB Officer Scale-I prelims result is out, and we have 17 days left for the IBPS RRB PO Mains exam which is scheduled on 30th Jan 2021. To keep you one step ahead we are here with a daily study plan for the next 17 day. Don't forget to take rest a day ahead of your exam. This study plan will help you strategize your preparation and will also assist you in making the most of these preparation days of your preparation. It is important to understand here that at this point in time, attempting IBPS RRB Officer Mock Tests is an extremely crucial part of the preparation process.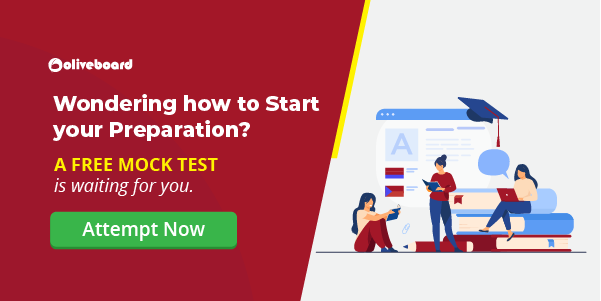 Let us first quick glance through the syllabus for IBPS RRB Officer Scale-I prelims exam, and then we will look at the IBPS RRB Officer Study Plan and how to go about using the plan for the best results.
IBPS RRB Officer Exam Pattern – Mains
In the prelims exam, there are 5 sections that are asked: Reasoning, Quantitative Aptitude, English Language or Hindi, Computer Knowledge, and General Awareness. And the first three of the these sections are extremely practice-intensive. Computer knowledge can be covered through study notes and general awareness section needs candidates to go through current affairs and static GK on a daily basis.
In simple words, one has to have a strong grasp of basic concepts as well as have a good practice of each of the following mentioned topics to ace this IBPS RRB Officer Scale-I Mains exam.
IBPS RRB PO Mains Exam Pattern
Note: One fourth or 0.25 of the marks assigned to a question will be deducted as penalty.
In the following section, we will be discussing the daily study plan for the next 17-days. So, keep reading!
IBPS RRB Officer Mains Exam | 17 Day Study Plan | Preparation Strategy
The following study plan is a comprehensive list of the things you should do daily in order to ace the IBPS RRB Officer Main exam. You can use this plan either as your study schedule or even as an IBPS RRB Officer revision plan. In this plan, we have made sure that you cover all the important topics asked in the paper as well as devote ample time to taking mock tests and spending quality time analyzing your performance.
It is very important to start the final leg of your preparation with a mock test, which will eventually help you understand where do you currently lag and what sections or the portions are your strongest. So let's get started with the 15 Days IBPS RRB PO Study Plan. Computer knowledge and General Awareness are not bound to specific topics and is not featured in the plan below. To help candidates with these two sections we have –
Taking more and more sectional mock tests will help you determine an exam-attempt strategy that helps you maximize your scores. While preparing for this exam, please note, practicing is more important than just learning concepts. For both reasoning and quant, it is extremely important to expose yourself to as many different question types and difficulty levels as possible. Another aspect of preparation that is pivotal in determining your success rate in the exam is taking mock tests. Taking mock tests will strengthen your preparation in the following manner:
Taking mock tests will also ensure that you know what your strengths and weaknesses are. This also goes a long way in boosting your scores as it equips you to play on your strengths
Taking mock tests is the best way to familiarize yourself with the test. Oliveboard's mock tests are designed in the latest pattern and are extremely close to the actual test. Practicing these helps you put yourself at ease and thus cut down on exam stress and last-minute jitters.
So, use this IBPS RRB PO Study Plan wisely and bolster your preparation. Hope this helps.
All the best!
IBPS RRB PO Online Course
To take your preparation in the right direction, Oliveboard has come up with not just Online mock tests but also live online courses that will make your IBPS RRB Online Preparation a lot easier. Read along to check the details:
Salient Features of the Video Course – Prepare with Oliveboard
Learning
Live Video & Audio Interaction with the faculty
60+ Hours of Doubt Cum Revision Classes
70+ Video Lectures
Practice
15+ Live Practice Sessions (led by faculty)
20 Prelims + 10 Mains Mock Tests for IBPS RRB Asst.
20 Prelims + 10 Mains Mock Tests for IBPS RRB Officer
90 Sectional Tests for Prelims & Mains
Topic + GK Tests + 200 Ebooks
Exam Strategy
Special test-taking strategy sessions
Previous year Topper sessions for tips and strategies
JOIN IBPS RRB ONLINE COURSE NOW
Ebooks
You can download 200+ ebooks important for SSC, Banking, Railway, Insurance, and other government exams here.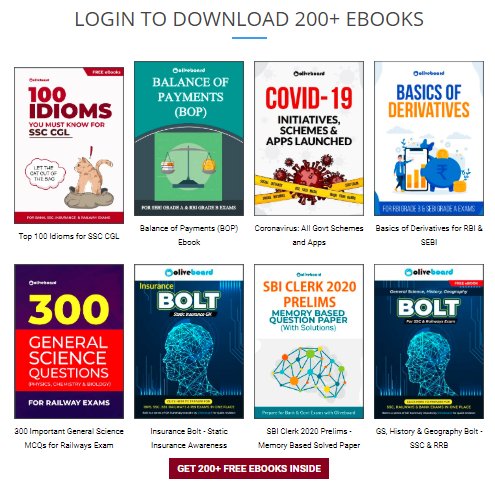 Oliveboard Bolt series E-books:
Free Static GK E-book – More Study Materials :