IBPS RRB PO Last Minute Tips
IBPS RRB PO Last Minute Tips: With just a few days from the exam, we bring to you tips for IBPS RRB PO for the last few days, toppers' tips along with toppers' time strategy. The IBPS RRB PO prelims exam consist of 2 sections i.e. reasoning and quant, while the mains exam consists of 5 sections – Reasoning, Computer Knowledge, General Awareness, English/Hindi Language, and Quantitative Aptitude. Both the stages of the exam are compulsory in order to get selected as Clerk or PO in RRBs. In the prelims exam both reasoning and quant sections will have 40 questions of 40 marks (total 80 questions) with 45 minutes of composite time duration.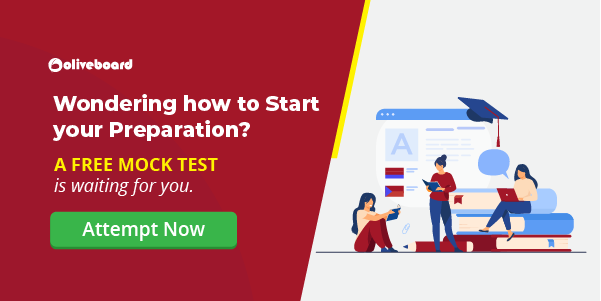 IBPS RRB PO Tips – Prelims Exam Pattern
S.No.
Section
Question
Marks
Duration
1
Reasoning
40
40
Composite Time of
45 minutes
2
Numerical Ability
40
40
Total
80
80
One fourth or 0.25 of the marks assigned to a question will be deducted as penalty.
Marks obtained only in the main examination will be considered for shortlisting for interview and final merit listing.
Candidates will have to clear the sectional cut-off for each section along with the over cut-off score to be eligible for Interview Round.
Last Minute Section-Wise Tips for IBPS RRB PO Prelims
Reasoning Section
There will be 40 questions of 40 marks. The reasoning section can be lengthy and time-consuming. Therefore, practice as many tests you can from logical and analytical reasoning, blood relations, syllogisms, circular seating arrangement, linear seating arrangement, coded inequalities, etc. Also, make it a thumb rule to not waste too much time on one question.
Quantitative Aptitude
There will be 40 questions of 40 marks. The numerical ability section will test your speed and accuracy both. Practice questions from percentage, average, simple interest, and profit and loss as many you can in these last few days. Go through your Quant formulae notes; this is the best time to revise those notes.
IBPS RRB PO Mains Exam Pattern
Sr. No.
Name of Tests
Medium of Exam
No. of Questions
Maximum Marks
Duration
1.
Reasoning
–
40
50
2 hours
2.
Computer Knowledge
–
40
20
3.
General Awareness
–
40
40
4.
a.
English Language
English
40
40
Candidates can opt either 4 a or 4 b.
b.
Hindi Language
Hindi
40
40
5
Quantitative Aptitude
–
40
50
Total
200
200
Last Minute Section-Wise Tips for IBPS RRB PO Mains
Before the exam
Do not practice or study too much the night

before or on the day of the exam. Keep your mind fresh and active to help you stay focused for 60 minutes.
Ensure you get a good night's sleep (at least 8 hours) before your exam. Lack of adequate sleep can render the mind significantly slow especially when speed is the key during the exam
Reach the center well in time

to avoid any nervous energy and stress creeping in. Stress can further reduce your performance in a time-sensitive test.
Carry the following with you:

Exam Call Letter, a Photo ID Proof, a pen, and one copy each of the Call letter and the ID proof.
Get used to the IBPS PO online interface. The IBPS PO test interface is not easy to get used to. Getting familiarized with it can give you a slight time advantage over the rest of the candidates who are unfamiliar with the interface. Click here to take the free mock IBPS PO in the actual interface to familiarize yourself.
During the exam
Stick to the order of sections

that you have decided before coming in: If you have been solving mock tests by following a certain order of sections that you attempt, stick to that. Do not change it. Build confidence by attempting the easy ones first. The confidence will create positive momentum for you to do well over the 60 minutes.
Keep the difficult and time-consuming questions in each section for the end.

Build confidence by attempting the easy ones in each section first. The confidence will create positive momentum for you to do well over the 60 minutes.
Manage Time well:-

Do not spend more than 20 minutes overall on General Awareness or Computer Knowledge. You either know the answer or you do not. Within each of the other sections as well, work on the easy ones before moving onto the more difficult ones.
Do not get stuck on any question:-

Give yourself a cut-off of, let's say 90-120 seconds, and if any question takes more than that, leave it and you can return in case you have time. Remember, every question carries the same weightage within a section, so do not waste time on one question only.
Do not take guesses: There is negative marking and hence be judicious on questions where you decide to mark an answer without knowing the correct option. You can choose to make educated guesses (or guesses after eliminating 2-3 incorrect options) but we do not recommend blind guesses.
Free IBPS RRB PO Mains Mock Test
IBPS RRB PO 2023 Last Minute Tips (Generic)
Don't learn anything new now
Go through your study notes and take Revision Tests
Eat & sleep well
Stay confident
Topper's Tips for IBPS RRB PO
Chirag Gera (Cleared IBPS RRB Officer Scale I)
Practice 100s of Puzzles

Focus on scoring topics like puzzles/arrangement

Solve different types of questions

Attempt multiple mock tests
Toppers' Time Strategy for IBPS RRB PO
Use the below time strategy as a guide. If you already have a strategy that works well for you, stick to it. If you don't, adopt this one and see your performance in IBPS RRB Mock Tests. Analyze your performance and based on your knowledge of your weak and strong areas tweak the time that you spend on each section.
IBPS RRB Officer Scale I Prelims – Toppers Time Strategy
Section
Questions
Marks
Time
Toppers' Time Strategy
Reasoning

40

40

45 minutes

21 minutes

Quantitative Aptitude

40

40

24 minutes
Also, read the exam attempt strategy from the toppers. This is all from us in this blog, last-minute tips for IBPS RRB PO. Stay tuned with Oliveboard for more exam related information. All the Best!
---
---

The most comprehensive online preparation portal for MBA, Banking and Government exams. Explore a range of mock tests and study material at www.oliveboard.in
  Oliveboard Live Courses & Mock Test Series