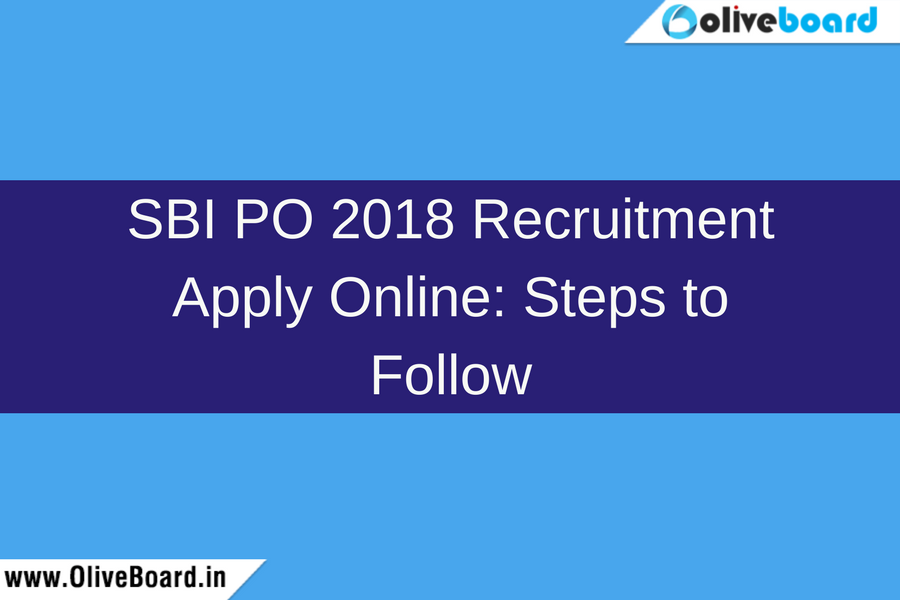 SBI PO Apply Online 2018 – Steps to Follow
SBI or State Bank of India, one of the most prestigious Public-Sector Banks, is recruiting 2,000 Probationary Officers (POs) through its SBI PO 2018 examinations. However, the only way to register for the SBI PO recruitment examination is to register online; follow these steps to register yourself as a candidate for the SBI recruitment for Probationary Officers (PO) in 2018.
The steps for "SBI PO Apply online" are given below
Go to https://www.sbi.co.in/careers/ongoing-recruitment.html and scroll down to 'Recruitment of Probationary Officers in State Bank of India (Apply Online from 21-04-2018 to 13-05-2018) and click it
Click on 'Apply Online'
Upon clicking, you shall be redirected to the SBI PO 2018 examination registration page (http://ibps.sifyitest.com/sbipoapr18/).
Select 'Click Here for New Registration' and follow the instructions that come on the screen then.
Once the application details have been confirmed, make the payment through any of the acceptable channels including Debit Card/Credit Card, Net Banking, Mobile Wallets, etc.
Take a print out of the final SBI PO 2018 exam application document and keep it with yourself for reference.

SBI PO Apply Online FAQ's
Some of the common questions that you may have in mind regarding the online application of SBI PO –
Can I apply for the SBI PO 2018 exam offline?
No, the only way to apply for the SBI PO 2018 is through the online method mentioned in this guide.
What are the acceptable modes of payment?
You may pay through any of those methods including Debit Card, Credit Card, Net Banking, Mobile Wallet, UPI, etc.
When is the last date to apply online for the SBI PO recruitment examinations?
The registrations have started from April 21, 2018, and shall continue until May 13, 2018; therefore, the last day to apply online for SBI PO is May 13, 2018.
What documents do I need for the registration process of SBI PO recruitment exam through online application?
You need scanned images or picture (.JPEG) files of your passport size photograph (with white background) and your signature. Both files must be uploaded into the system while you are registering.
We hope this simplifies the SBI PO recruitment exam registration process through online application for you; should you have any comments, questions about SBI PO apply online, or suggestions, please share them below.
Wishing you all the best for your exam preparation!