SBI PO Posting Circles: SBI released the notification for the SBI PO exam on the 21st of September 2022. A total of 1673 vacancies are up for grabs. The preliminary exam is on the 17th, 18th, 19th, and 20th of December. The admit card for the prelims will be released in the first week of December. The Mains exam on the other hand will be in January/February 2023. You can find the memory-based paper for 2021 here.
This blog will help you understand the various SBI PO posting policies, the cities where one may get transferred, the posting circles, etc.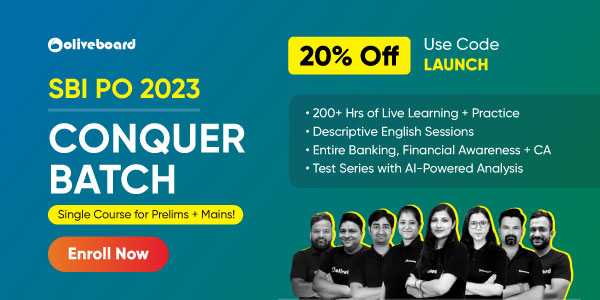 SBI PO Posting Circles: How Many Circles Are There?
SBI has 16 circles across the country. These are mostly divided based on the geographical and linguistic similarities of places. The 16 circles are:
Ahmedabad
Andhra Pradesh
Bengaluru
Bhopal
Bhubaneswar
Chandigarh
Chennai
Delhi
Jaipur
Kolkata
Lucknow
Mumbai
North-East
Patna
Telangana
Thiruvananthapuram
We have given the circle-wise list of SBI branches here:
Hierarchy of Centers
There are two types of centers based on development, whether they're metros, etc.
Major 'A' Centres: Mumbai, Delhi, Kolkata, Chennai, Ahmedabad, Bangalore & Hyderabad. Area-1 Centres: Jaipur, Surat, Lucknow, Kanpur, Pune, Nagpur, Coimbatore, Madurai, Vishakapatnam, Patna, Kochi, Indore, Bhopal, Vadodara, Ludhiana, Varanasi, and Agra.
SBI PO Posting Process
On completion of your selection, you will begin your probationary period. During this time, you will get a transfer at least thrice between centers for training. This means there will be at least three transfers over the course of the 2-year probationary period.
On completion of the probationary period, the officers must write a confirmation and promotion test to clear their probation. Achieving 60% marks will mark the probation complete and the officers will gain a Scale – 2 promotion.
Candidates mainly get circles based on the circle they have applied for before the selection process. Thus, a candidate may apply to a circle where their home town is, but is not strictly necessary that they will get that circle.
Preferential Transfer Policy for Females in SBI PO
The female employees in SBI PO enjoy a preferential transfer policy. This means:
The HR should place or transfer married female employees to the same place where their husbands reside or to the location nearest to their husbands' residence.
Unmarried female employees are to be placed or transferred to the same place where their family resides or to the location nearest to their family's residence.
This will make it better for female employees to be closer to their families.
SBI PO Transfer Allowance
SBI offers employees allowance during their transfer. The allowance is provided separately for transportation, halting, car transport, education of ward, etc.
Candidates can find the transfer allowance policies in the PDF provided below. This is for the Chandigarh Circle. The rates may transfer depending on the branch, circle, geographical location, distance, etc.
Conclusion
SBI PO transfers and postings mostly depend on the HR Department and your luck. Female candidates will have a little more priority for home postings. However, SBI's transfer policy is quite robust in providing for their employees, from accommodation to allowance for travel and education.
We hope this blog helped you gain a little more insight into your life as an SBI PO. Make sure to follow our YouTube for the latest SBI PO news, lessons, tips, and tricks;
SBI PO Posting Circles: Frequently Asked Questions
How do I choose my preferred posting location?
During the application process, you will be asked to choose your preferred circle. Out of 16 circles, you may choose the one you prefer, for convenience you can choose the circle that includes your hometown. However, postings may not strictly follow your preference too.
Can I change my circle once I have selected it?
No, changing the circle is not possible once the application process is complete.
What is Inter Circle Transfer?
After a certain time, employees can apply for inter-circle transfer that, if approved, will enable them to be transferred outside of the circle that was assigned to them. This, however, may not come through as there is always a backlog of people waiting for their ICT approval. It is mostly given on the grounds of spouse policy. Other than that it depends on priority and reason for seeking a transfer.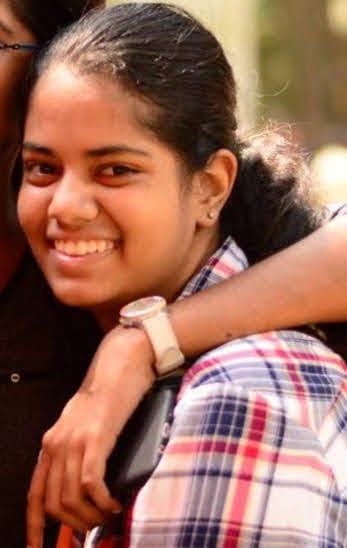 I write content to help people prepare for banking exams because I have experience as an aspirant myself. My goal is to provide accurate and easy-to-understand information for candidates. I cover various topics such as exam patterns, syllabus, study techniques, and time management to support those preparing for the exams. As a former aspirant turned content writer, I want to make the information accessible and helpful for others so that they can do well in their banking and government exams and achieve their goals.
  Oliveboard Live Courses & Mock Test Series