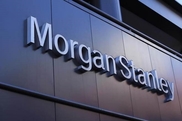 India to be shared mobility leader by 2030: Report
India is expected to be a leader in shared mobility by 2030 as rising share of electric and autonomous vehicles will improve shared mile economics.
According to Morgan Stanley report-
By 2030, shared miles to reach 35% of all the miles travelled in India and will increase further to 50% by 2040.
Public intercity transportation infrastructure (including trains and local buses) in India have been slow to ramp-up.
Internet penetration has hit an inflection point as consumers have access to cheaper handsets and affordable data plans.
Did you Know
Morgan Stanley is an American multinational investment bank and financial services company founded in 1935.
Headquarter- New York City.