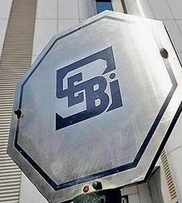 SEBI panel to study option of direct overseas listings
SEBI has constituted an expert committee to examine the possibility of allowing unlisted Indian companies to directly list equity overseas while also allowing foreign companies to list directly on the Indian bourses.
Currently, Indian firms can only use the depository receipts route — American Depository Receipt (ADR) or Global Depository Receipt (GDR) — to list on overseas exchanges.
For foreign companies wanting to list on Indian exchanges, the Indian Depository Receipt (IDR) is the only option currently.
Did you Know
Chairman of SEBI- Ajay Tyagi
Headquarters - ‎Mumbai