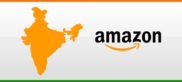 Amazon India unveils 'Seller Lending Network'
Amazon India unveiled its 'Seller Lending Network,' further scaling its 'Seller Lending program' introduced in 2016.
The network would provide wider selection, wherein sellers can choose loan offers tailored for their business needs from multiple lenders and loan types.
The Seller Lending Network also has Lender Central, a portal for lenders (similar to Seller Central for sellers), to facilitate exchange of information between lenders and Amazon. This facilitates information about seller performance data, loan application status and loan portfolio details.
Did you Know
Currently, Aditya Birla Finance, Bank of Baroda, Capital First, Capital Float, Flexiloans, and Yes Bank are part of the lending program, offering loans to thousands of sellers through Seller Lending Network.