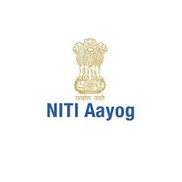 Fourth Governing Council Meeting of NITI Aayog Concludes
The fourth meeting of the Governing Council of NITI Aayog was held under the chairmanship of the Prime Minister at Rashtrapati Bhavan
It was attended by 23 Chief Ministers and the Lieutenant Governor of Andaman & Nicobar Islands
Apart from them, Union Ministers who are ex-officio members and special invitees also attended the meeting.
The Prime Minister took into consideration States' concerns over the Terms of Reference of the Fifteenth Finance Commission.
The Prime Minister in his closing remarks said the best manner of showing respect to the Father of the Nation would be to achieve a 100% Open Defecation Free (ODF) status for the country by October 2, 2019, the 150th Birth Anniversary of Mahatma Gandhi.
Did you Know
The Governing Council of NITI Aayog comprises the Prime Minister of India, Chief Ministers of all the States and Union Territories with Legislatures and Lt. Governor of Andaman and Nicobar Islands, and four Union Ministers as ex-officio members and three Union Ministers as Special Invitee.