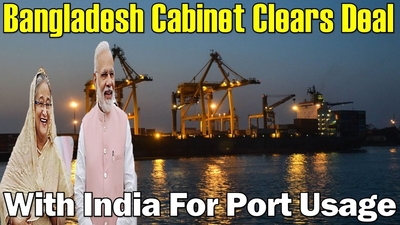 Bangladesh Cabinet clears deal with India for port usage
Bangladesh's Cabinet has approved a draft agreement with India to use the Chittagong and Mongla ports for the movement of goods to and from northeast India. A major objective of this is to strengthen the existing cordial bilateral ties.
Did you Know
The currency of Bangladesh is Taka.