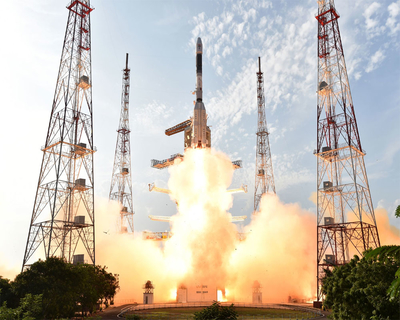 India's heaviest satellite GSAT-11 launched
ISRO launched GSAT-11 satellite and put it successfully in earth orbit. It is advanced communications satellite weighing 5,854 kg is the heaviest satellite built by ISRO. It will play a vital role in providing broadband services across the country.
Did you Know
GSAT-11 have expected lifespan of 15 years.