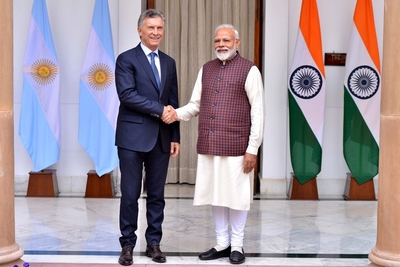 MoU between India & Argentina
The Union cabinet chaired by Narendra Modi has given approval to Memorandum of Understanding between India & Argentina on cooperation in the field of Medical Products Regulation. It will help in increasing India's export of medical products to Argentina.
Did you Know
Argentina's President Mauricio Macri visited India on 17 Feb.