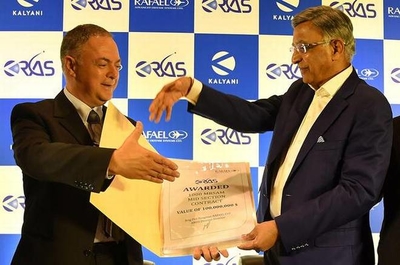 Kalyani JV gets missile kits order for $100mn
Kalyani Rafael Advanced Systems (KRAS), the joint venture, in which the Indian partner's holding is 51% and the rest is with Rafael, will manufacture the kits at its production facility near Hyd. & supply them to Bharat Dynamics for further integration.
Did you Know
KRAS has secured a $100 million contract for the same.