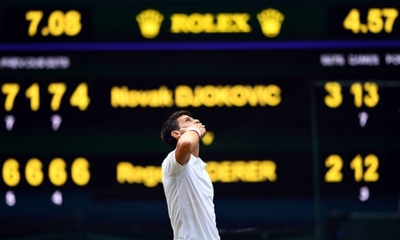 Novak Djokovic beats Roger Federer in five sets to win Wimbledon
Novak Djokovic beat Roger Federer 7-6(5), 1-6, 7-6(4), 4-6, 13-12(3) to lift his fifth Wimbledon Men's title. Simona Halep won her second Grand Slam singles title, defeating Serena Williams in the final, 6–2, 6–2.
Did you Know
Novak Djokovic now level on Bjorn Borg with 5 Wimbledon titles.