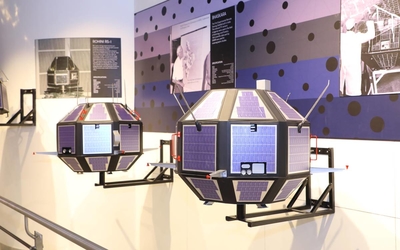 India's first space museum inaugurated in Hyderabad
India's first Space Science Museum has opened in Hyderabad. It exhibits scale models of Launch vehicles GSLV Mark III, GSLV Mark II & PSLV, Chandrayaan-1, Mars Orbiter spacecraft, APPLE, Aryabhata, Bhaskara, Rohini RS-1& a model of the ISS.
Did you Know
It is a collaborative effort b/w ISRO & BM Birla Science Centre.