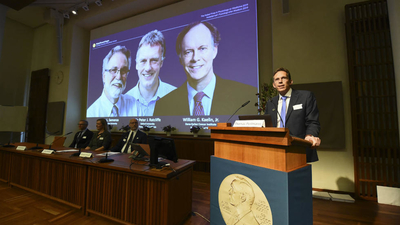 William Kaelin, Gregg Semenza, Peter Ratcliffe win Nobel Medicine Prize 2019
The 2019 Nobel Prize for Physiology or Medicine has been awarded to scientists William G Kaelin, Jr, Peter J Ratcliffe and Gregg L Semenza. They received the award jointly for their discoveries of "how cells sense and adapt to oxygen availability,".
Did you Know
It is the 110th prize in the category.